About Us
Frequently Asked Questions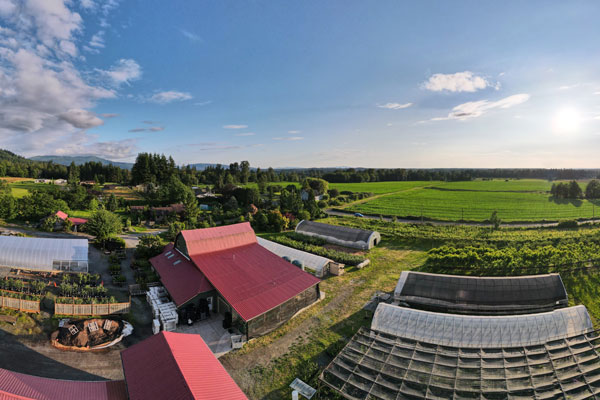 Welcome to Cloud Mountain Farm Center! Our orchards, vineyards, events, workshops, and education programs all work towards a resilient food system, one class or fruit tree planted at a time. We're grateful for your interest, and we hope to see at the farm, the nursery, the farmers market, or at one of our events/workshops!
Cloud Mountain Farm Center
Cloud Mountain Farm Center is an agricultural and horticultural non-profit located on 20 acres at the foot of Sumas Mountain. Our orchards and vineyards encompass about 4 acres of production and research, and our retail nursery specializes in regionally adapted fruit and ornamental varieties to inspire growers at all scales. Our organic farm produce and nursery sales support our regional food system work as a whole, including our incubator farm at Lawrence Rd., our agricultural education pilot program, infrastructure and aggregation facilities and partnerships, and our exceptional workshops. Founded as Cloud Mountain Farm in 1978, we became a nonprofit in 2011, with a mission to share knowledge and resources that support a resilient, accessible, and equitable regional food system. We believe in farmers as leaders in community and climate resilience, and we believe that agriculture is for everyone.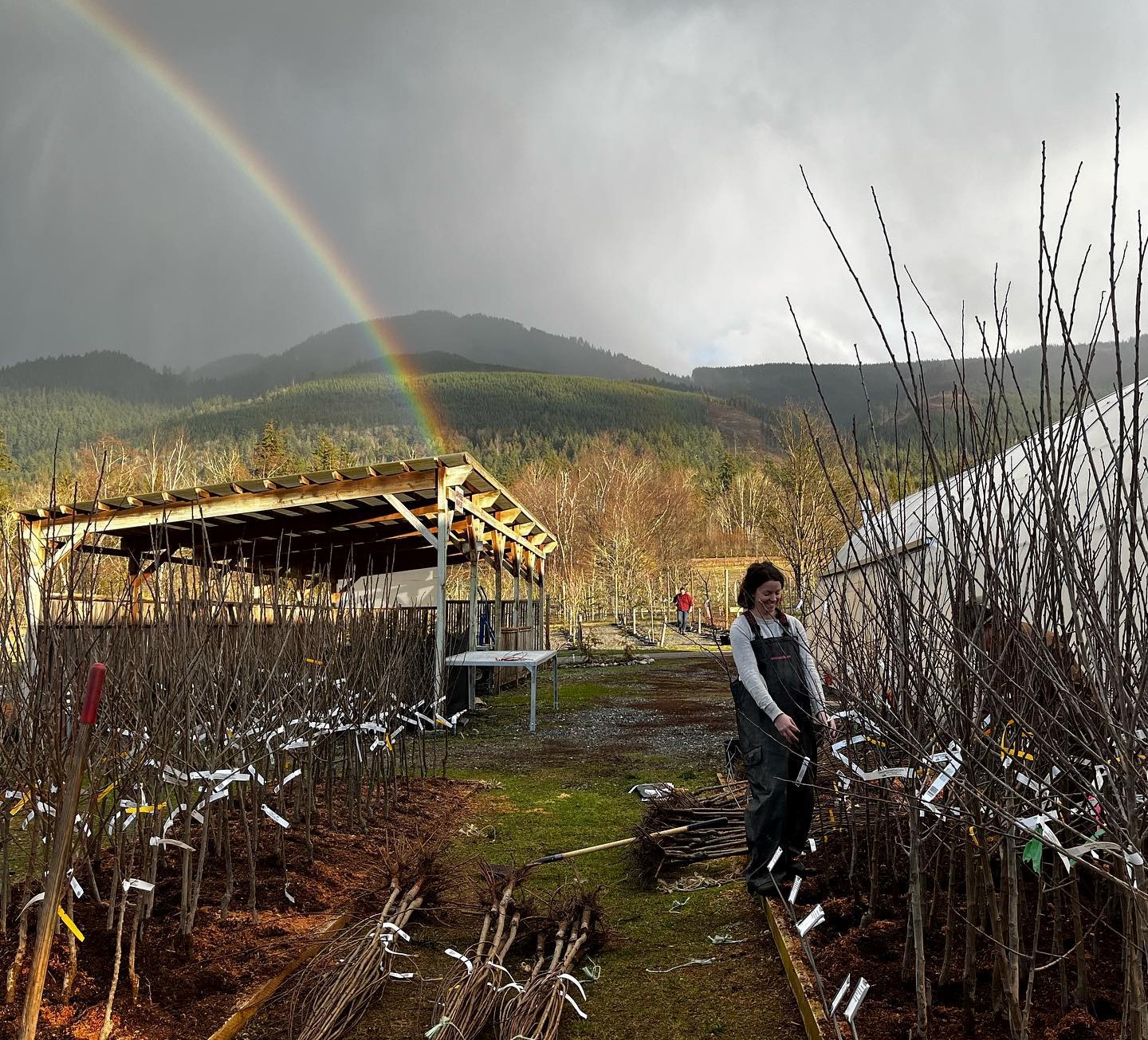 Our Nursery
Our nursery has the best selection of fruit trees in the maritime Northwest. All of our plants, including ornamentals, native plants, and fruit trees and shrubs are selected for their drought resistance, ecosystem services, minimal to no spray requirements, and/or nutritious food production. While browsing, you're supported by our passionate, informed, and enthusiastic team, who are experts at making recommendations for your specific planting needs. We want to help you and your trees get along from establishment and pruning to pest and disease management and rehabilitation of heirloom orchards; count on our staff for accessible, honest horticultural expertise in person, by phone, and by email. Additionally, purchases made at the nursery support our other programs – which work towards a regional food system built on equity, efficiency, and ecological well-being. 
Our Fruit
For over three decades, Cloud Mountain has been home to incredible diversity in our orchards and vineyards—we have grown our farm through the selection of hundreds of common and uncommon tree fruits, berries, grapes, and small fruit. Since we began the process of transitioning our full farm to certified organic production in 2020 (we're now certified!), that selection has become even more intentional—we are focusing not only on what is flavorful, interesting, and unique, but what is reliable and productive under organic management, and what varieties show promise for other regional small and mid-size farms as well as backyard growers. We sell our fruit at the Bellingham Farmers Market, through the Twin Sisters Farmers Markets, wholesale to local grocers, and restaurants, and on-farm when harvest quantities allow. We have a goal of moving at least 20% of our produce through mission-aligned channels, including getting local, organic fruit into schools, food banks and food access programs, and nonprofits aligned with our mission. Learn more about our fruit program here.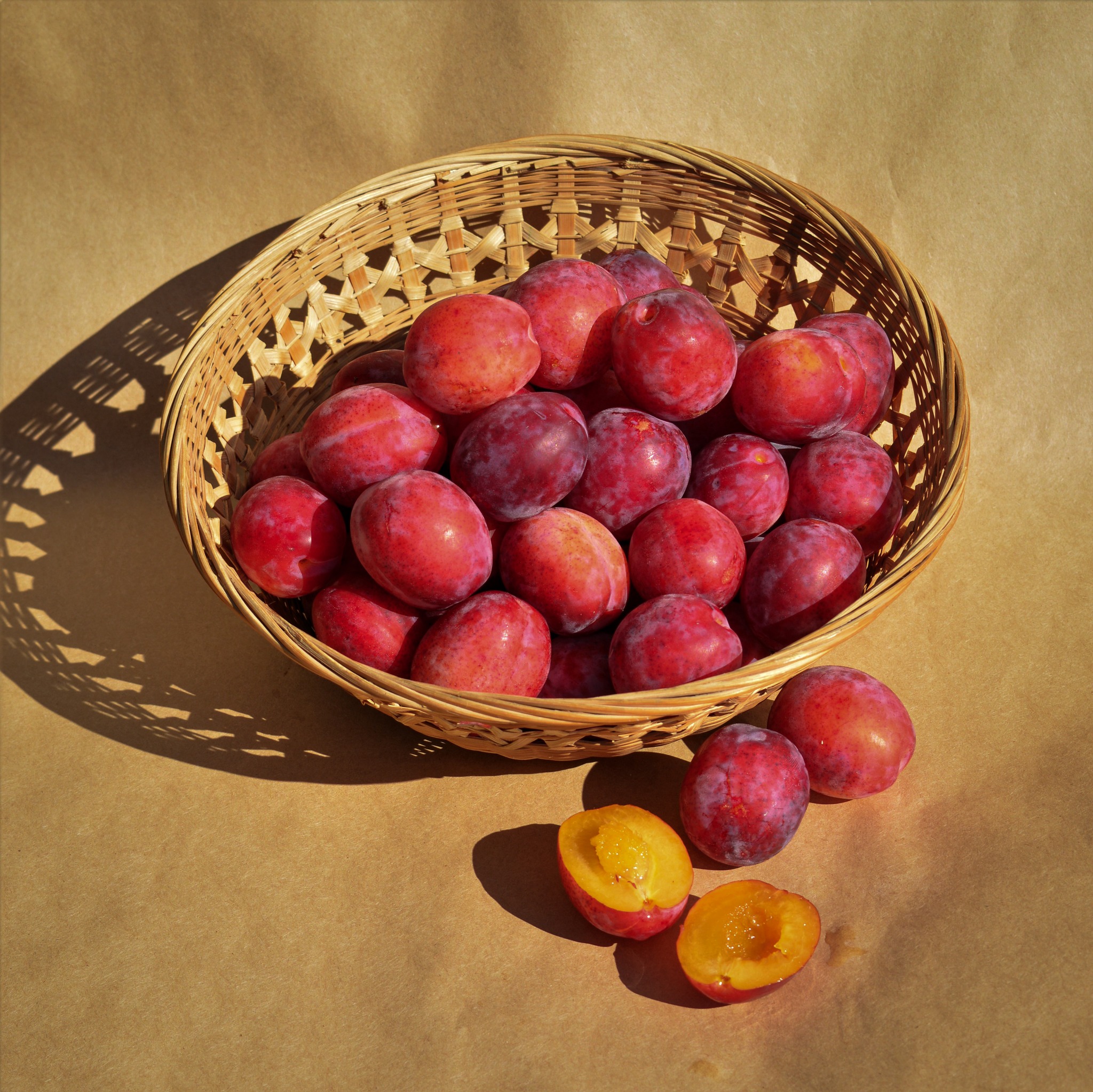 Regional Food Systems Infrastructure
We serve as the northernmost aggregation site for the Puget Sound Food Hub, allowing individual businesses to scale their enterprises and smaller farms to have cooperative impact. Food Hubs are critical pieces in regional food access–while not for every small or midsize grower, they offer a compelling and reliable outlet for getting local products to local buyers.
Annually, our warehouse–including dry storage, cold storage, and in 2023 frozen storage–aggregates over 100 tons of local goods for the Food Hub, including fruit, vegetables, dairy, and value-added products. That represents over $800,000 in producer income in 2022 for Puget Sound Food Hub members! We are also the aggregation and mobile truck home base for Twin Sisters Farmers Markets, a farmer-led collaborative with farmstands serving Kendall, Deming, and Birchwood, Bellingham. Our warehouse storage is available to rent to local individual businesses on a case-by-case basis; for inquiries, please contact maiab@cloudmountainfarmcenter.org
Additionally, we are home to an 800-square-foot WSDA Certified Processing Center, a shared facility for the development of value-added products like ferments, frozen fruit, washed and chopped produce, and more. The space is available to rent or lease by the day or season; available infrastructure includes dry fill, cold, and blast freezer processing only; no heat or dehydration. For questions about the facility and use, contact elizabethh@cloudmountainfarmcenter.org.
The Next Generation of Farmers
With three local high schools and three local farms, we're developing a farmer-mentor program called Agricultural Career Exploration in Whatcom County (ACE-Whatcom). This program brings both farmers to rural Whatcom classrooms and students to diverse farms in the region, with the long-term goal of facilitating paid student internships in agricultural careers.  This program seeks to create new opportunities not just in educational offerings, but also for students who may never have seen themselves reflected in farming. One of the promises of a network of farmer-mentors is that a diversity of students will meet and learn from mentors who expand their understanding of who belongs in agriculture.  We are grateful for our partners at the planning phase of this Career Connect Washington Project: Nooksack Valley High School, Ferndale High School, Mt. Baker High School, Small Acres Farm, Steensma Creamery, and Alluvial Farms. If you're interested in supporting this work, head to our Donate page.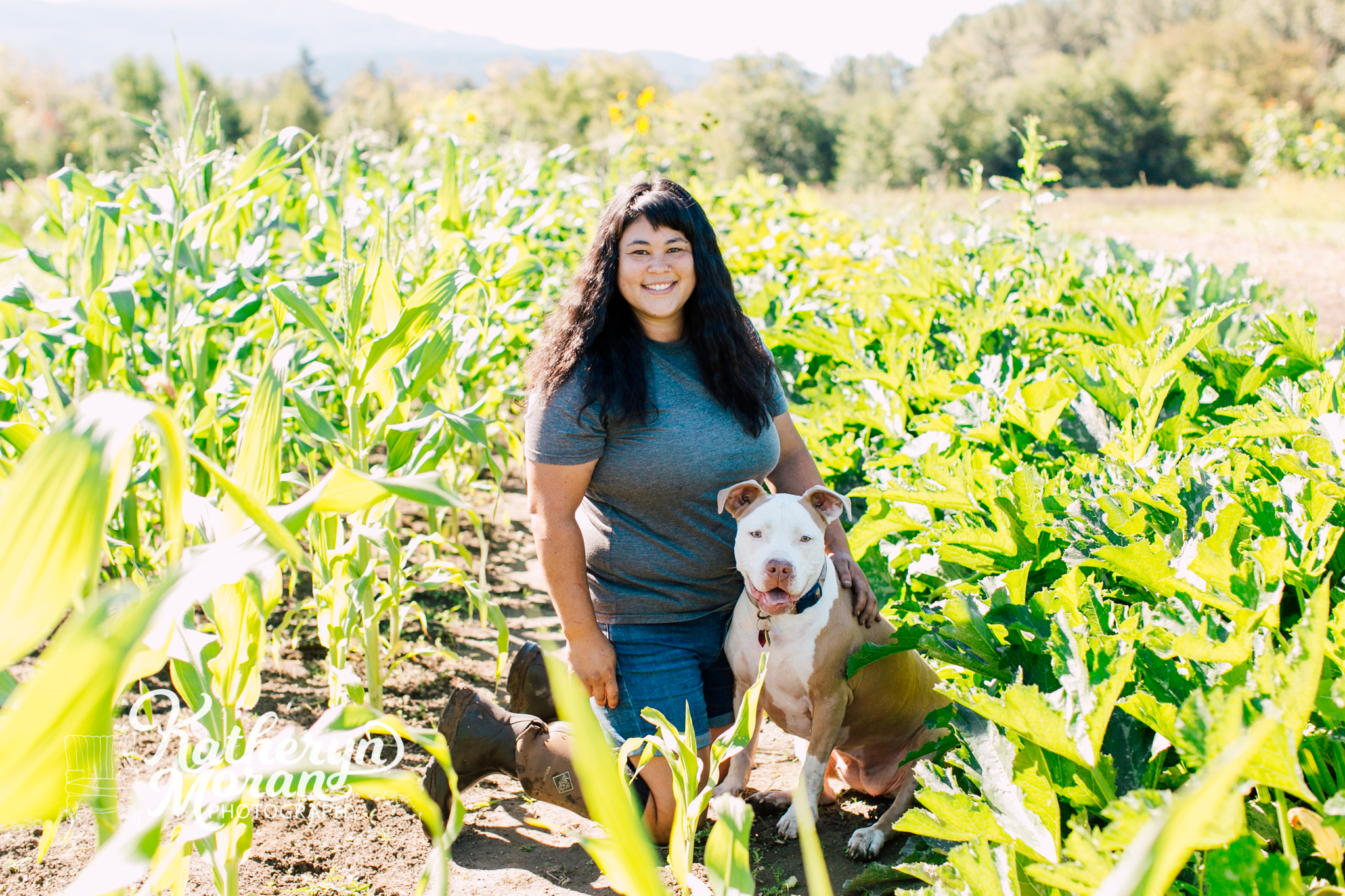 Our Incubator Farm
Our incubator farm at Lawrence Road provides beginning farmers with affordable land, infrastructure, equipment, and business development support. It offers a place for growers to experiment, learn, network, and connect with opportunities for further engagement in the food system. Take it from Savannah Flynn of Flynn Farms, a current incubator farmer. She explains, "When I moved to the incubator farm, I got a logo, website, and webstore as a way for people to purchase veggies. Being in the incubator program I can ask so many questions." In 2022, Savannah went from being a direct market farmer to a wholesale supplier, providing the Community Food Co-Op with over 23 unique crops. The Community Food Co-Op published a local farm feature on Flynn Farms last summer, where they rightfully commented, "One can't underestimate Savannah's single acre."  Opportunities for leasing ground at Lawrence Rd. open annually in fall.
Photo credit: Katheryn Moran Photography
Get Involved
Support CMFC through a center membership. Events and workshops are a great way to get involved with all the happenings at Cloud Mountain! Our fruit growing workshops have been a mainstay of our outreach program, offering accessible, hands-on, empowering education. Community-Led Workshops are a new series of workshops led by members of our community who make the food, fiber, and floral world so special in Northwest Washington. We also hold tasting events – a chance to experience the depth of flavor that our fruit imparts, as well as bring folks from all different walks of life out of the farm, learning where food comes from and breaking bread with community. For growers, we hold Field Days – chances to learn more about perennial production in the maritime Northwest. 
You can also come shop at the nursery or visit us at the Bellingham Farmers Market during the season. Be sure to follow us on Facebook and Instagram for all the latest opportunities to stay in touch and get involved.