The Cloud Mountain Farm Center Team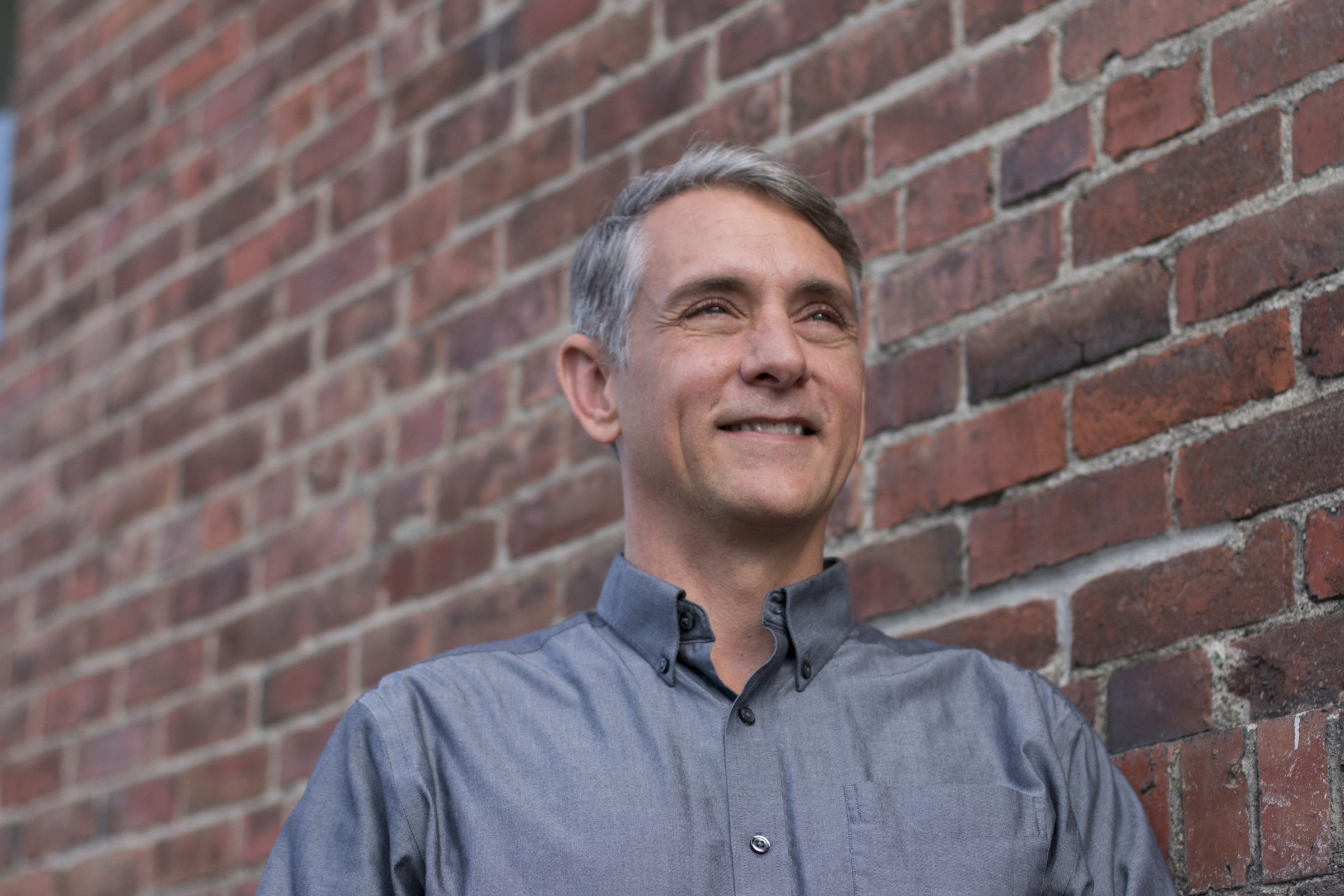 Derek Long
Executive Director
derekl@cloudmountainfarmcenter.org
(360) 647-7093 x101
Derek has a long record of entrepreneurism and program development in government, for-profit, and non-profit sectors. He co-founded Sustainable Connections in 2002 and became Executive Director of Cloud Mountain Farm Center prior to an anticipated merger with Sustainable Connections at the end of 2018. Derek was also the first co-National Coordinator of the Business Alliance for Local Living Economies (BALLE) in 2002. He is deeply committed to creating a community that works well for all people, and believes our region is rich with the potential to do so.
Before his foray into the non-profit world he co-founded Viatru, an online Fair Trade retail service, and also worked with the Federal Reserve Bank. Derek attended the University of Toledo, where he received a Bachelor of Arts in Business Administration with honors. He has served on the boards of the Washington Business Alliance, Waterfront Advisory Group, Countywide Affordable Housing Task Force, Community Food Co-op, and Cloud Mountain Farm Center.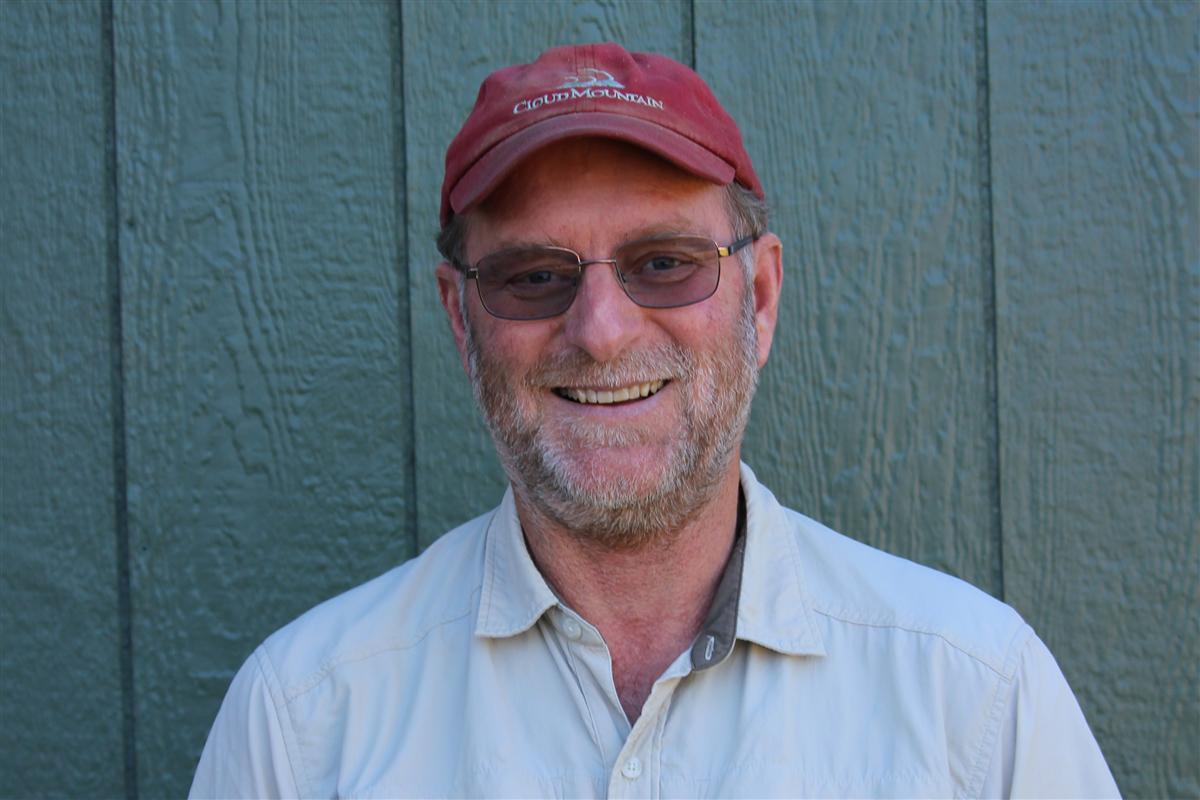 Tom Thornton
Senior Advisor & Nursery Manager
tom@cloudmountainfarmcenter.org
(360) 966-5859 x1002
I have spent 40 years as a student in annual and perennial cropping systems. I that time I have also attended countless agricultural workshops across the country. It's been very satisfying to share the valuable lessons I have learned in crop production and in running a small business with the next generation of farmers who participate in our educational programs. I never get tired of the journey you must take every year through the seasons to grow successful perennial crops. I enjoy making wine, listening to music and spending time with family. My favorite thing to grow changed every year. Peaches have been the favorite for a while now, because they are the true local crop. When you pick them at their best they don't ship very far. Peach plum is an obscure plum we've grown for 30 years, it will make you smile every time!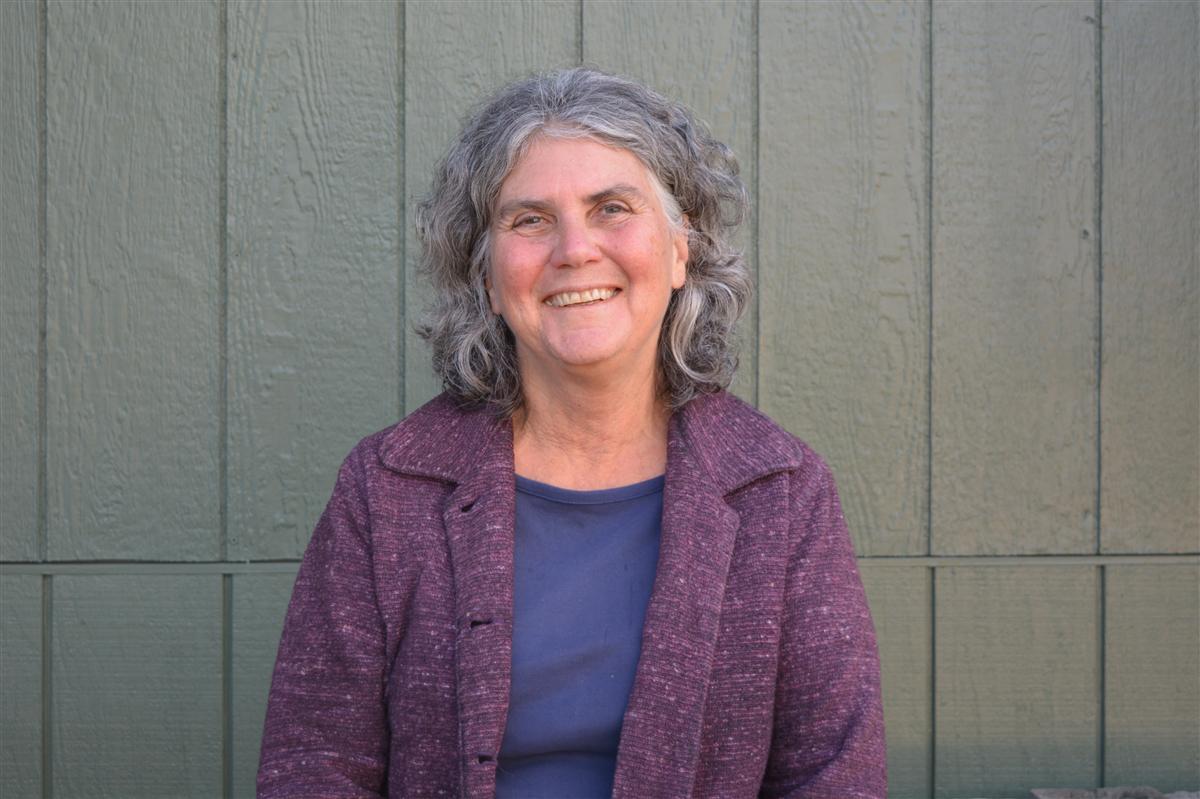 Cheryl Thornton
Program Market Development and Finance Coordinator
cheryl@cloudmountainfarmcenter.org
(360) 966-5859 x1003
I have worked in the agricultural field and food system world for over 37 years.  My work has ranged from business owner to educator to marketer and financial manager. My favorite part of the work here is building relationships between different sectors of the community with an agricultural focus.  Community building through education and providing products grown here at the farm is my main passion. I farmed in Norway for 2 years and learned about small agricultural communities and the role that agriculture plays in those communities.  I also worked in the Alaskan Arctic and also learned about how natural resources plays such a vital role in peoples' lives there. My favorite thing to grow is flowering perennials and an assortment of vegetables in a home garden.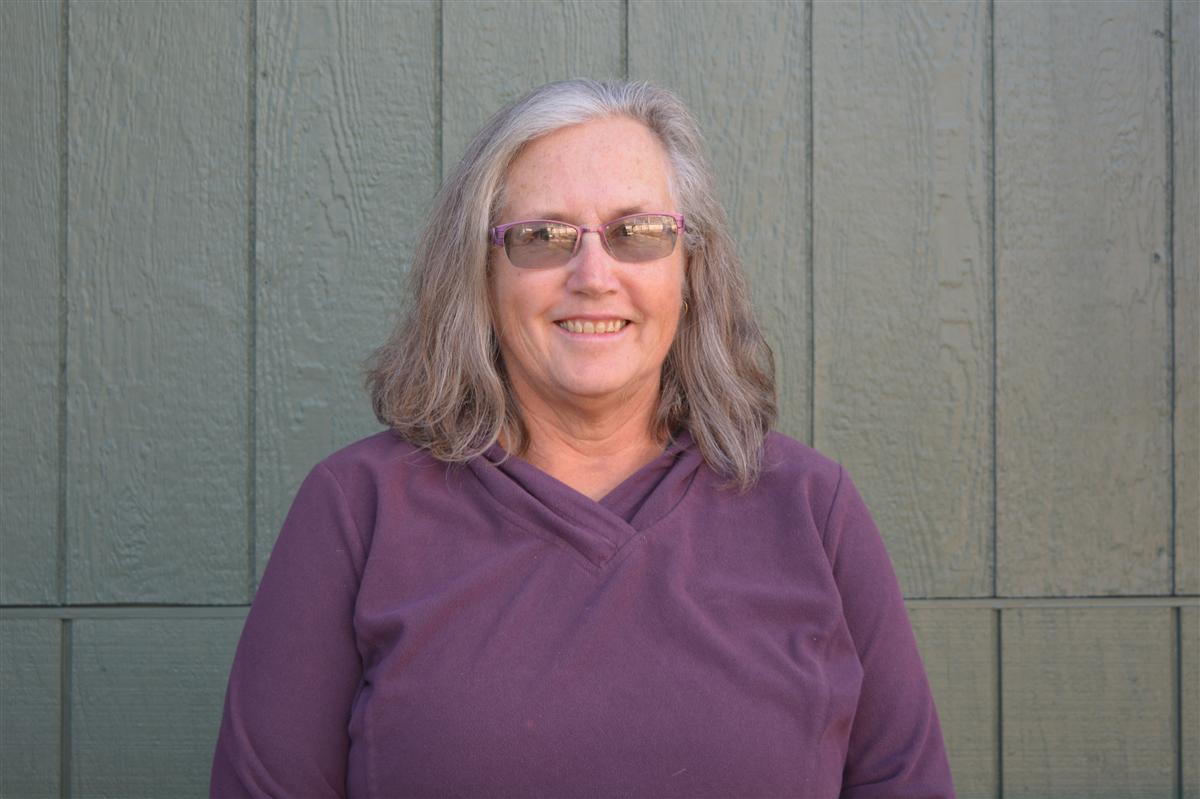 Terry Maczuga
Nursery Administrator
terry@cloudmountainfarmcenter.org
(360) 966-5859 x1001
I have formal training and experience as a teacher, life experience in both home and commercial orchards, and a lifelong passion for plants and gardening. I feel the most rewarding part of my job is educating people about perennial plants- what works where, how to grow both food for the family and plantings for the environment and for aesthetic and mental health. I've built a house, not knowing anything about construction. Almost four decades later, I still live in that house. I love trying to grow alpine plants, especially ones that are native to the North Cascades. Like most rock garden enthusiasts, it's a case of "tried that, killed that".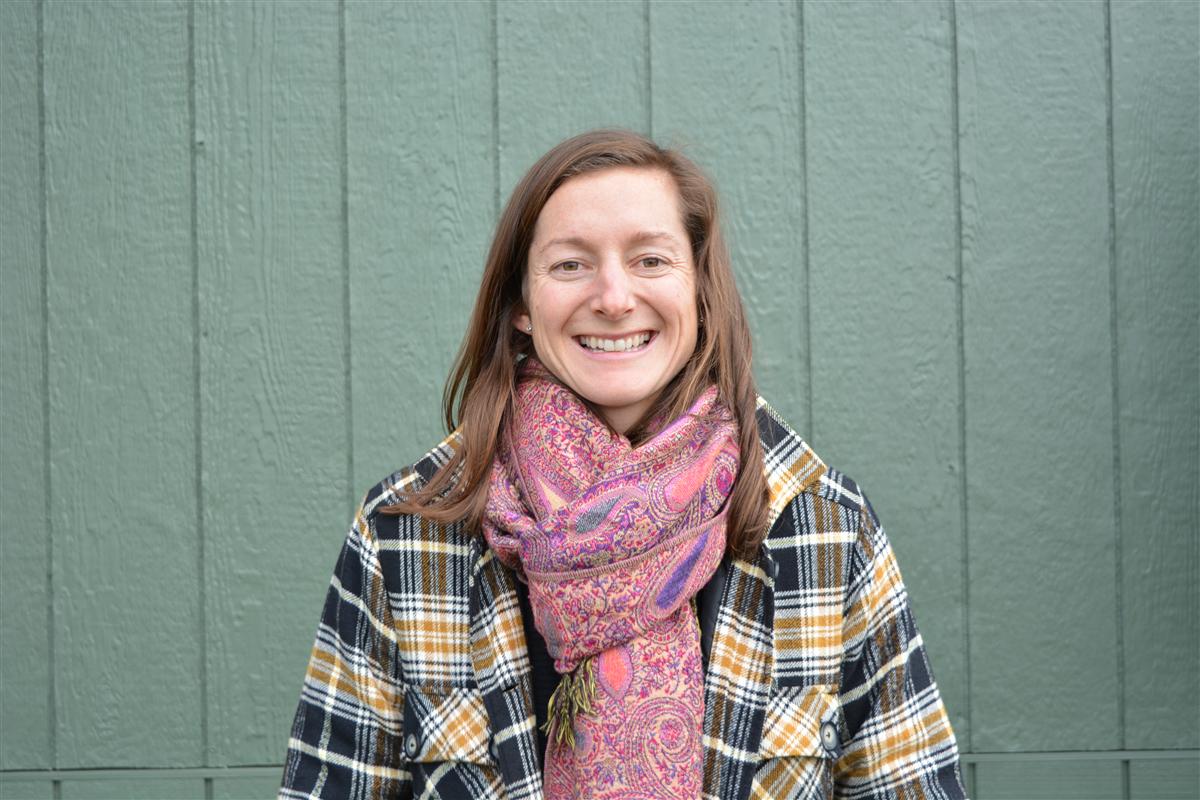 Annah Young
Intern Coordinator
annah@cloudmountainfarmcenter.org
(360) 966-5859 x1025
My first exposure to farm-based education was working with high school students in a youth leadership program. I was inspired by this work, recognizing that teaching and learning with people about growing food is empowering on an individual and community level. It is a way for people to engage with the land and support the vitality of their neighborhoods and broader regions. My formal education includes an M. ED in environmental education at Western Washington University and a certificate in ecological horticulture at UC Santa Cruz. My favorite part of this job at CMFC is working with people to achieve their personal goals and knowing that the work they will participate in will also strengthen communities. If I am not thinking about food systems, I am likely day dreaming about adventuring in the North Cascades alpine. I love growing melons! Slicing into a juicy melon that you nurtured throughout a long season, is the most rewarding feeling. Plus, they taste like candy.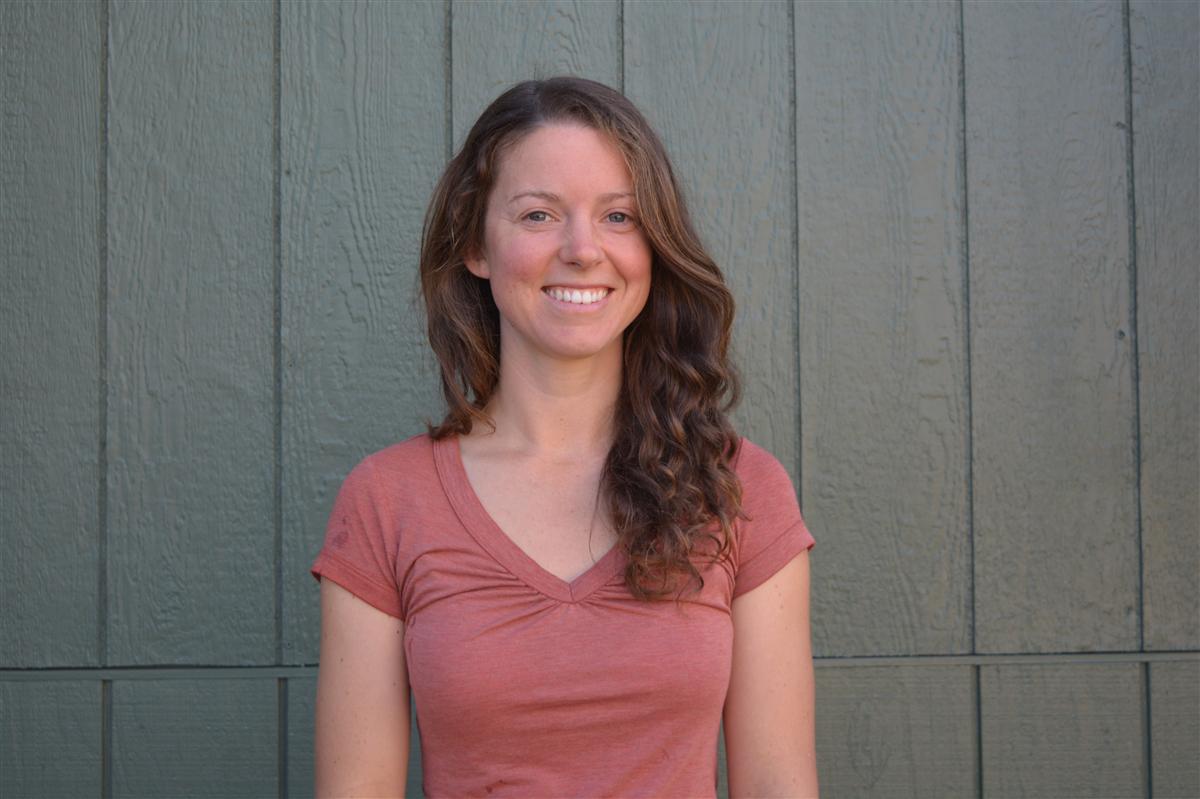 Hilary Graham
Nursery Lead and Production Assistant
hilary@cloudmountainfarmcenter.org
(360) 966-5859 x1024
I started in the intern program in 2013 and have held various positions in the organization since. I gained some farm experience while interning at Seattle Tilth farms and nursery experience while working at City People's Garden in Seattle, but for the most part all my experience and training has been on the job while working for CMFC. During my time at CMFC I also co-owned Small Acres Farm for 4 years growing fruits, veggies, goats, and experience. My favorite part of working at CMFC is selling people the product and information to grow healthy, productive, and aesthetically pleasing landscapes and foods. My husband and just bought our own land and started Monkey Puzzle Farm. We live off-grid in a converted 1956 passenger bus and our nine goats live in a mobile barn trailer. My favorite thing to grow personally is, dry beans. Professionally, my understanding of perennial plants and systems. Or goats.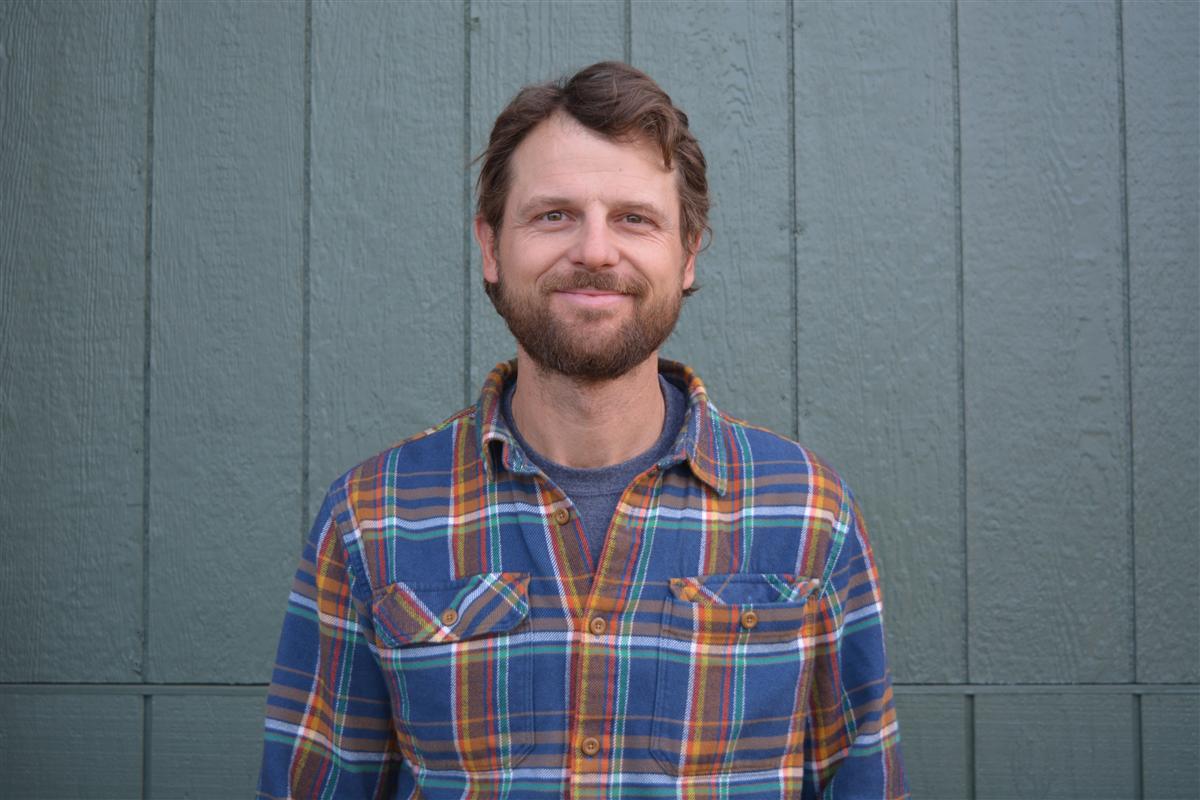 Matthew McDermott
Operations Specialist
matthew@cloudmountainfarmcenter.org
(360) 966-5859 x1005
My formal agriculture training includes a M.S. in Community and Agriculture from Michigan State University, a certificate in ecological horticulture from UC Santa Cruz, and a permaculture design certificate from Merritt College.  Alongside this training, I've worked with a colorful spectrum of organic vegetable and perennial farms for the last decade.  Additionally, my partner and I own and operate Alluvial Farms, a pastured pork business. Through the wide angle lens, I appreciate being able to contribute to the evolving food and farm systems in the PNW.  From the narrower day-to-day angle, I appreciate being able to engage with budding farmers and gardeners amidst the ecologically diverse farm setting at CMFC. As with many folks in the PNW, I enjoy exploring the surrounding ecology by boat and by foot. Recently, I've been excited about engaging with the west side grain crop options, barley in particular.  But I love me some peaches!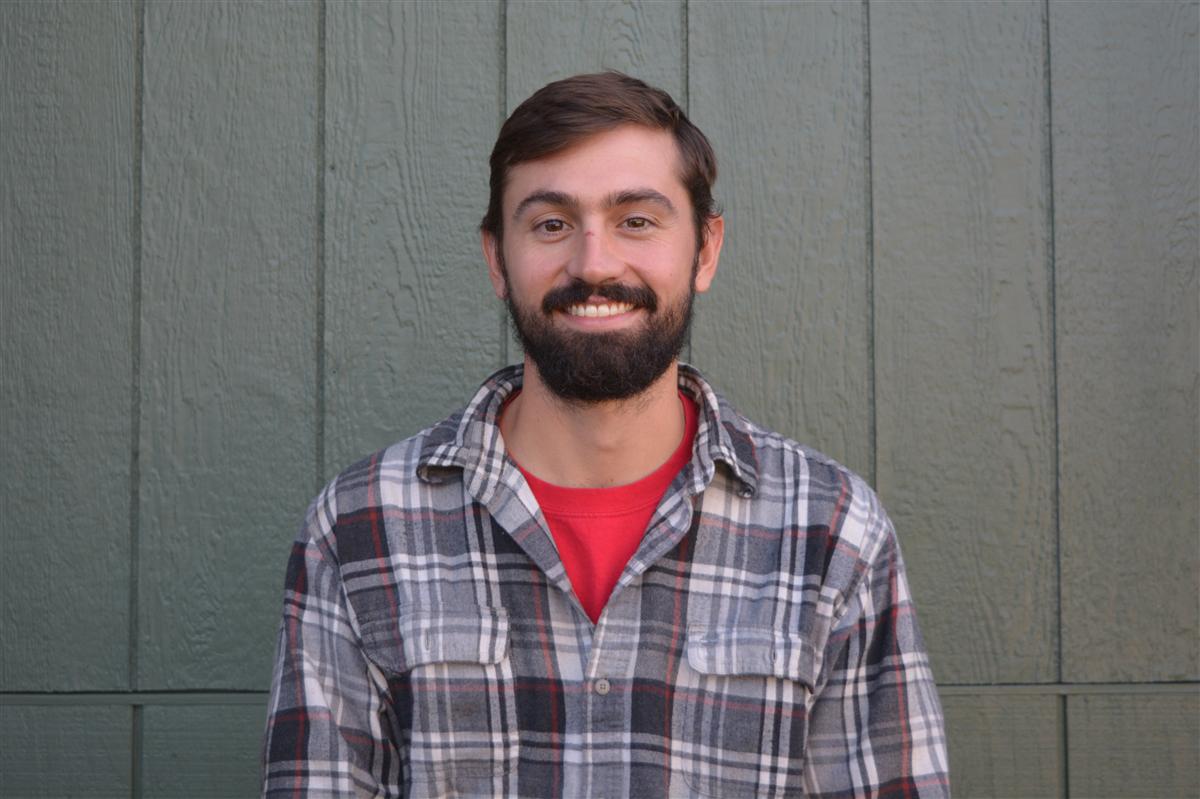 Tim Poole
Operations Manager
tim@cloudmountainfarmcenter.org
(360) 966-5859 x1026
I became our Operations & Facilities Coordinator in October of 2016, after completing a season as a nursery-specific intern. Previously, I worked as a laboratory and field research assistant for the Department of Plant Pathology at the University of Wisconsin Madison Peninsular Agricultural Research Station. Interns and incubators are my favorite aspect of working at CMFC; their enthusiasm and curiosity is contagious. The motivating energy radiating from fresh hands and minds is always worth the investment. I would rather be eating Mexican food while practicing Shinrin-yoku under the Oaks and Beeches of Washington Island, Wisconsin. My favorite thing to grow is a mustache.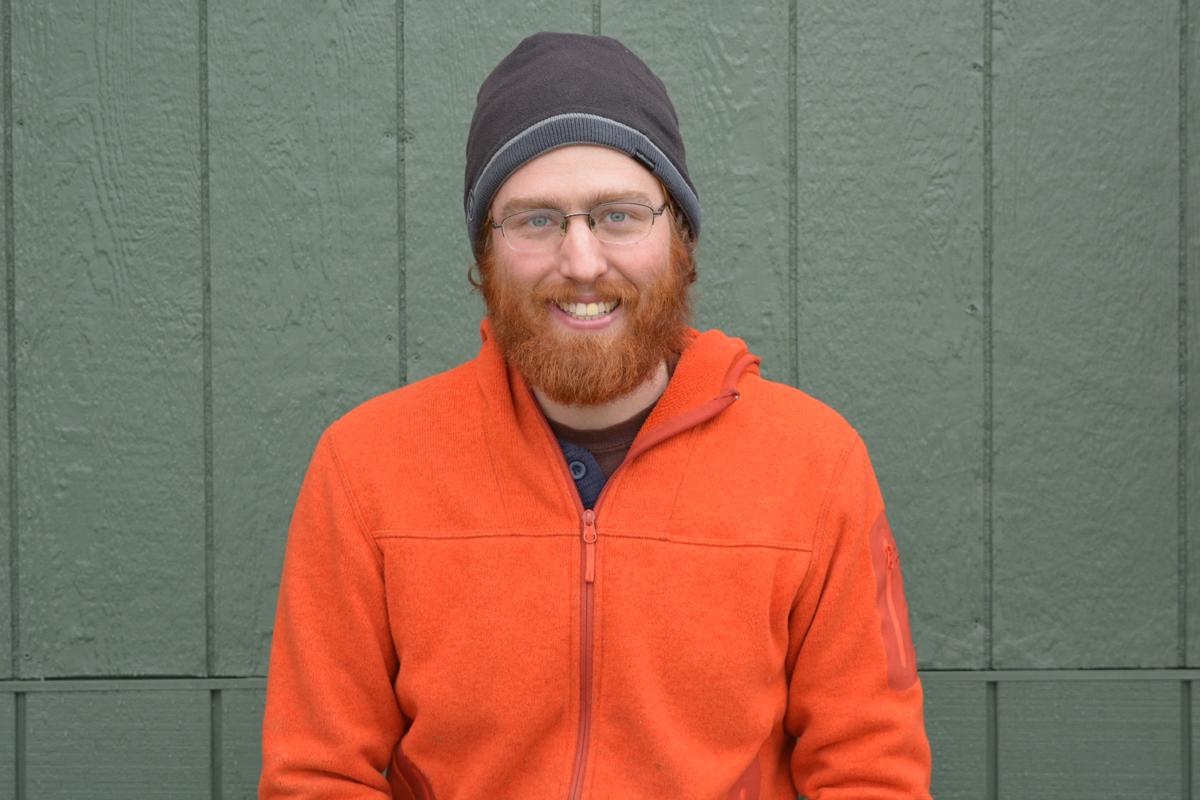 Sean McWay
Perennial Crops Production Manager
Seanm@cloudmountainfarmcenter.org
(360) 966-5859 x1023
In 2019 I am beginning my fifth season of full-time farming, all of which have been spent at education-oriented nonprofits. I completed the Cloud Mountain internship in 2016, and I am very excited to be back at the farm as part of the food production team. I got my start in agriculture helping to grow annual veggies at the student farm during college. I attended the University of Missouri and earned a B.S. in Forestry, becoming a real plant and ecology geek during those years with a particular affinity for trees. I have had a hand in growing vegetables every year since I began and I also spent two seasons raising pigs, goats, and sheep, but I have found my strongest interests lie in perennial crops (and especially fruit trees). I really enjoy the variety of programs we have here at CMFC, from the internship to the incubator farm to community workshops and events, and I am excited to be a part of creating efficient and ecological food production systems here in Whatcom County.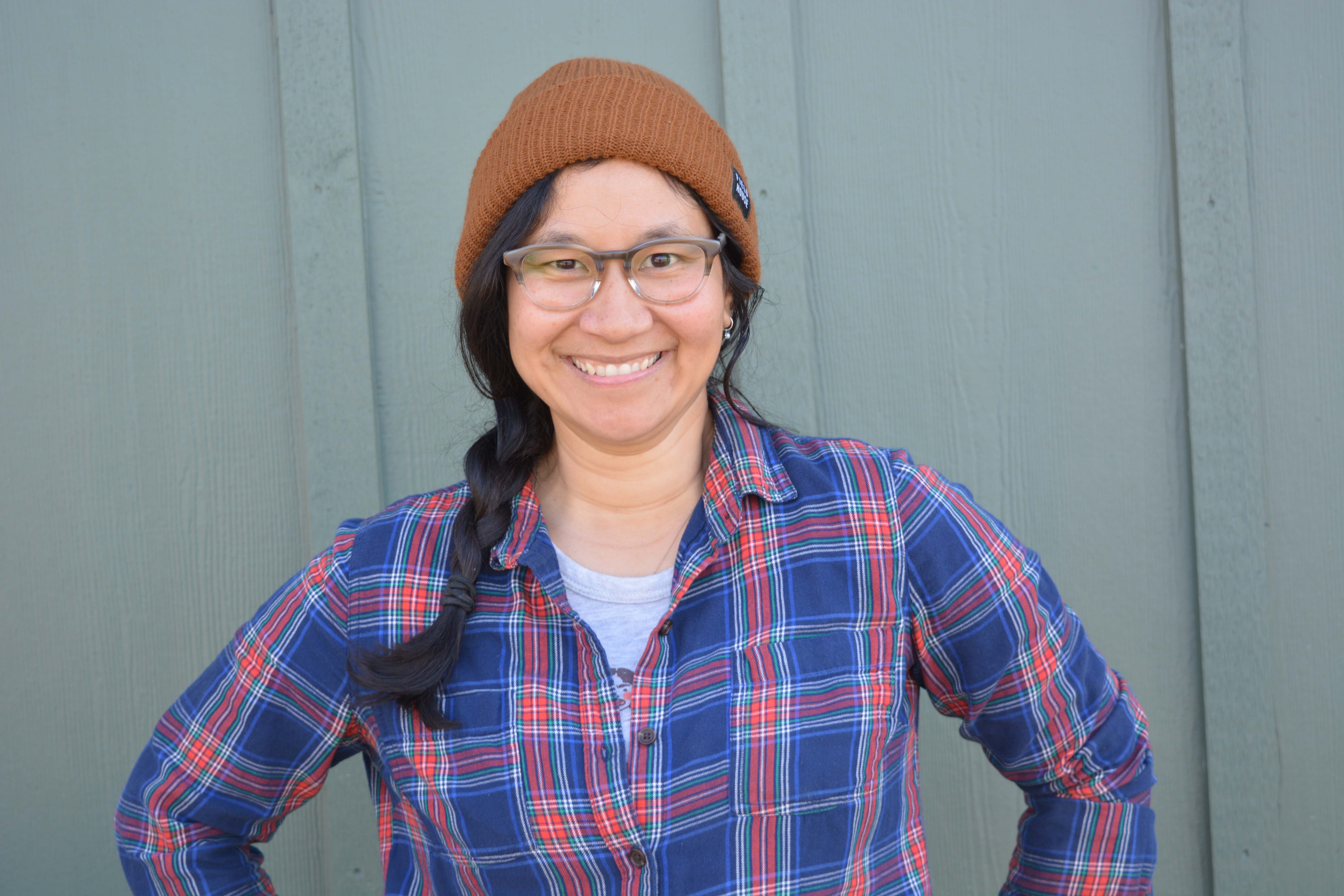 Danielle Humphreys
Production Assistant
danielle@cloudmountainfarmcenter.org 
(360) 966-5859
I completed the internship at Cloud Mountain Farm Center in 2018 and am excited to enter into my 2nd year of farming full time as the Production Assistant with a focus on perennials and vegetable starts. My formal education includes a BS in Aquatic Biology from UC Santa Barbara, and an MA in Theology from Fuller Theological Seminary, which may seem unrelated to farming (!) but help me see through a research, educational, and inspirational lens.  I have been a backyard farming enthusiast for the last 10 years, growing food from seeds, keeping a small flock of hens and sharing my love of plants and food with my community. My favorite part of working at Cloud Mountain is the diversity of what we grow here, as well as sharing what I've learned as we train new, enthusiastic interns. I attribute my passion for plants to my mother's Okinawan roots, where my relatives have been farming sugar cane and vegetables for generations. I love growing tomatoes (my gateway plant), but this year I am excited to try growing Okinawan goya, also known as bitter melon!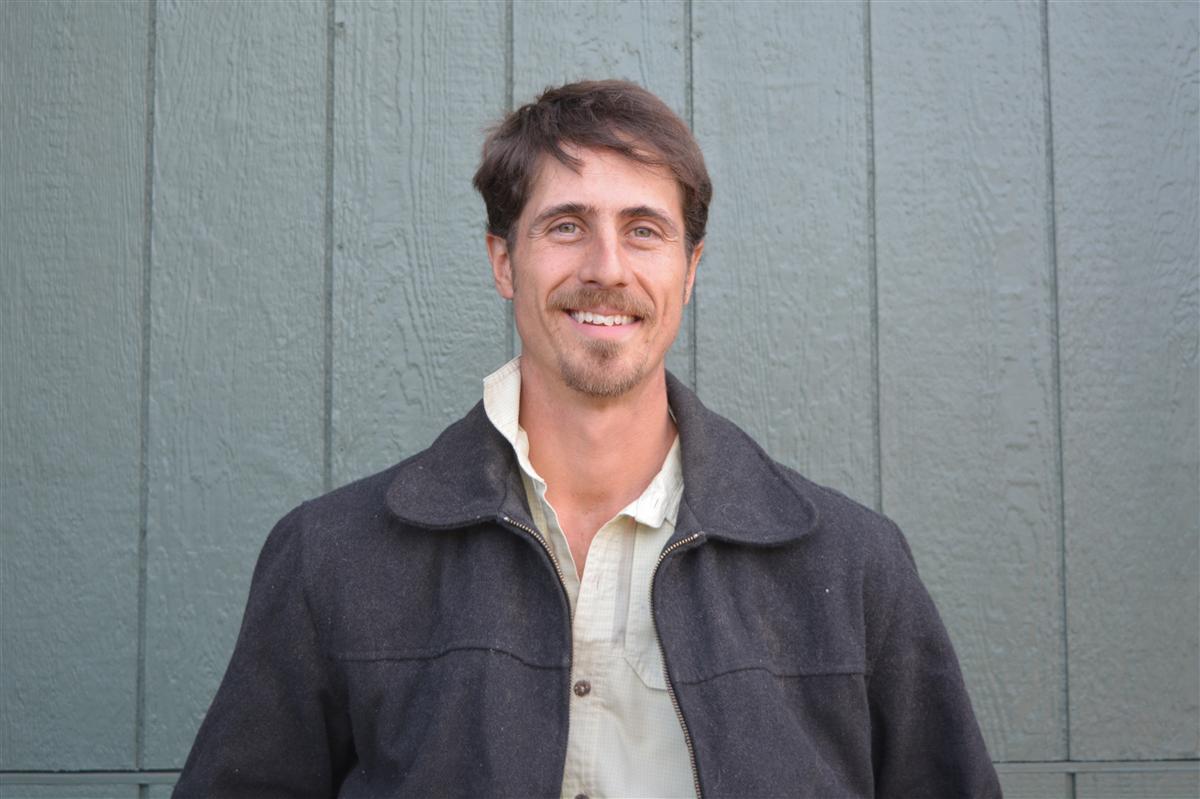 Mark Thompson
Nursery: Retail, Production and Propagation Assistant
mark@cloudmountainfarmcenter.org 
(360) 966-5859 x1004
While studying at the University of Montana, I focused on landscape scale ecology and this set me on a lifelong exploration of the wonders of plants. I have worked various jobs, from farm hand, to wilderness guide to wetland restoration specialist, and the thread that ties together all the stages of my career for the past 15 years is the study of how plants grow. Whether grafting or getting cuttings to root, it still feels like magic when new plants take rise from a mere handful of sticks. And then finding good homes for these old friends that I propagated always brings a smile to my face as well. I once spent a year sailing the Sea of Cortez and exploring the Sonoran Desert ecosystem in coastal Baja. My favorite thing to grow is a tie: Figs and Japanese Maples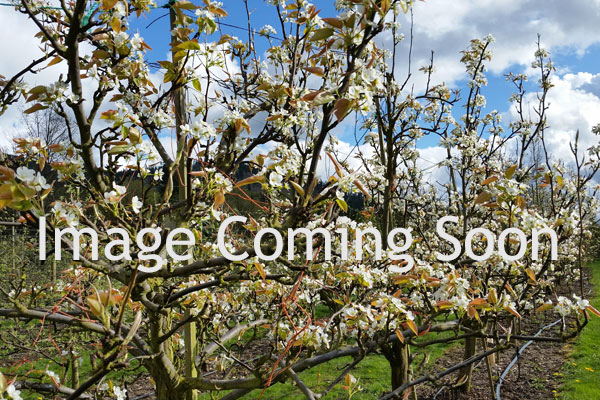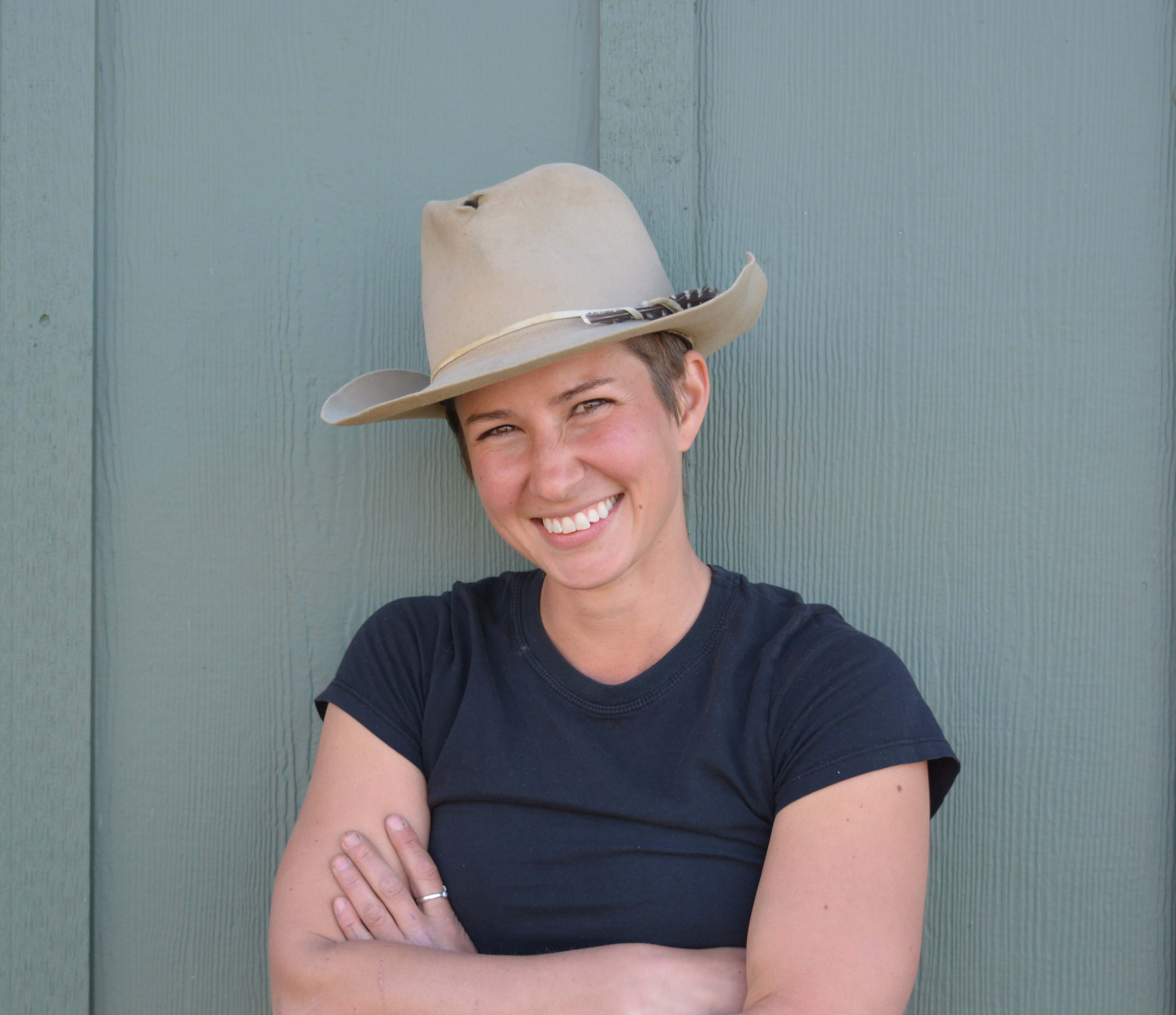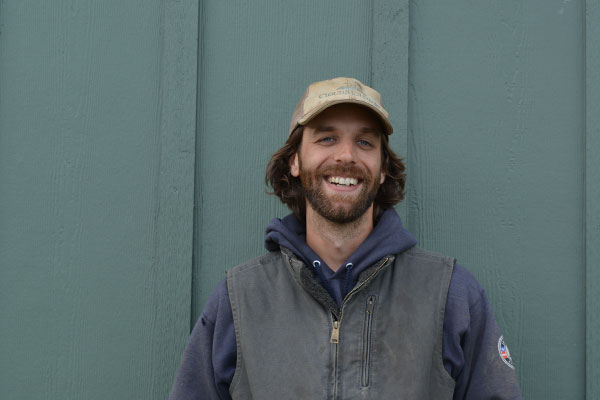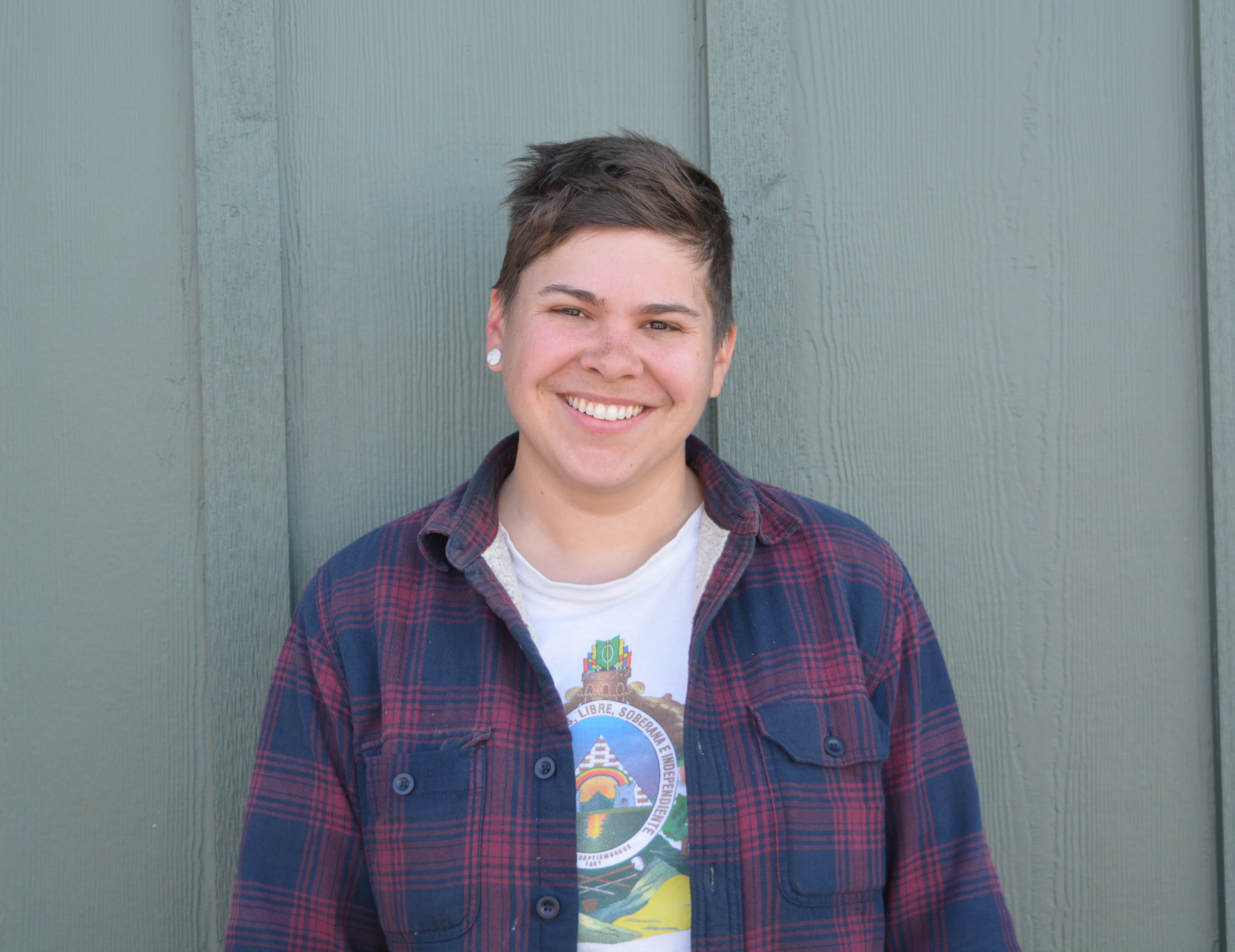 Sam Loder
I've been living in Chicago for four years but had to escape the big city life. I still love data and spreadsheets, but I want to apply those analytical skills to growing my own food and helping other farmers and food businesses understand their numbers. My favorite thing to do is to get into the kitchen and try something new. This is my first time in the Pacific Northwest, and I'm excited to stay outside and moving on days off.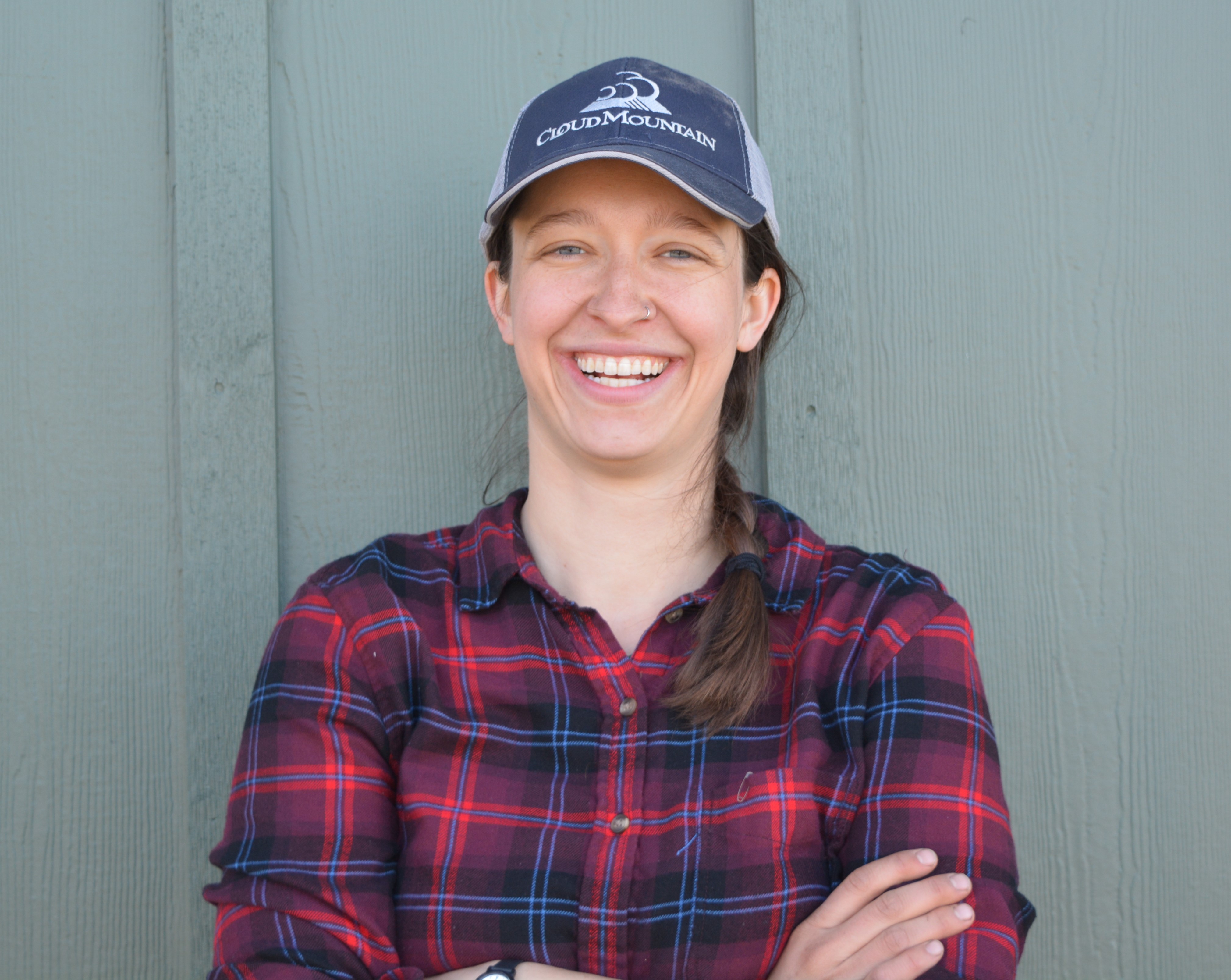 Celeste Tannenbaum
I grew up in Michigan, but I most recently lived in Chicago where I taught preschool and kindergarten. Before the internship I spent 7 months WWOOFing (volunteering on small farms) and traveling in North America and Europe. I love cooking (especially experimenting with fermentation and food preservation), and being outside. I'm excited to learn more about the process of starting and running a small farm, and want to explore ways that I can bridge the worlds of education and farming.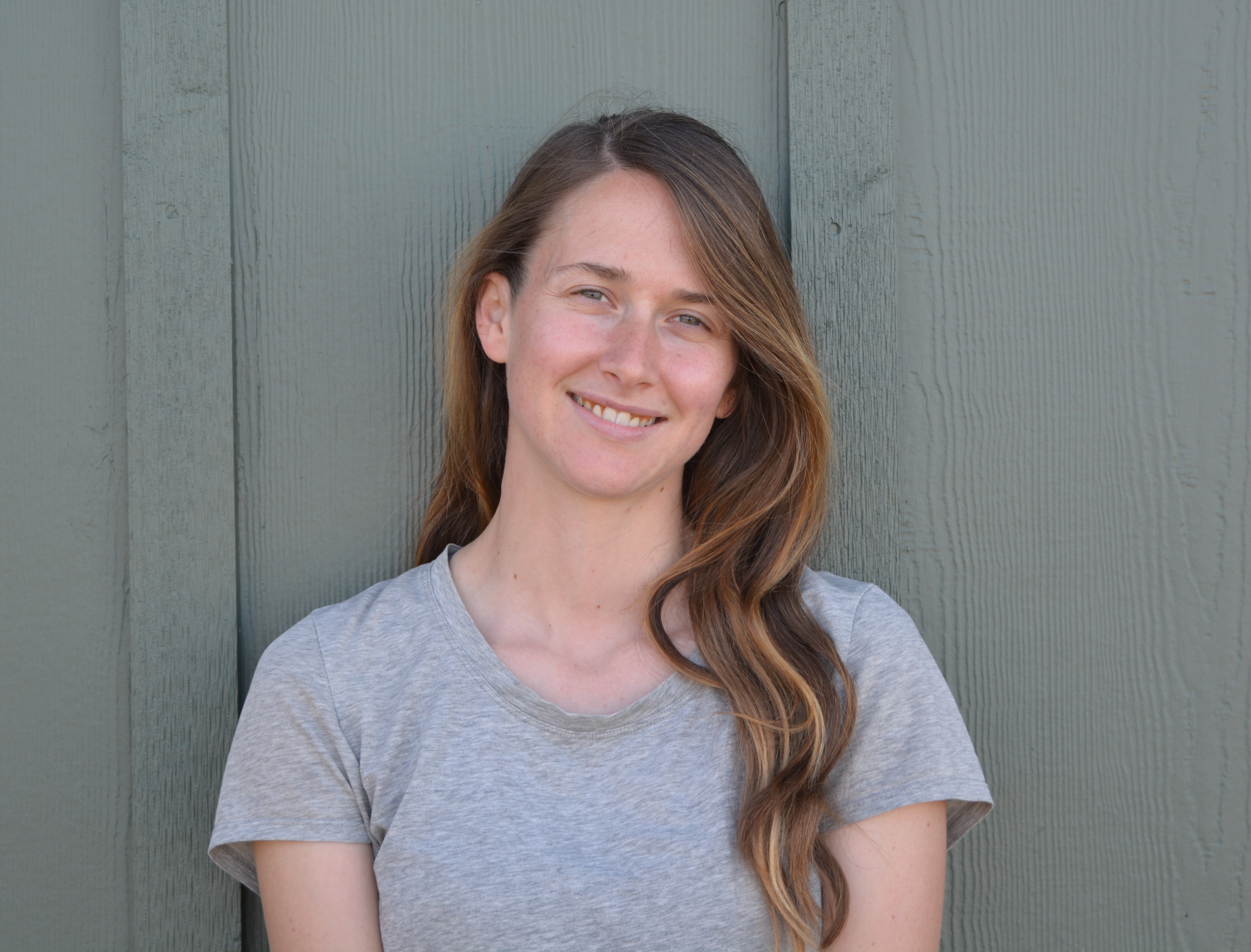 Rhiannon Le Fay
I'm a first generation farmer and I'm looking forward to taking my career to the next step with the internship program at Cloud Mountain. My farming experience mainly consists of small-scale vegetable farms, a bit of herbs, and a small backyard chicken flock. I plan to expand my knowledge and experience in all of those areas and also learn about keeping orchards, raising different kinds of livestock, and growing seed crops. I love farming because it is essential work and it connects me to a community and a simpler, more self-sufficient way of life. I truly love plants, especially the native wildflowers of the PNW, and I try to get outside as possible. Someday my partner and I hope to start our own small, diversified farm but until then I am looking forward to learning and finding ways to contribute to the local farming community. My favorite vegetables to grow are garlic, salad mix, and hot peppers!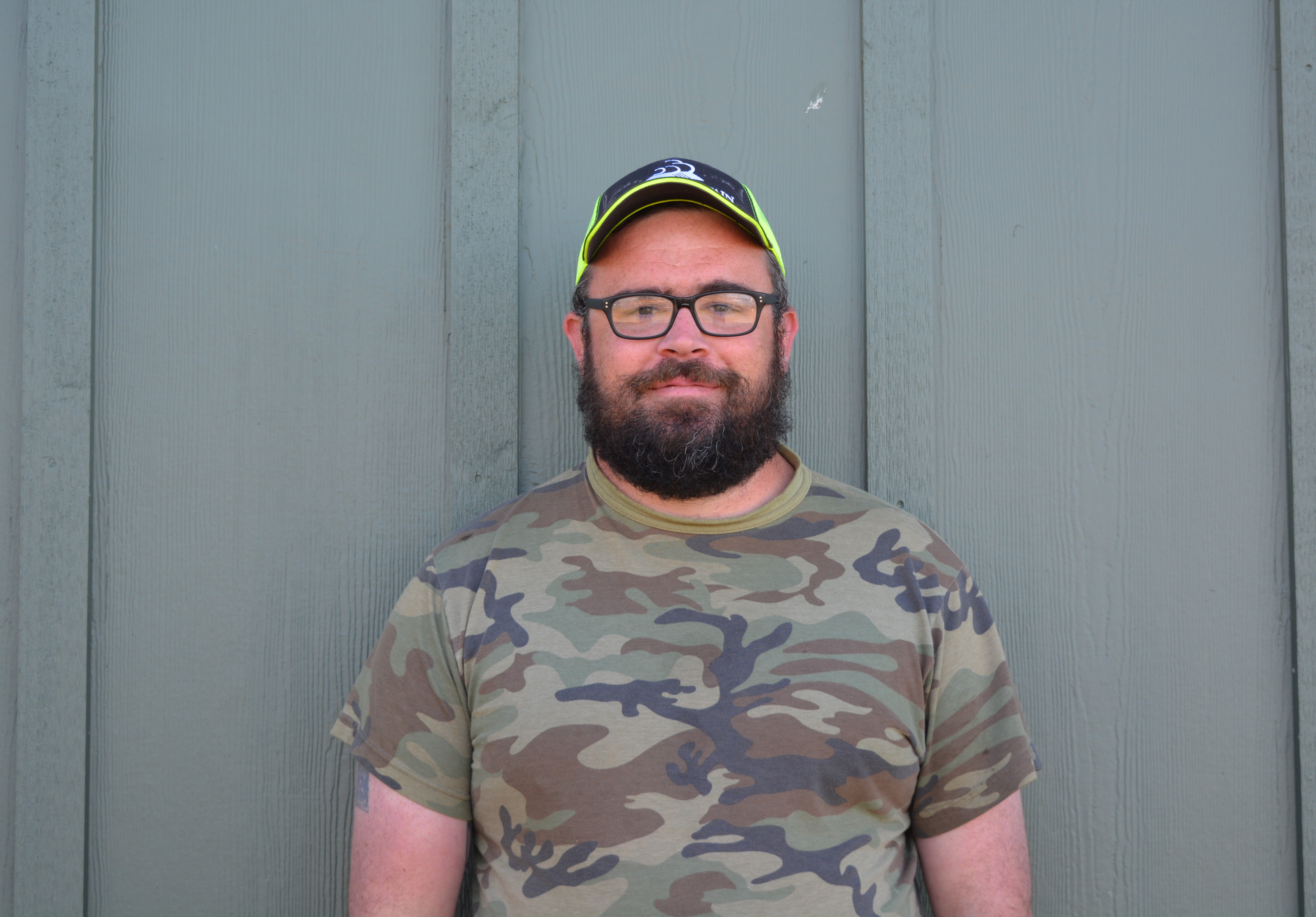 Curtis Pritz
I currently live in Bellingham Washington but I moved here from Arizona 5 years ago. I have recently graduated from Bellingham Technical College with my culinary degree and I have been cooking in a few places around town. I am interested in the internship because I feel that people in general are extremely disconnected with their food and where it comes from. I wanted to get an understanding of how food is grown so not only can I teach people and chefs, but run a restaurant on a fully functioning organic farm. Most of my time and brainpower goes to food, but other than that I enjoy being outside.  I like to fish, hike, camp or even a bon fire in a back yard just to be outside. I'm Excited to start this program and look forward to meeting everyone.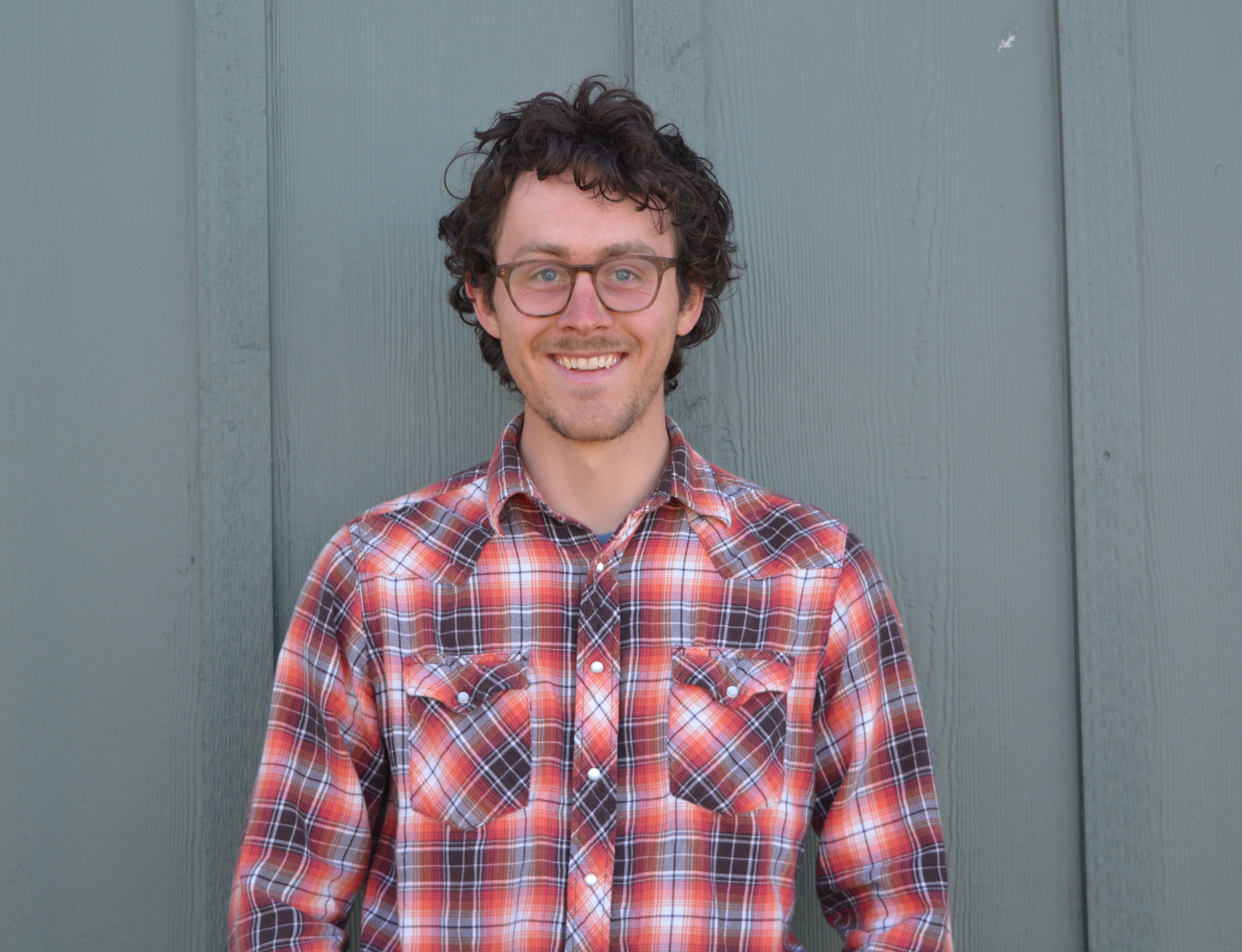 Eric McDougal
I was most recently living at Snoqulamie Pass, WA working for the forest service but have been traveling around the west during the last two months. I moved to Bellingham for school in 2014 and graduated with a degree in environmental science last June. I like to be exploring outdoors, and really enjoy the proximity of the mountains to the ocean in this corner of the country. I have been making pottery for the last 8 years and am excited to spend time at a nearby studio while working at the farm.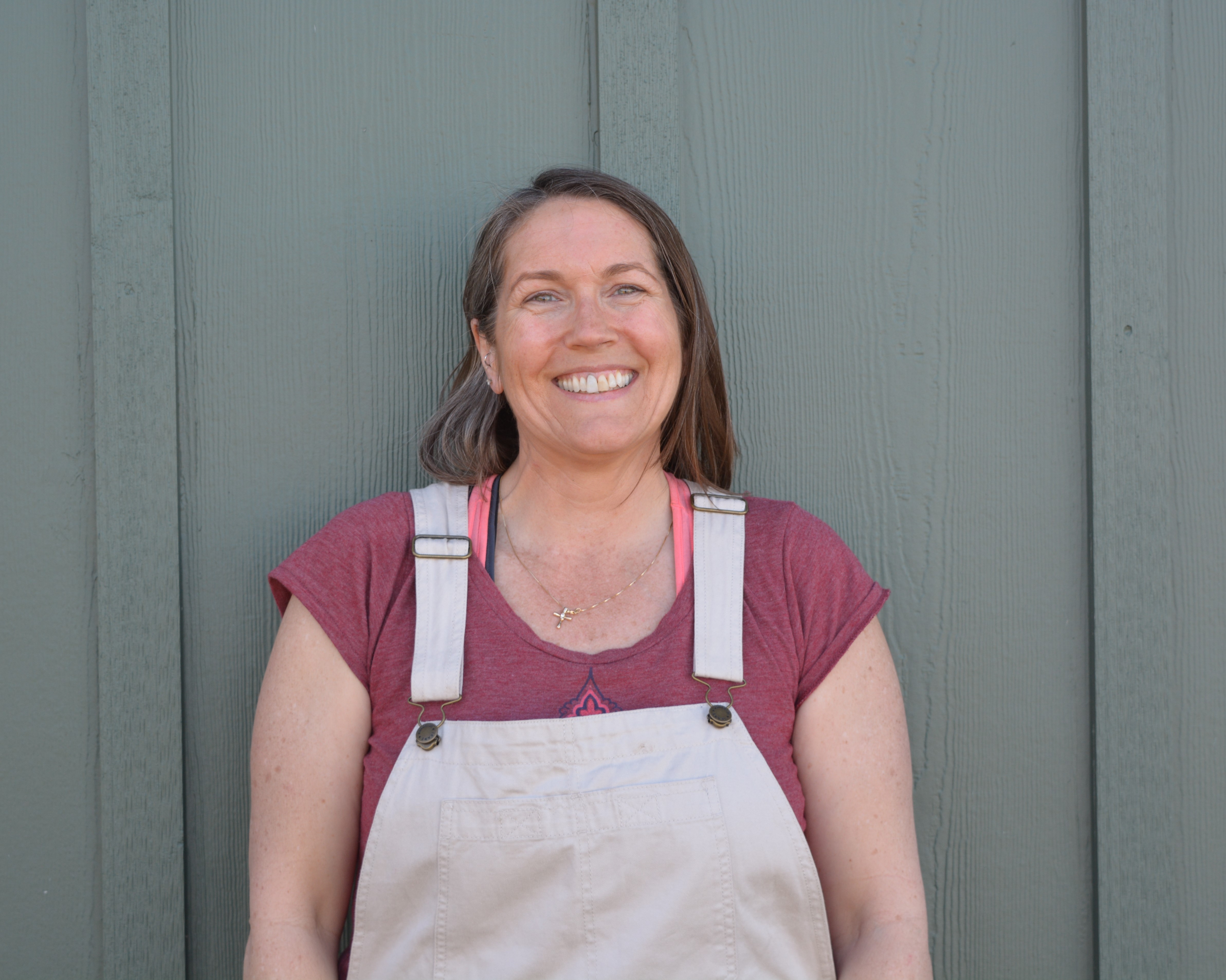 Jill Segel
I am interested in farming because I grew up helping my grandparents maintain their one acre garden on Camano Island that fed me and all of my extended family for the following season.  It was years before I realized that canned vegetables do not all come out of a mason jar!  I want to learn more because these memories are very happy ones and I know that is because of both the family (community) time that we spent together as well as the energy of the earth and plants working its magic in my soul.  This summer I will also be spending time with my river community when I am not on the farm as I am a certified white water river guide and am fully fulfilled when I am charging my way through a rapid and camping off the grid.  Cheers to you all and I look forward to meeting you soon!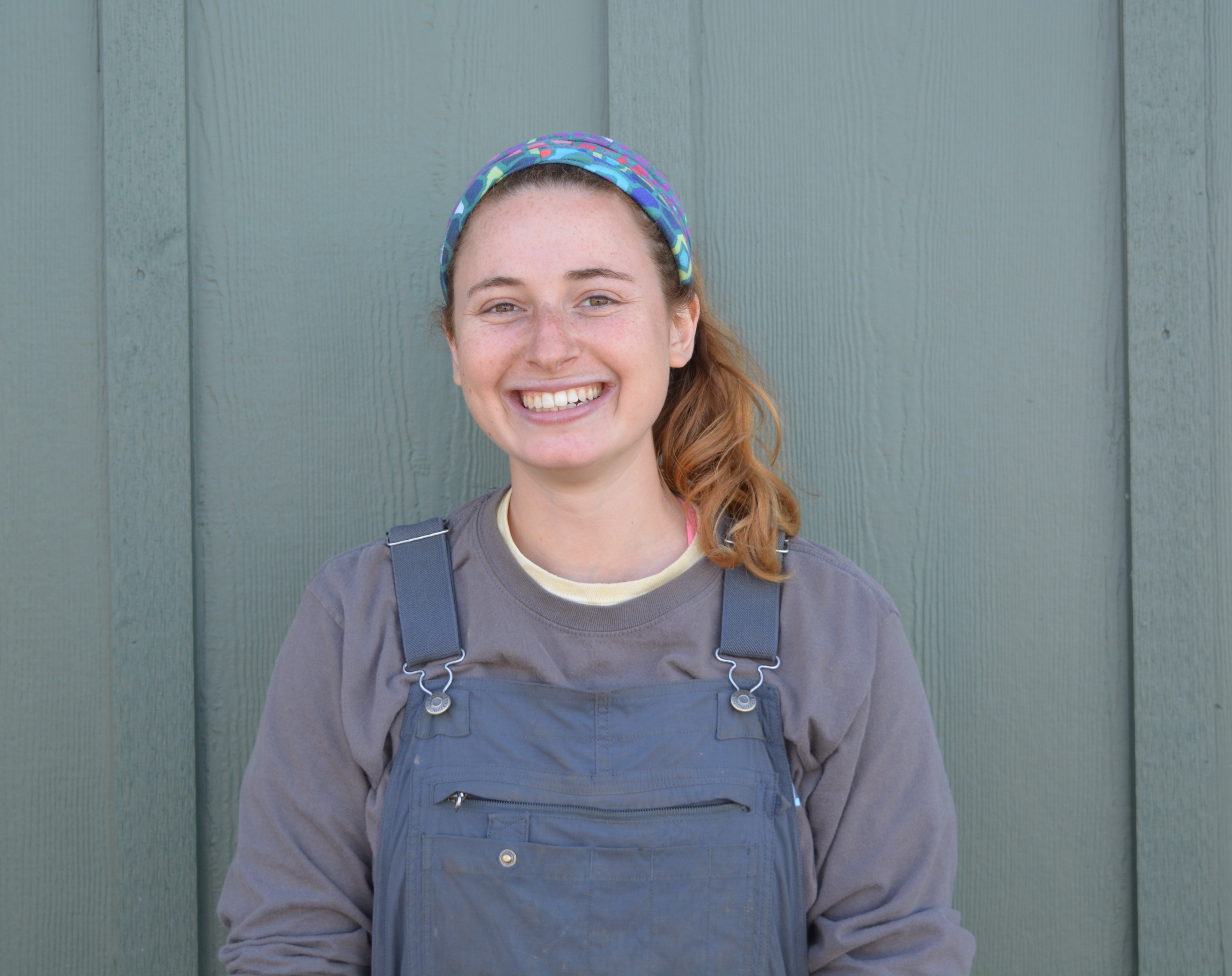 Jamie Nadler
I am from the suburbs of New York City, and just graduated with a degree in Environmental Science from Emory University in Atlanta, GA. I am so looking forward to heading out west. I love farming for so many reasons, and I think sustainable farming is the link between environmental health and human health! I love all things that take place outside including running, skiing, and hiking, I am looking forward to exploring the natural environmental of the Pacific Northwest. Fun facts about me my favorite vegetable growing up is cucumbers, but my spirit vegetable is a sugar snap pea. When I was younger I ate an apple every day to keep the doctor away (and rarely got sick!). However, I have space in my heart for all fruits and vegetables because they are all special.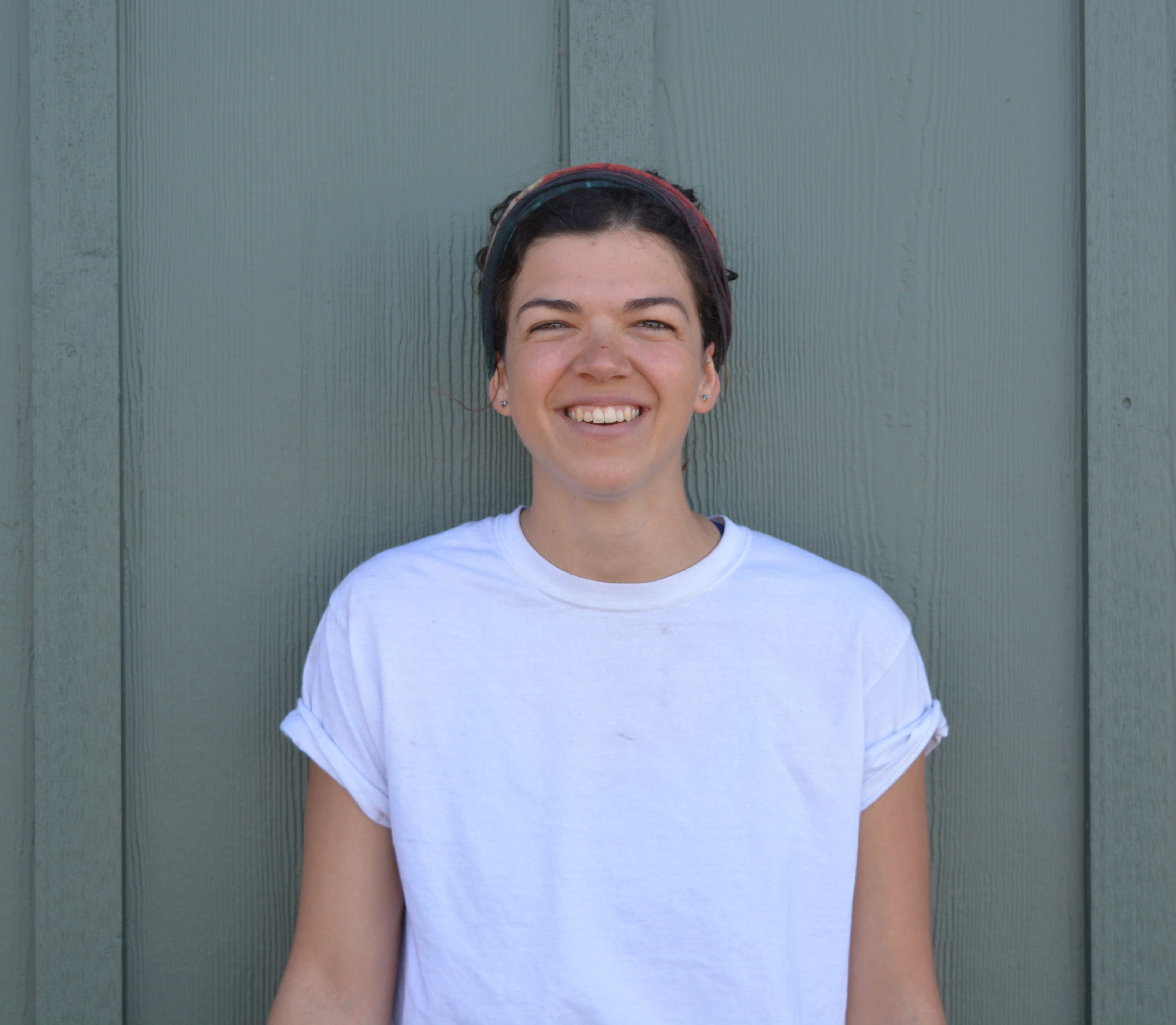 Daniella Silva
I have been living in Bellingham for the past year but I grew up in Lima, Peru. I graduated with a degree in environmental studies in Vermont and then headed west to work on a small vegetable farm in Missoula, Montana for the season before making my way to Bellingham. I love to spend my time outside, mostly running in the mountains and have loved having the Cascades as a playground for the past year. I am passionate about growing and eating sustainably grown food as it makes me feel grounded to the space and community I inhabit. I feel like I am my healthiest self when I am farming and want to learn to make that more of a lifestyle. I love harvesting winter squash and heirloom tomatoes because nature can make some pretty neat art. And I like to make art! 
Cloud Mountain Farm Center is an integral part of Sustainable Connections' Food & Farming Program,
building experience, knowledge, and community to expand dynamic local food systems.
Sustainable Connections Board of Directors