Farmer Internships
Interested in a career in agriculture? Experience employment and education with our full-time, eight-month internship program! Gain working experience in both fruit and vegetable production and learn first-hand what it takes to keep farmlands healthy and agricultural businesses thriving.
Cloud Mountain Farm Center operates both annual and perennial cropping systems as well as a retail nursery. Our annual organic vegetable production is on 5 acres of tractor cultivated scale and includes row crops, high tunnels, and leafy greens production. Our perennials include 5 acres of conventional and organic fruit trees and vineyards that include pome/stone fruit and table/wine grapes. Our retail nursery offers both fruit and ornamental plants. Our intern program runs from March – October and Interns engage with all areas of production on the farm.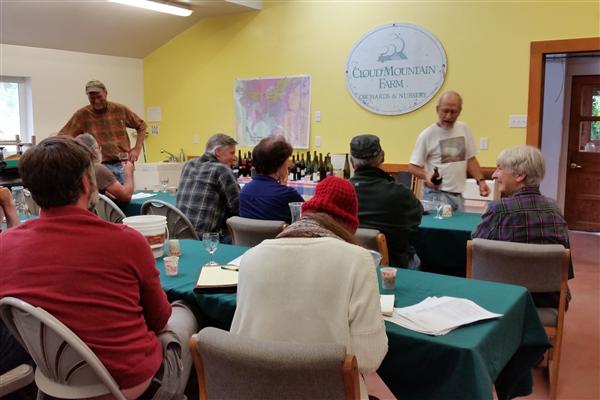 Business planning
Enterprise accounting
Value-added production
Overall farm finances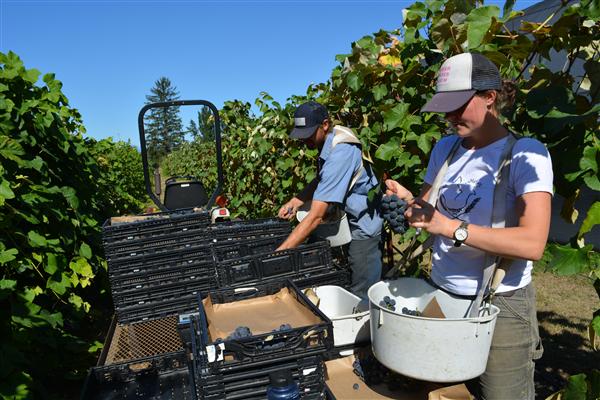 Soil science
Tillage
Cultivation
Fertility
Cover crops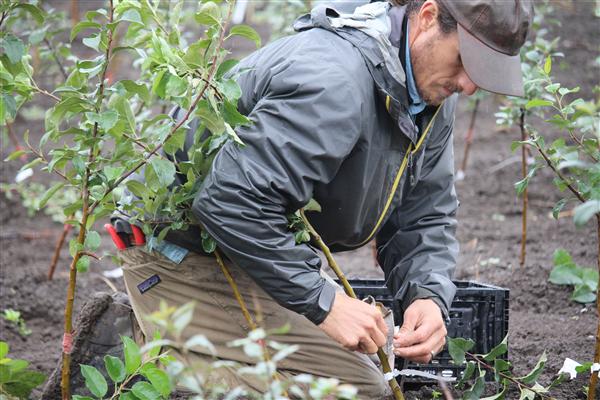 Irrigation
Crop culture
Weed management
Crop planning
Integrated pest and disease management
Orchard and vineyard management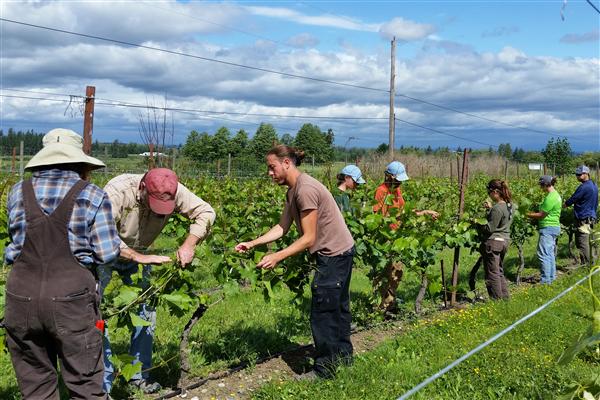 Vegetative propagation
Seedling care
Greenhouse management
Environmental & Social Systems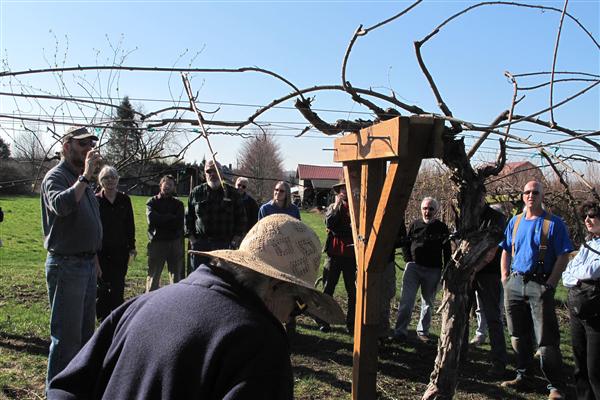 natural resource conservation
food access
food justice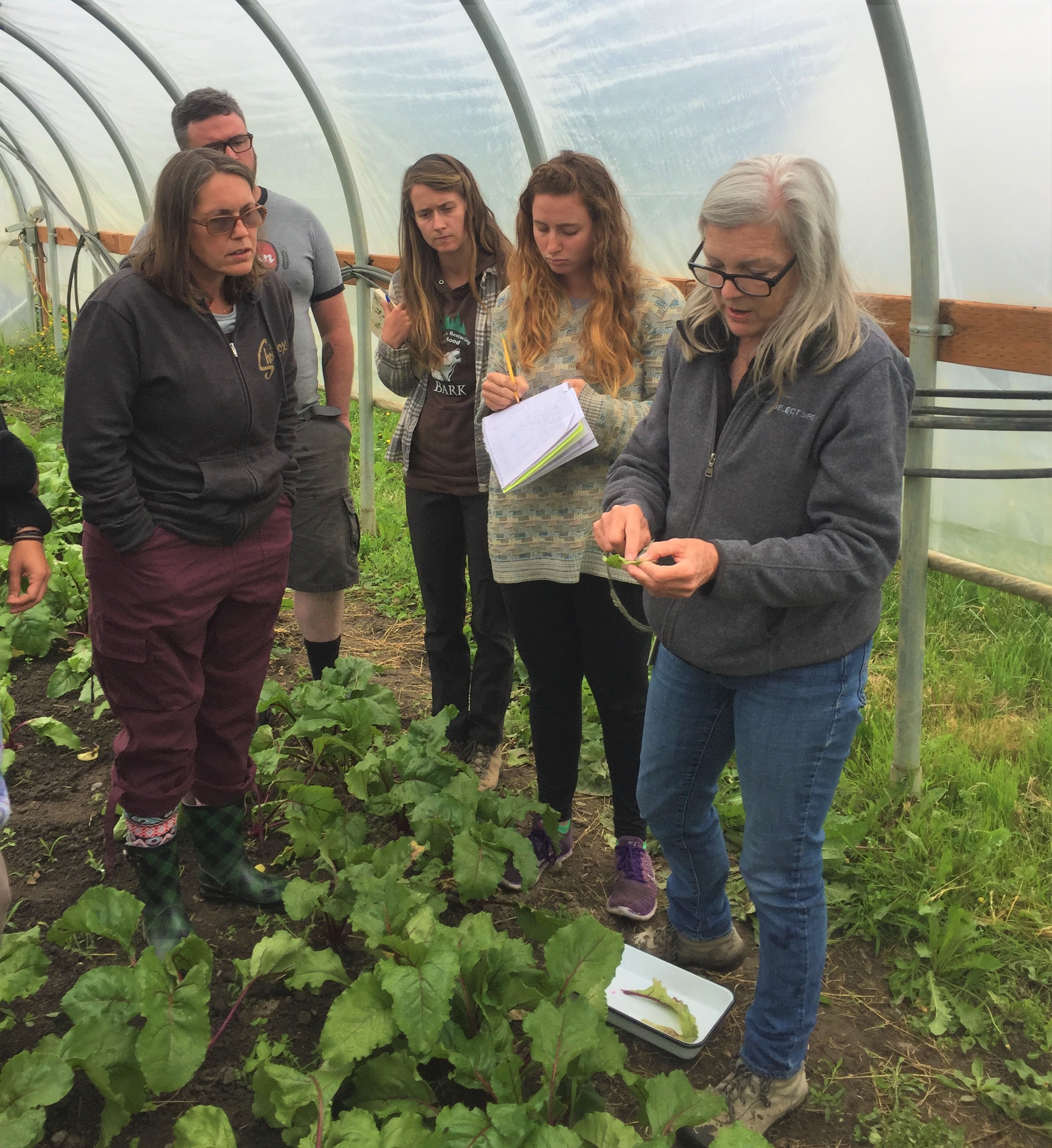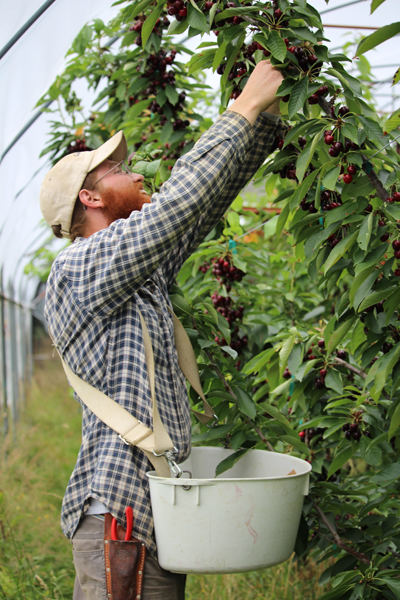 The majority of an intern's time is spent working on the farm as an integral part of the field crew, and they are paid hourly at $13.50/hour. Work schedules will vary throughout the season and interns can expect to work some weekends, but generally work 30-32 hours/week. Hands-on education happens through meaningful work in our vegetable, fruit and nursery enterprises. Farm work is fast paced and physically demanding involving repetitive tasks and will include working in sometimes extreme weather conditions. Interns can expect to work outside in the cold, rain, and heat from March – October.
Interns work in the following areas of production:
Annual Vegetables: seeding, transplanting, cultivation, irrigation, harvest, and high tunnel production.
Perennial Orchards and Vineyards: pruning and training, pest and disease monitoring, orchard maintenance, and harvest.
Retail Nursery: plant propagation and container growing.
Post-Harvest: washing and packing produce for wholesale and local accounts and selling product at the Bellingham Farmers Market.
Tuition for the 2020 season is $5,500 with a $500 rebate upon completion of the program. Tuition is due at the beginning of the program and covers all guest speakers, workshops, field trips, and educational materials over the course of the program.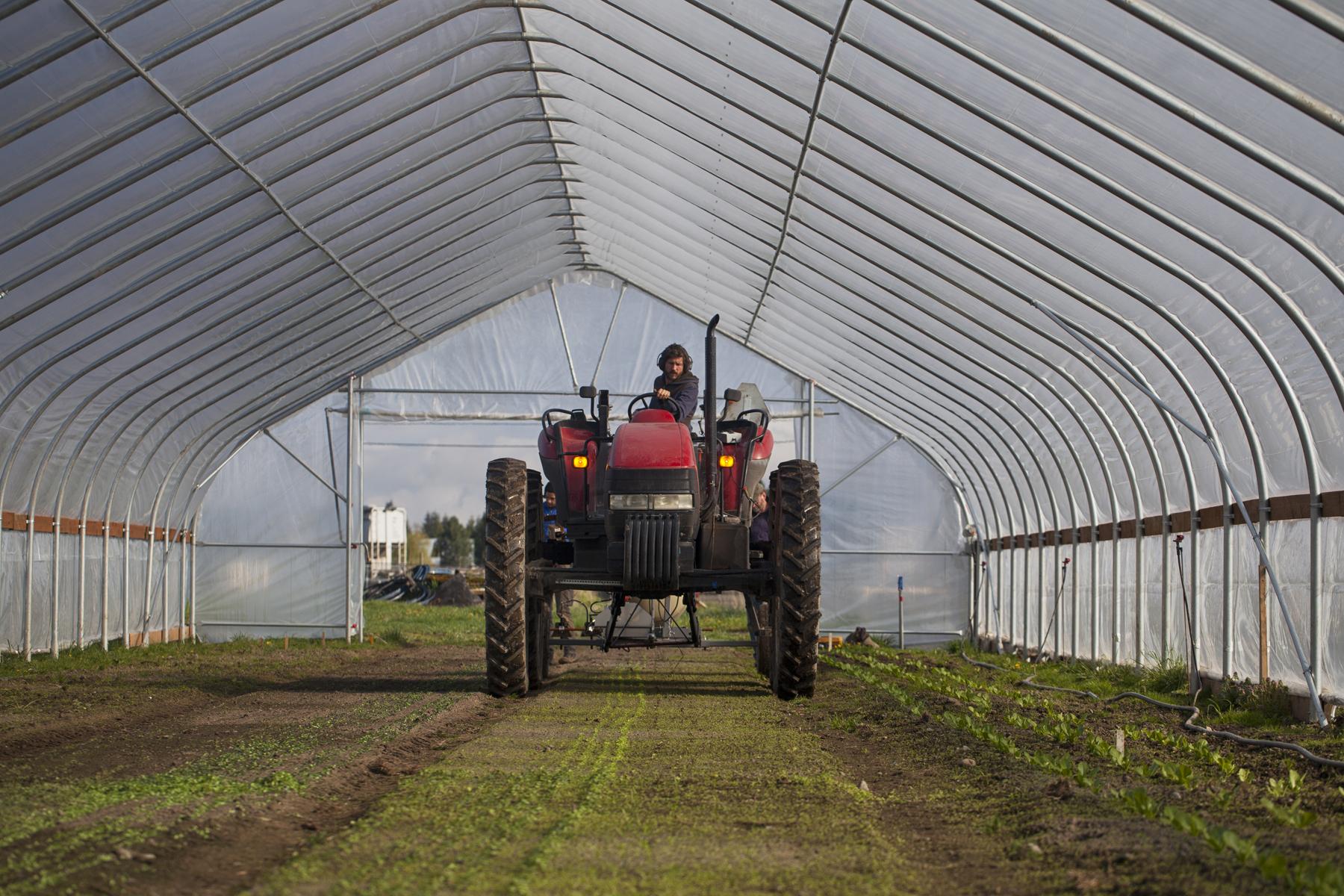 "The internship connected me to a wonderful and supportive community, supplied me with understanding the available resources in the area, and gave my partner and I the confidence to move forward."
"My development wouldn't have happened without the guidance, openness, and support of my farm mentors, 'rumimentors', fellow interns, and the many farmers, irrigation technicians, insurance agents, and other professionals that we've talked to."
Frequently Asked Questions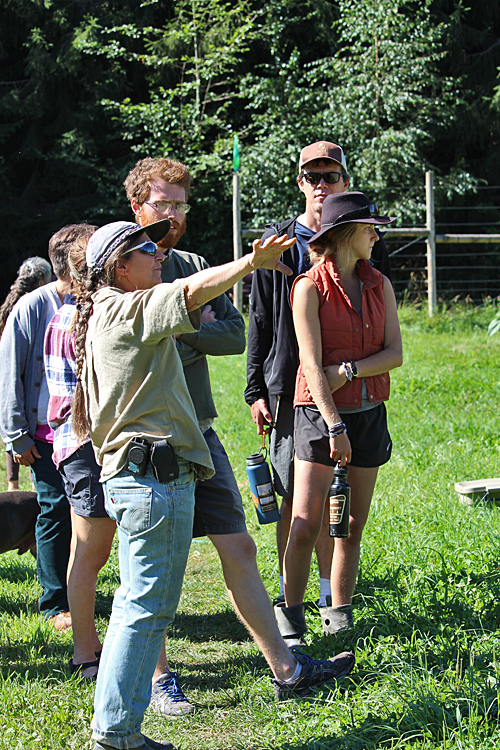 Is on-farm housing available?
We do not offer housing as part of the tuition cost. There is limiting housing available for rent. Please inquire if you need housing.
How does the paid internship work in conjunction with the tuition charged for the program?
Cloud Mountain is committed to paying all interns for their work. Interns are paid Washington State minimum wage. Interns are part of the farm team, working 30-32 hours a week. Tuition is to be paid at the start of the program.
Will there be classroom presentations and workshops as part of this program?
Yes, there will be formal presentations by staff and guest speakers. Interns are expected to participate fully and, on occasion, may be asked to make presentations themselves.
How do I know if this program is for me?
The work is fast paced and physically demanding. The work accurately demonstrates the rigors of market farming. It has physical demands on a daily basis that combine with an ever-shifting list of priorities that don't turn off at the end of a traditional work day. If you like learning in a dynamic, demanding, fun, and exhilarating place, this program is a great opportunity.
What are the work schedules like?
Schedules will change throughout the seasons. All interns should expect to work one day on weekends throughout the internship program at Cloud Mountain. Interns must understand that agriculture runs on a seasonal clock and that work schedules can –and will– vary, depending on the demands of the farm.
How do I apply?
You can find all of the details in our application packet here.
Contact Annah Young, Intern Coordinator, with any questions.
Updates From the Farm Blog
Our 42 acre production farm, orchard, and nursery provides an unparalleled learning environment and opportunity for applied research. Learn about some recent updates on our Farm blog.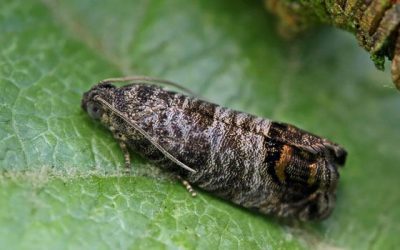 Hopefully many of you have played with the codling moth tracking tool we have posted about in the past, and are tracking a weather station near you, in hopes of controlling codling moth and apple maggot this summer. Watching the weather has been tricky this year, with...