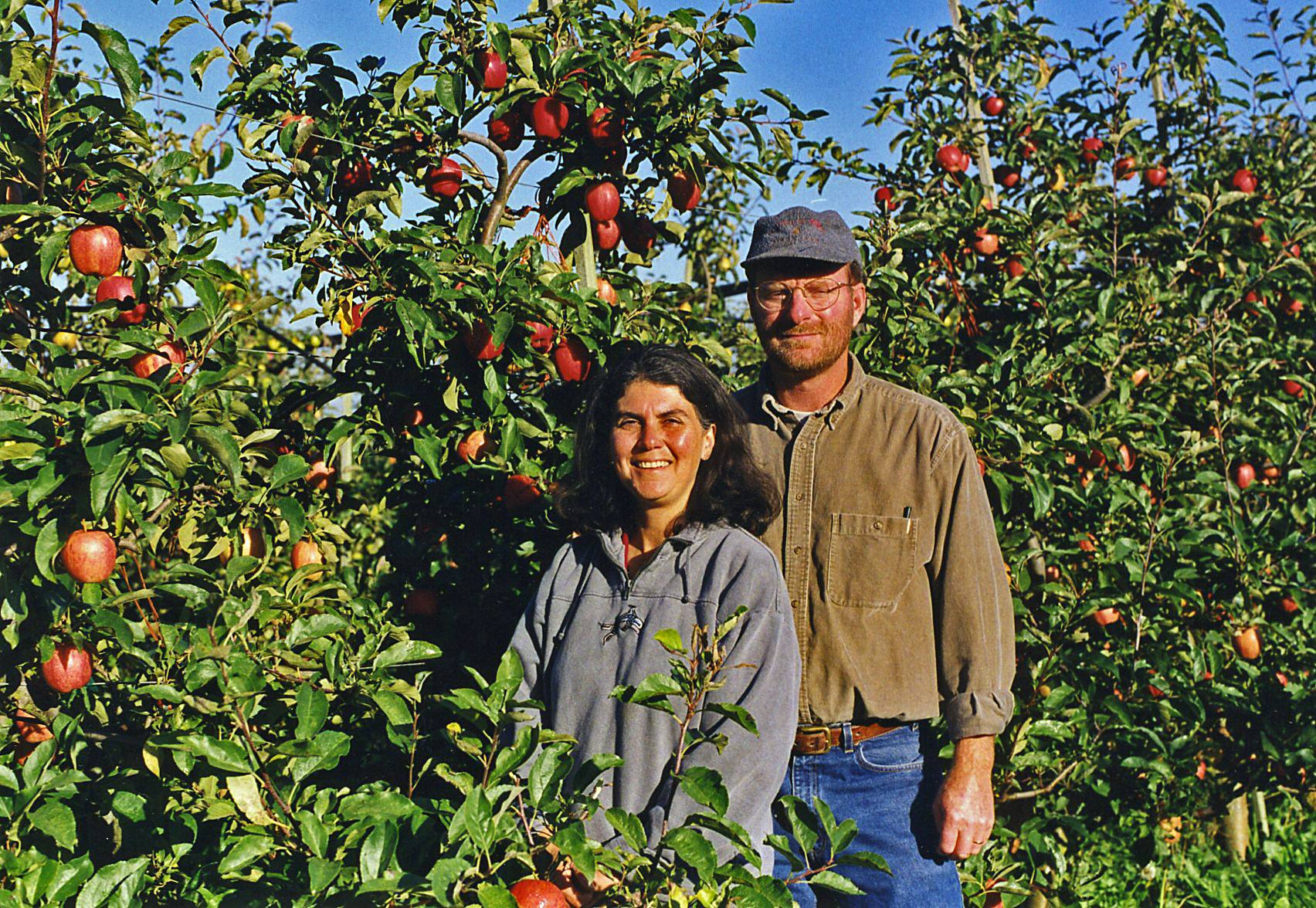 Cloud Mountain Farm Center was started in 1978 as Cloud Mountain Farm by Tom and Cheryl Thornton (pictured). This 20-acre farm in Everson, Washington has evolved over the years, starting as an apple orchard and garlic farm, and expanding into vegetable crops and nursery production. Cloud Mountain was known for researching, propagating and growing the best varieties for the Pacific Northwest – as well as for our internship program that supported beginning farmers. We merged with Sustainable Connections in 2019.
Today, Cloud Mountain Farm Center is dedicated to providing hands-on learning experiences to aspiring farmers, experienced farmers, and home gardeners. In addition, we work with new and experienced farmers to create cooperative accessibility with the goal of developing and expanding markets for locally grown fruits. Learn more about our current work on our FAQ page.
Sustainable Connections
In 2019, Cloud Mountain Farm Center merged with Sustainable Connections to provide high quality education and technical assistance for farmers, home gardeners, value added food producers, distributors, restaurants, caterers, grocery retailers, farmer's markets, and food serving institutions. Our continued partnership is a growing opportunity to connect the dots from local farms to community plates. 
Tom Thornton has shared some thoughts about stepping down from the leadership of the organization and you can find answers to frequently asked questions about the merger on Sustainable Connections' website.