Shipping Plants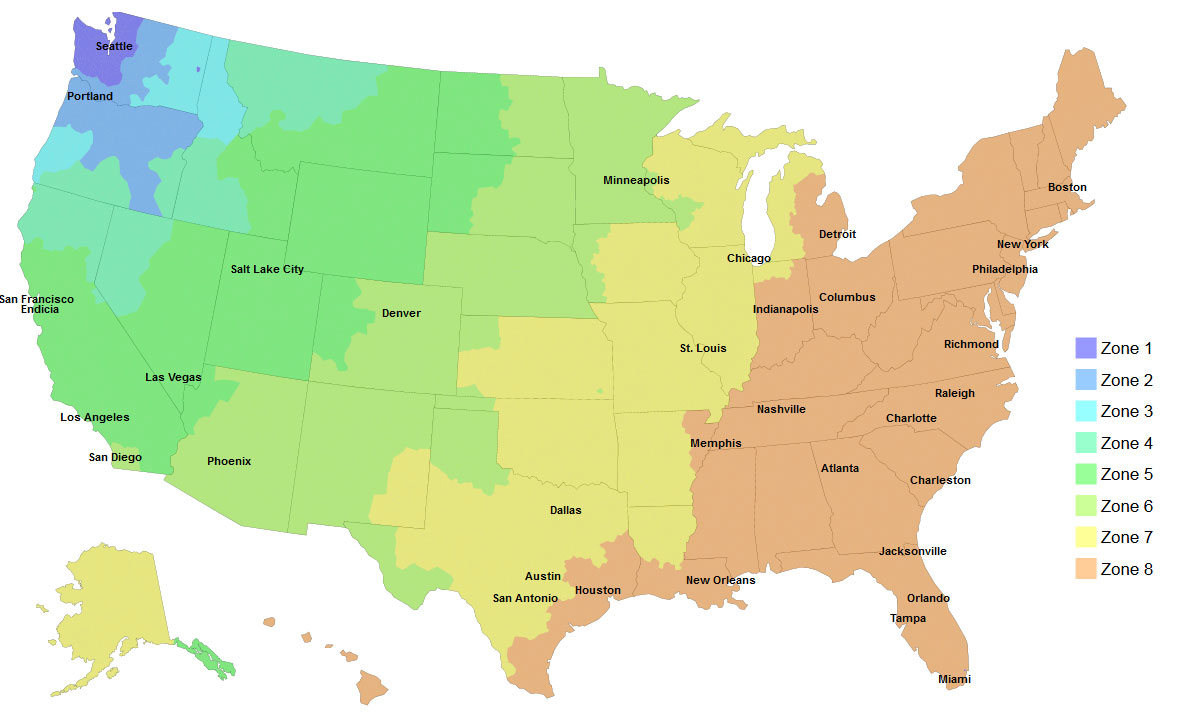 We ship from February 15 through mid- April, and again in early October (very limited selection for fall shipping), weather permitting, within the United States. We do not ship to Canada. We will only ship when we feel confident that the plants will arrive in good condition. Some plants have very restricted shipping seasons for that reason. When we confirm your order, we will try to specify the ship date that we feel is best. We do not cold store plants. If you are in the Midwest, on the east coast, or in Alaska, we may not be able to ship you dormant plants during your prime planting season.
WARNING! If you add a plant to your cart which is marked 'Pick up only', you will not be able to choose shipping as an option at checkout!
Why is shipping so expensive? We ship USPS priority mail, and shipping is calculated by the USPS zones. Although it is expensive, by shipping Priority Mail, we can be sure the plant arrive quickly and in good shape. Fruit and nut trees often ship in boxes that are 60″ x 8″ x 8″. These boxes are oversized and considered 20 lbs, no matter how light they are, and in US Postal Zones 4-8 also incur a balloon charge. We ship to all states within the U.S., limited by weather and each state's agricultural restrictions. At this time, we do not ship to other countries.