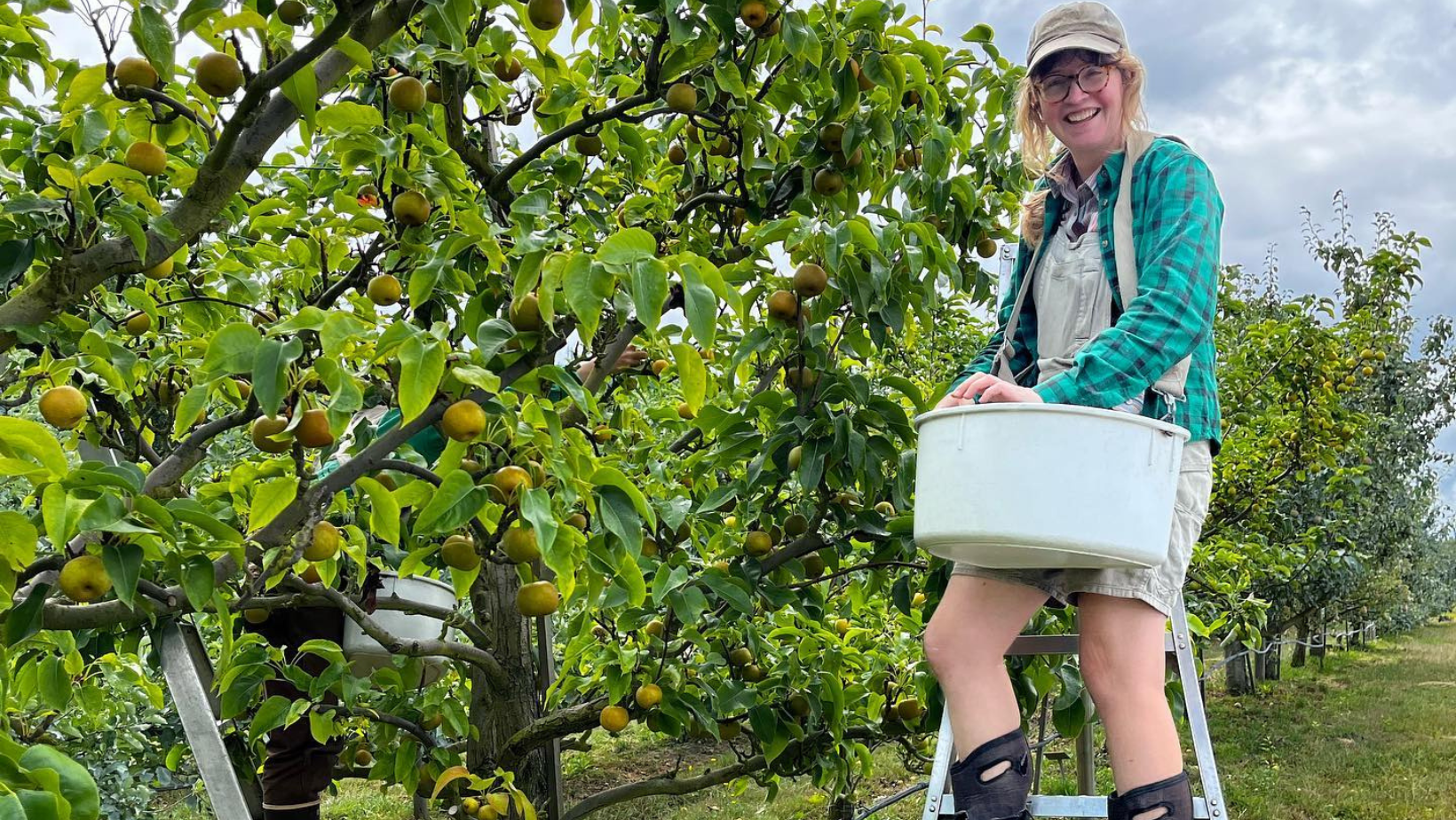 For over four decades, Cloud Mountain Farm Center has been home to incredible diversity in our orchards and vineyards—we have grown our farm through the selection of hundreds of common and uncommon tree fruits, berries, grapes, and small fruit.
Currently, we grow over 150 varieties of fruit at the base of Sumas Mountain in Everson – plums, peaches, grapes, currants, pears, apples, and more. Since we began the process of transitioning our production orchards/vineyards to certified organic in 2020 (we're now certified!), our selection has become even more intentional—we are focusing not only on what is flavorful, interesting, and unique, but also what is reliable and productive under organic management, and what varieties show promise for other regional small and mid-size farms as well as backyard growers.
These aren't your grocery store apples – don't miss the late fall Karmijn de Sonneville apples or the tart-sweet Crimson Golds. We also partner with Bellewood Farms, whose processing facilities help us press delicious apple cider during late summer and throughout the autumn.
We sell our fruit at the Bellingham Farmers Market, through the Twin Sisters Farmers Markets, wholesale to local grocers through the Puget Sound Food Hub, to restaurants, and on-farm. We have a goal of moving at least 20% of our produce through mission-aligned channels, including getting local, organic fruit into schools, food banks and food access programs, and nonprofits aligned with our mission.