Sun, June 11 | 12:00pm - 2:00pm
This beginner- to intermediate-level class will cover the basics of aquaponics: the environmental benefits; the interactions between the many physical, biological, chemical, and technological components of the aquaponic system; and the cost-benefit analysis of a commercial aquaponics operation. You will gain first-hand experience witnessing the many components of an aquaponic system in action in an aquaponic greenhouse and 2 active CEA (controlled environment agriculture) vertical farm grow rooms. The class is suited to adults 16 years of age or older that are able to be attentive in class and can physically move around tight spaces, while being careful not to touch plants or grow-room components (access ways in the greenhouse and grow areas are about 2 feet wide and there are some obstacles (pipes, etc.) on the floor that cannot be moved).
Brian Rusk owns
FarmWild
, a small-scale sustainable farm focusing on the health and well-being of animals and the environment, leading to healthier people and a better world. FarmWild is one of few aquaponics farms in the area. Brian has become an invaluable resource to our region and regularly presents at the annual Aquaponics Association Conference.
*Please note that this event takes place OFF-SITE at Farm Wild on Smith Rd. in Bellingham. Address upon registration.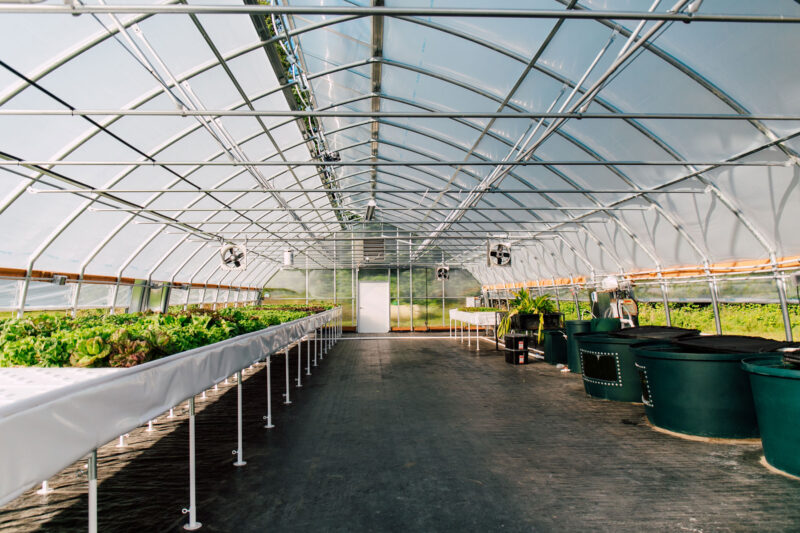 ---
Refunds will be offered for cancelled classes; refunds are not issued for no-shows. If you've registered for a class/event and cannot make it, call us at least 3 days in advance to arrange a credit or refund. By attending this events at Cloud Mountain, you are agreeing to our Events Code of Conduct and give consent for Cloud Mountain and affiliates to use photos or videos taken at the event in media content such as YouTube, Facebook, Instagram, social media and news outlets, and websites.