Sat, June 24 | 12:00pm - 3:30pm
In this course you will spend the day learning the ins and outs of working with a Copper Alembic Still to create high quality and aromatic hydrosols. Herbal hydrosols can be used in everyday applications, from holistic skincare, to cleaning, aromatherapy and even cocktail recipes! In this comprehensive course, you will learn: the ancient history and methods of distilling, the sustainability of hydrosols vs essential oils, plant material prep and preferences, the full set up and process of distilling (including how to make a hydrosol at home using a pot and stovetop), and more. At the end of class, you will take home a 4 oz glass bottle of freshly distilled Hydrosol and a new-found appreciation and knowledge for ancient plant alchemy. All Abilities, ages, and experiences welcome.
Alison Howard is the owner of
River Roots Apothecary
in Maple Falls. She specializes in infusing native medicinal plants into skincare via oil extraction, alcohol extraction and steam distillation.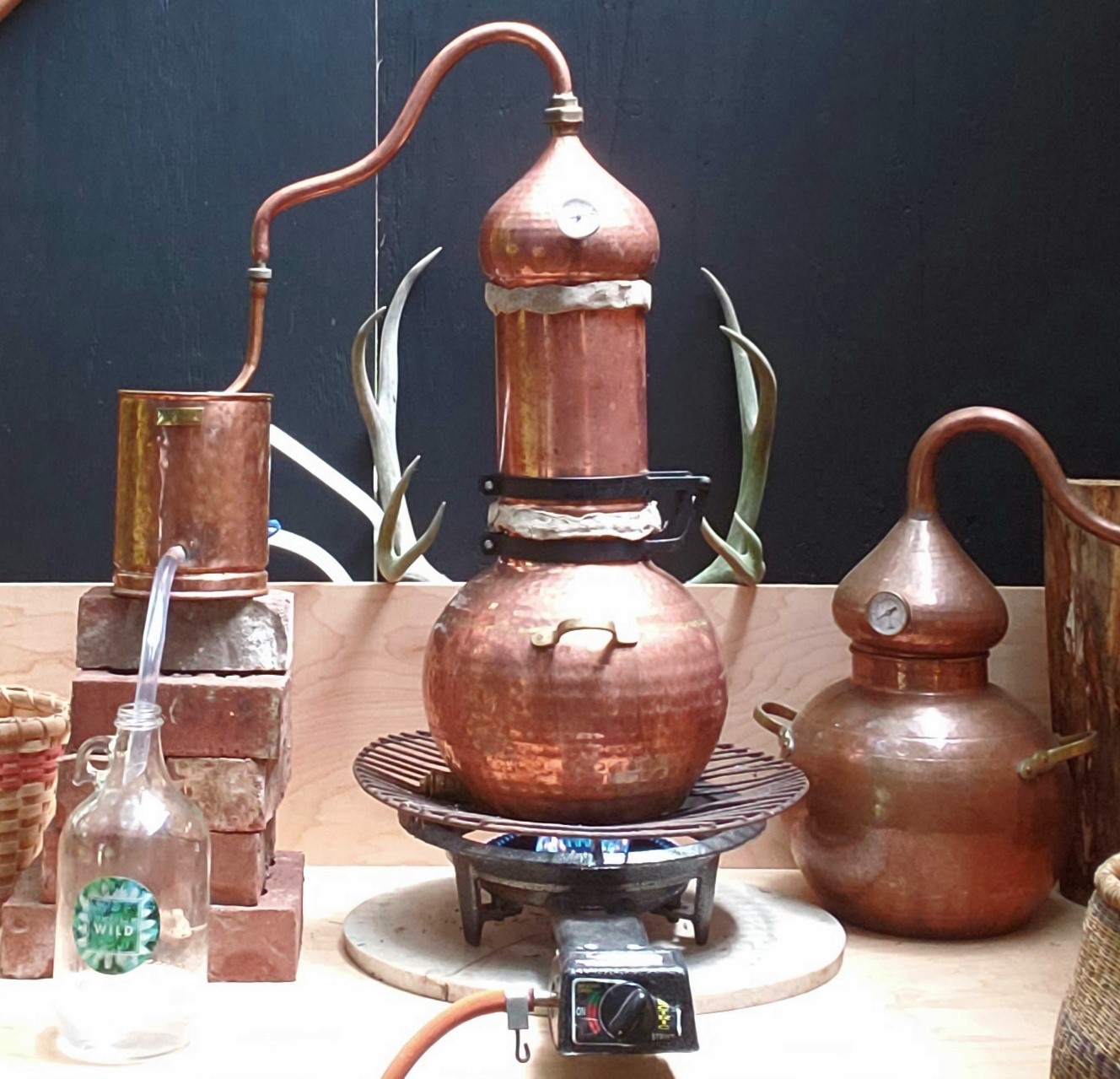 ---
Refunds will be offered for cancelled classes; refunds are not issued for no-shows. If you've registered for a class/event and cannot make it, call us at least 3 days in advance to arrange a credit or refund. By attending this events at Cloud Mountain, you are agreeing to our Events Code of Conduct and give consent for Cloud Mountain and affiliates to use photos or videos taken at the event in media content such as YouTube, Facebook, Instagram, social media and news outlets, and websites.