Sun, June 11 | 10:00am - 2:00pm
The first half of this hands-on class will focus on what to look for in various sheep breeds, as well as proper skirting (sorting) of a fleece. The second half of the class will be washing a fleece from start to finish for home preparation. Anna and Jessica will share their extensive knowledge of proper techniques and what to look for in a clean fleece. Suitable for beginners interested in the fiber arts or for fiber producers interested in learning to process their own fleeces. Chairs are provided but there will be a lot of standing and moving around
Owners Anna Hosick-Kalahan & Jessica Schwab of
Skagit Woolen Works
are life-long fiber lovers. They have extensive experience in various fiber arts – spinning, knitting, weaving, felting, and more. Their business provides wool processing and retail products made from local wool.
*Please note that this event takes place OFF-SITE at 721 N 1st St, Suite B, Mount Vernon, WA 98273.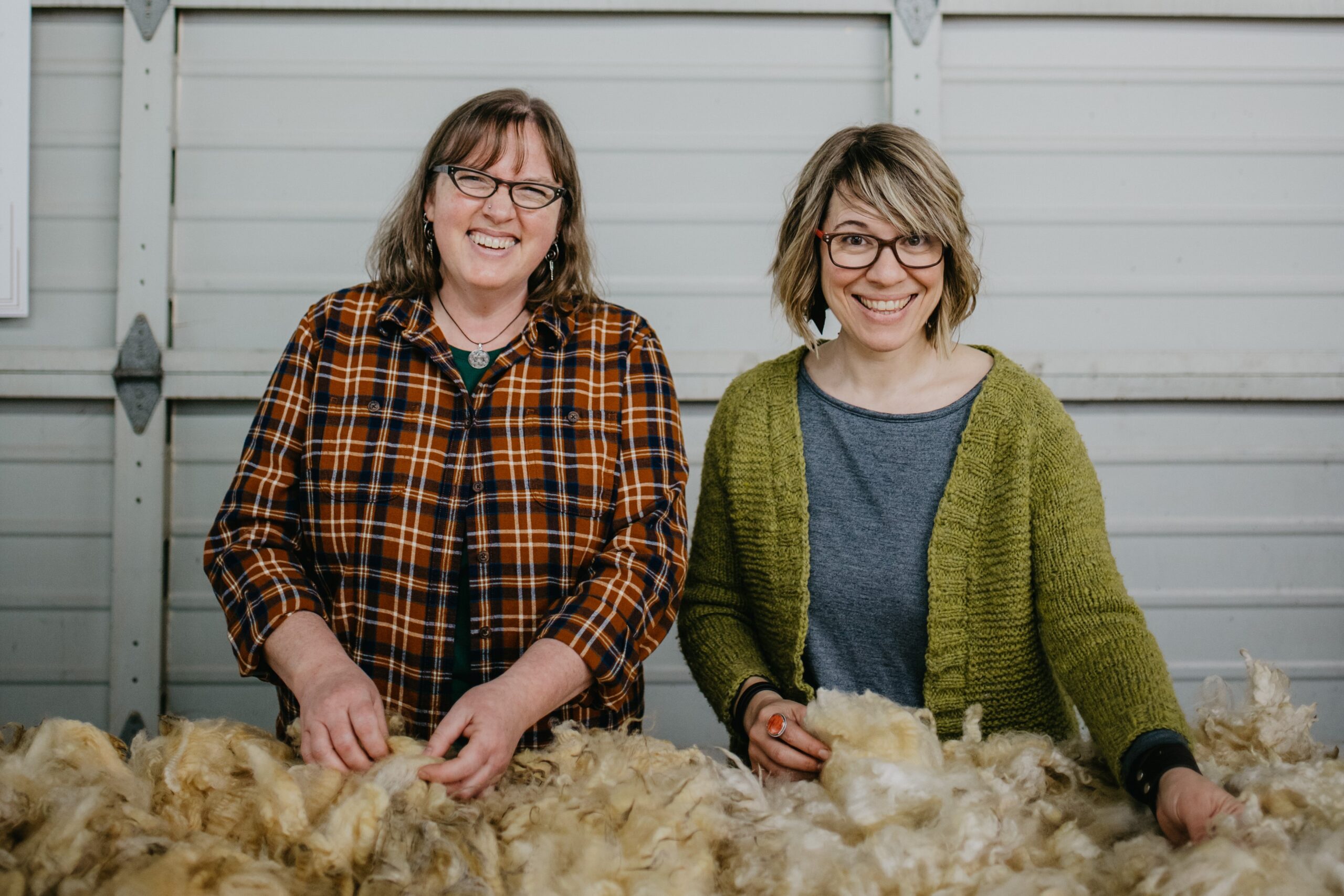 ---
Refunds will be offered for cancelled classes; refunds are not issued for no-shows. If you've registered for a class/event and cannot make it, call us at least 3 days in advance to arrange a credit or refund. By attending this events at Cloud Mountain, you are agreeing to our Events Code of Conduct and give consent for Cloud Mountain and affiliates to use photos or videos taken at the event in media content such as YouTube, Facebook, Instagram, social media and news outlets, and websites.