Sat, August 06 | 10:00am - 2:00pm
Are you interested in learning about the grafting process? Want custom fruit tree propagation? Then come to our Grafting & Summer Chip Budding Seminar on Saturday, August 6th from 10am – 2pm.
We'll have professionals to graft what you want to take home with you, pending availability. You'll be able to learn all about the grafting process and the many options for summer and dormant grafting at home. Staff will lead a farm tour, so you can learn about different and unique varieties of tree fruit, explore our greenhouse, and enjoy the beautiful surroundings. Cost is $20.
Registration is required and space is limited, so sign up now! Register
here
.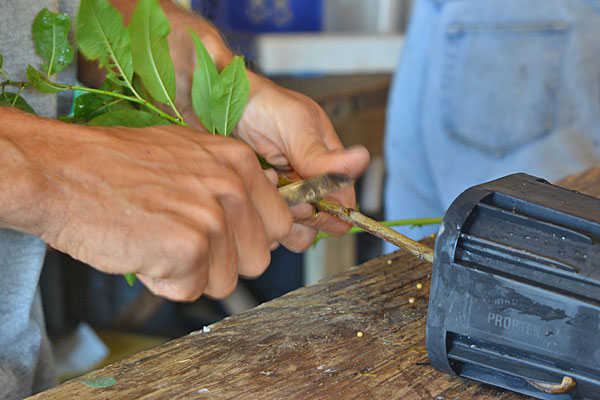 ---
Refunds will be offered for cancelled classes; refunds are not issued for no-shows. If you've registered for a class/event and cannot make it, call us at least 3 days in advance to arrange a credit or refund. By attending this events at Cloud Mountain, you are agreeing to our Events Code of Conduct and give consent for Cloud Mountain and affiliates to use photos or videos taken at the event in media content such as YouTube, Facebook, Instagram, social media and news outlets, and websites.