Sat, April 22 | 10:30am - 12:30pm
Saturday April 22, 10:30am-12:30pm Limited to 20 per class, preregistration required. The workshop is mostly outside, so dress for the weather. Class repeats May 6.
Fruiting walls and espalier training styles use a trellis system, and typically produce more fruit per square foot than conventionally trained fruit trees, allowing you to maximize limited space. We will discuss apples, pears, cherries. The class will cover construction considerations, training and pruning.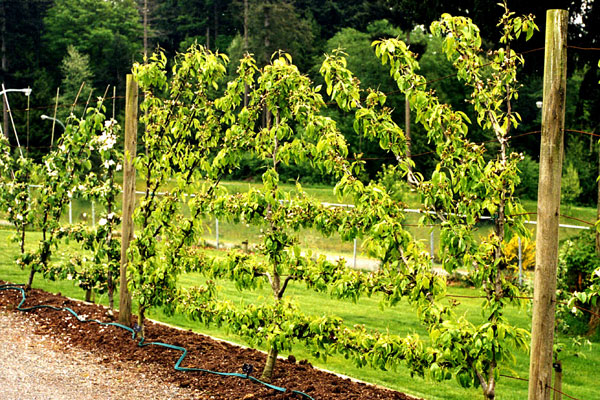 ---
Refunds will be offered for cancelled classes; refunds are not issued for no-shows. If you've registered for a class/event and cannot make it, call us at least 3 days in advance to arrange a credit or refund. By attending this events at Cloud Mountain, you are agreeing to our Events Code of Conduct and give consent for Cloud Mountain and affiliates to use photos or videos taken at the event in media content such as YouTube, Facebook, Instagram, social media and news outlets, and websites.