Date: 04/04/20    Time: 10:30am - 12:30pm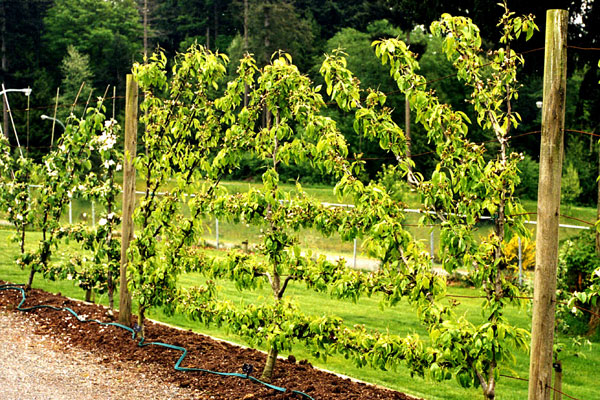 Fruiting Walls and Espalier training systems use a trellis system, and typically produce more fruit per square foot than conventionally trained fruit trees. We will cover various unique training systems for fruit trees that allow growers to maximize limited space while adding aesthetics to the garden. These training systems also make it easy to utilize disease-resistant varieties and insect nets that will allow for clean fruit at harvest. We will discuss apples, pears, cherries, plums, and peaches. The class will cover construction considerations, training, and which plants will succeed.
$15 per person. Registration recommended. Be prepared to be outside.