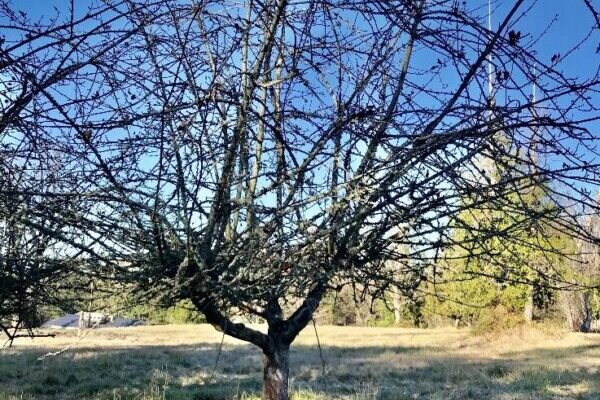 This workshop will be held in an old orchard of off central Smith Rd. in Bellingham. Address will be sent upon registration. The instructor for this workshop is Steve Gaber. Steve leads the Bellingham Parks Orchard Steward Team, managing the 80 fruit trees in Bellingham parks, including renovation pruning, grafting/planting of replacement heritage trees, annual maintenance pruning and organizing harvest. This class will introduce severe pruning principles to restore old and neglected fruit trees. Participants will learn basic fruit tree physiology and pruning theory to help to evaluate appropriate timing and cuts for different stages of neglected trees. Our instructor will explain considerations when looking at specific trees in the orchard and make some cuts to demonstrate what trees will looks like before and after pruning.
The workshop will be outside, and participants will be on their feet so please be dressed appropriately for the weather. Everyone will be required to sign a liability waiver on the day of the class.
---
Workshop refunds: refunds will be offered for cancelled classes; refunds are not issued for no-shows. If you've registered for a class and cannot make it to the class, call us at least 3 days in advance to arrange a credit or refund.
By attending this workshop you are agreeing to our Events Code of Conduct.