Sun, October 01, 11:00am - 2:00pm
Join soapmaker Em Blood as she guides you through tried and tested process of making cold-processed soap without additives, parabens, fragrances, artificial colorants, or freaky additions. Cold-processed soap is considered "true" soap, compared to manufactured liquid soaps, and this has been the traditional way of making (with lye) since the beginning. The class will cover safety, supplies, how to make a full set of soap, the post-pour process, how to cut, bevel and store soap until ready for use. After this class you should feel confident to go home, purchase supplies, and make your own. This class is suited for beginners, all abilities. Because of lye safety, anyone under 16 should be with a parent/guardian.
Em Blood is the owner/farmer behind
Sonder Farmstead
, a half-acre market garden and herbal apothecary on leased land at Cloud Mountain's Incubator farm. Sonder Farmstead is a half-acre vegetable garden and herbal apothecary. They grow organic produce and medicinal herbs for their local farmer's market, a small CSA, and their apothecary products- cold processed soap, herbal salves and face serums. Their passion lies in nourishing the land we grow on, using all organic practices and serving Their closest community. They are woman-owned and operated, growing for Whatcom County since 2021.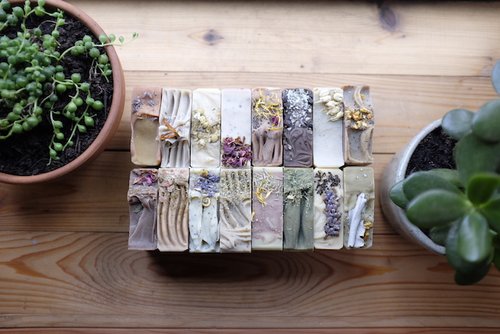 ---
This event is fully booked.
---