Sat, June 03 | 10:30am - 12:30pm
There are lots of mid-summer tasks to do in the vineyard and orchard. Summer pruning on fruit trees can save time and headaches during dormant season pruning. Learn how to thin fruit and prune your fruit trees and grape vines for best fruit quality.
 Limited to 20 per class, preregistration required. The workshop is mostly outside, so dress for the weather.
Please note, this workshop will take place outside of the classroom environment for up to 2 hours and involves walking 45 minutes or more and standing on uneven and unpaved ground. If you would like us to provide seating for you during this time outside, please let us know at least 24 hours in advance of the workshop. Wheelchairs, walkers, and other mobility aids are welcome but in some areas may be difficult (unpaved or grassy areas). Please get in touch with us directly if you have concerns or questions about your aid on the unpaved and uneven ground. Email us or call 360-966-5859.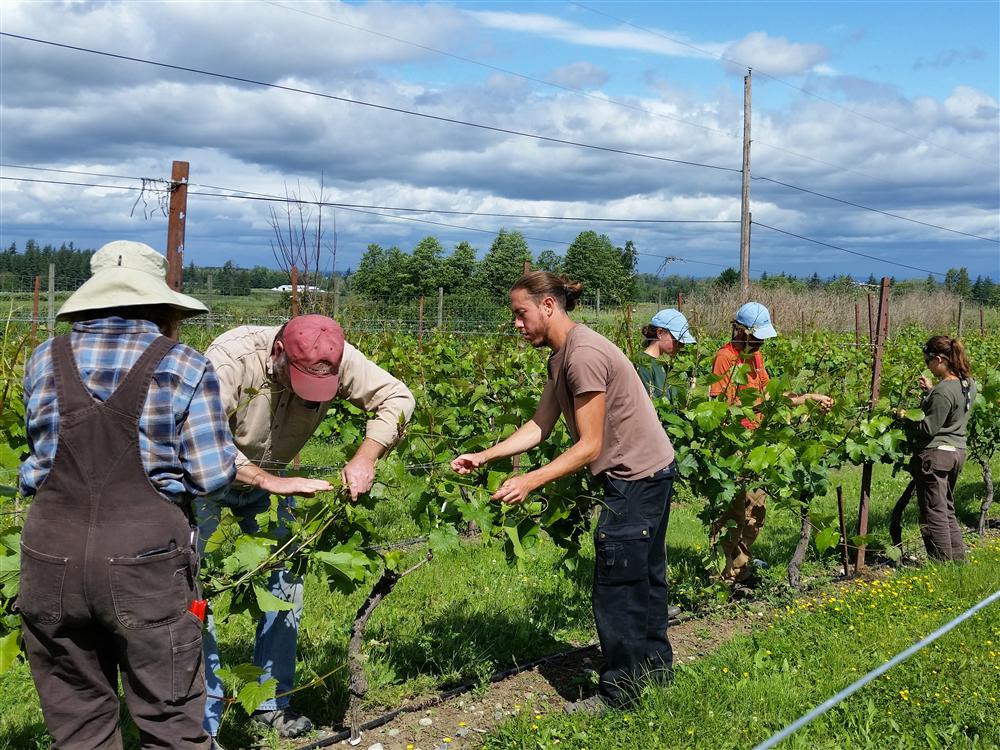 ---
Refunds will be offered for cancelled classes; refunds are not issued for no-shows. If you've registered for a class/event and cannot make it, call us at least 3 days in advance to arrange a credit or refund. By attending this events at Cloud Mountain, you are agreeing to our Events Code of Conduct and give consent for Cloud Mountain and affiliates to use photos or videos taken at the event in media content such as YouTube, Facebook, Instagram, social media and news outlets, and websites.