Sun, September 03 | 2:30pm - 5:00pm
Join Y. Dave Klawer of Alma Cider for an afternoon of cidermaking! You will learn about the fermentation process, what equipment you'll need to get started, and the best techniques to create delightful beverages at home. You'll leave class with a jug of your own creation to take home and enjoy. This course is geared towards beginner homebrewers, 21+ only please.
Y. Dave Klawer is an orchardist, maker of award-winning cider, and Certified Pommelier with the American Cider Association. He's passionate about sharing his fermentation knowledge and experience, and helping others plant more fruit trees locally.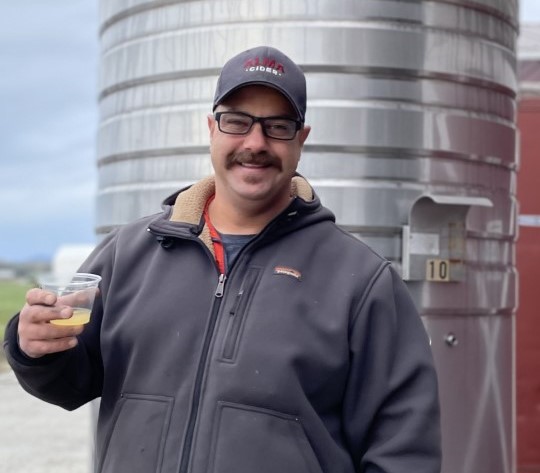 ---
Refunds will be offered for cancelled classes; refunds are not issued for no-shows. If you've registered for a class/event and cannot make it, call us at least 3 days in advance to arrange a credit or refund. By attending this events at Cloud Mountain, you are agreeing to our Events Code of Conduct and give consent for Cloud Mountain and affiliates to use photos or videos taken at the event in media content such as YouTube, Facebook, Instagram, social media and news outlets, and websites.