Sun, October 15 | 11:00am - 1:00pm
This introductory class will teach you how to make your dry flower wreath to bring home (all materials included). These wreaths are challenging to make as the material is delicate and the artistry is in the details. You'll learn how to properly attach a mixture of flowers from the farm to a small willow ring. Your finished wreath is yours to keep and will last for many years if placed in an indoor location out of direct sunlight. Take some botanical magic indoors with you before the return of winter!
Brackenshire Farm is a small flower, vegetable, and herb farm run by Rhiannon Le Fay and Alex Harris. Located in the South Fork Nooksack River Valley, Brackenshire Farm uses ecology-based, regenerative practices to produce fresh bouquets, dry flower wreaths, and high quality produce for their community. Rhiannon brings a decade of experience on vegetable and flower farms and plant nurseries to the farm.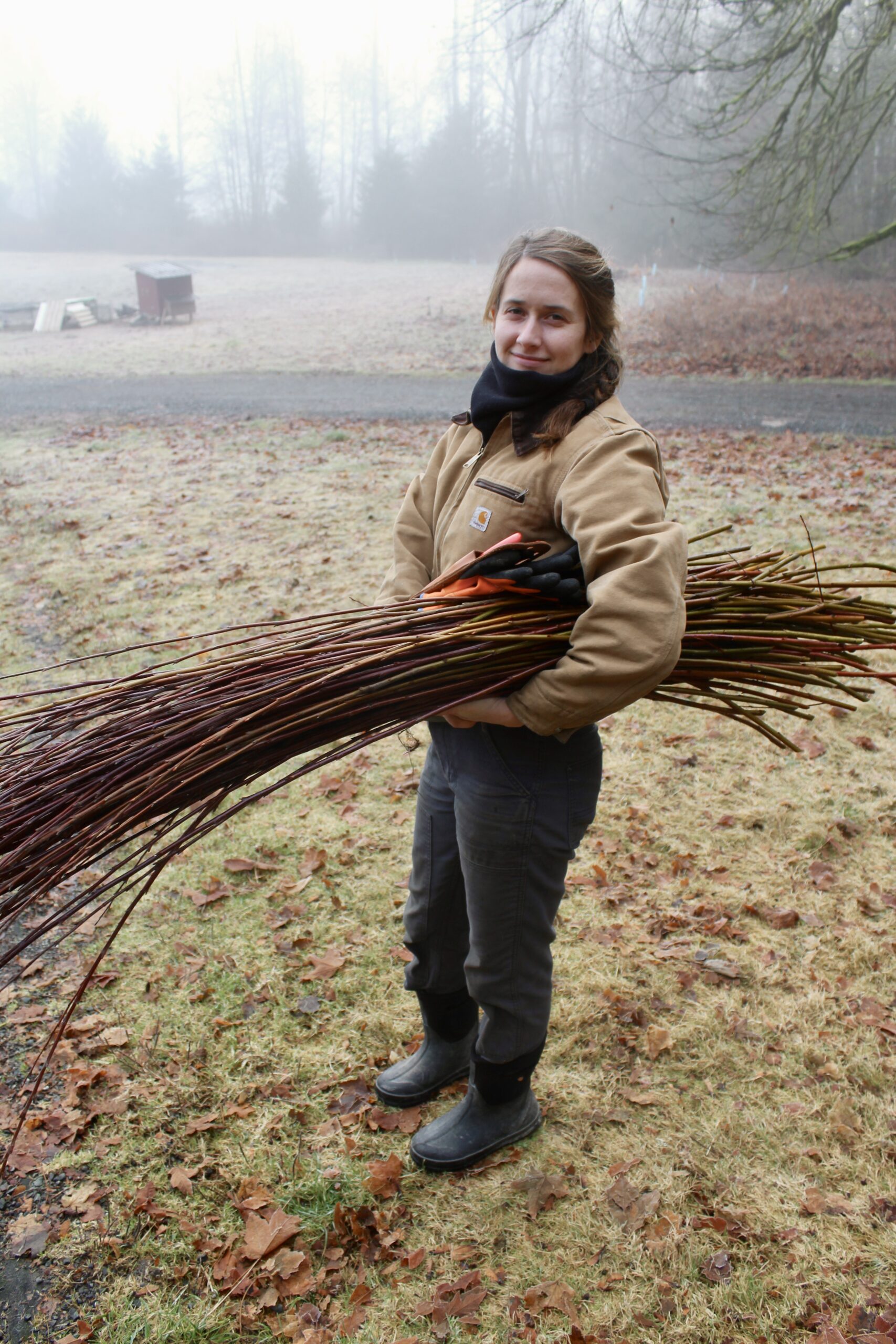 ---
Refunds will be offered for cancelled classes; refunds are not issued for no-shows. If you've registered for a class/event and cannot make it, call us at least 3 days in advance to arrange a credit or refund. By attending this events at Cloud Mountain, you are agreeing to our Events Code of Conduct and give consent for Cloud Mountain and affiliates to use photos or videos taken at the event in media content such as YouTube, Facebook, Instagram, social media and news outlets, and websites.