Sat, September 23, 2:00pm - 4:30pm
The benefits of fermented food and drink are vast – they cut down on waste, contain probiotics which can improve gut health, and create mouthwatering flavor! Join Miranda LeonJones to focus on two fermented beverage recipes you can make at home. We'll begin with basic kombucha care and feeding, and finish with wild fermented ginger beer, one of the more "finicky ferments". We will create (and taste!) as we go! Each attendee will leave with a kombucha SCOBY and ginger beer starter bug.
Owner of Bright & Sunny Ginger Beer, Miranda is a self-proclaimed fermentation geek who can't wait to share how delicious it is to make your own fermented drinks.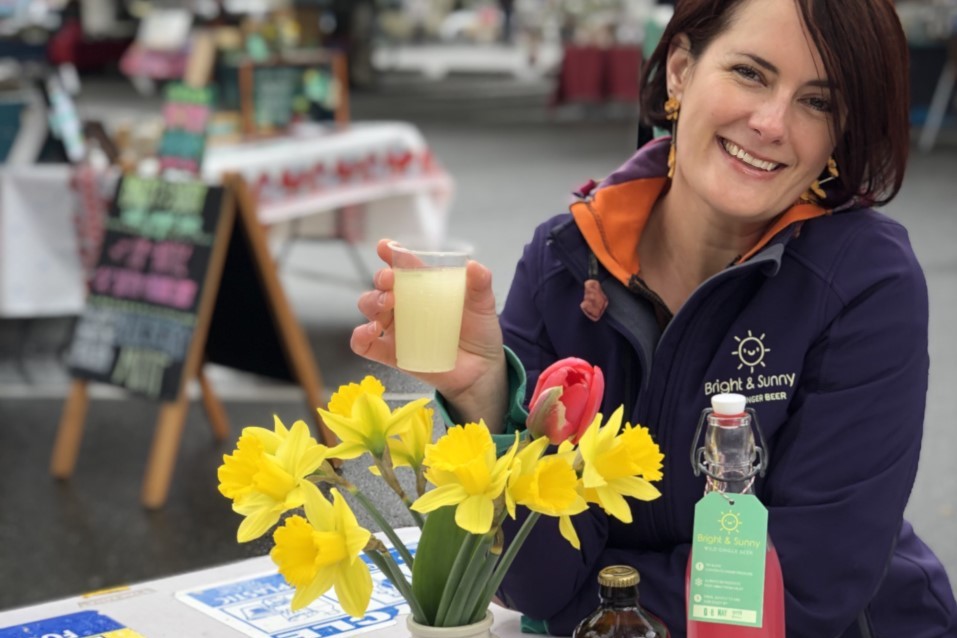 ---
This event is fully booked.
---