Date: 03/24/18    Time: 10:30am - 12:00pm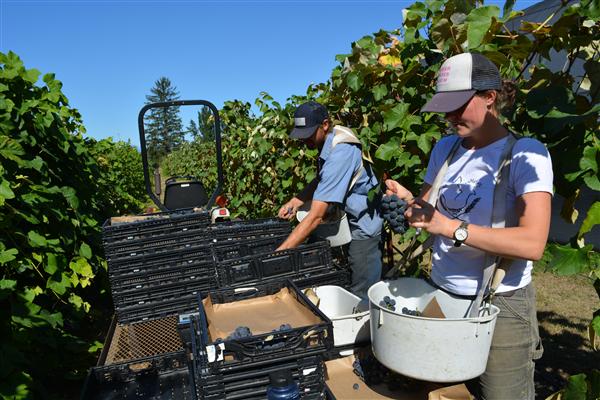 For the past few years, the Center has been trialing different training systems for table grapes and we are seeing very impressive results. Join us for this new workshop and learn how to grow table grapes successfully. You'll learn about trellis design, pruning and training, and about fertility and pest management methods. We'll also discuss varieties that work in our cool summer climate, including some new, just released varieties. Be prepared to be outside.
$10 per person or $8 each for 2 or more people registering together. Registration recommended.