Sun, August 27 | 1:00pm - 4:00pm
The first part of the class will cover the history of shibori and all the different designs one can achieve with various methods. The second part will be a hands-on activity where you will design and dye several items with homemade plant dye vats. In-season plants may include Indigo, Coreopsis, and Cosmos. Experiment with different design elements and create some stunning, practical items to take home!
Priscilla Watson, of
Grass Becomes a Wave
, farms on Whidbey Island. She specializes in cut flower production, plant medicine and dye crops.
Grass Becomes a Wave is a farm and studio aiming to discover and harness the healing power of plants through botanical skincare, medicine, dye crops and floral projects.
Priscilla
recently moved to Whidbey Island to begin a slower, more intentional chapter of her life. She meditated on what the Earth was asking her, and felt a very heavy feeling of responsibility, a calling to steward this land just as her ancestors had done so many years ago. This project is a dedication to them. She strives to remember, to witness, to honor and to heal her relationship to the land as a Black descendant of farmers. 
Instagram: grassbecomesawave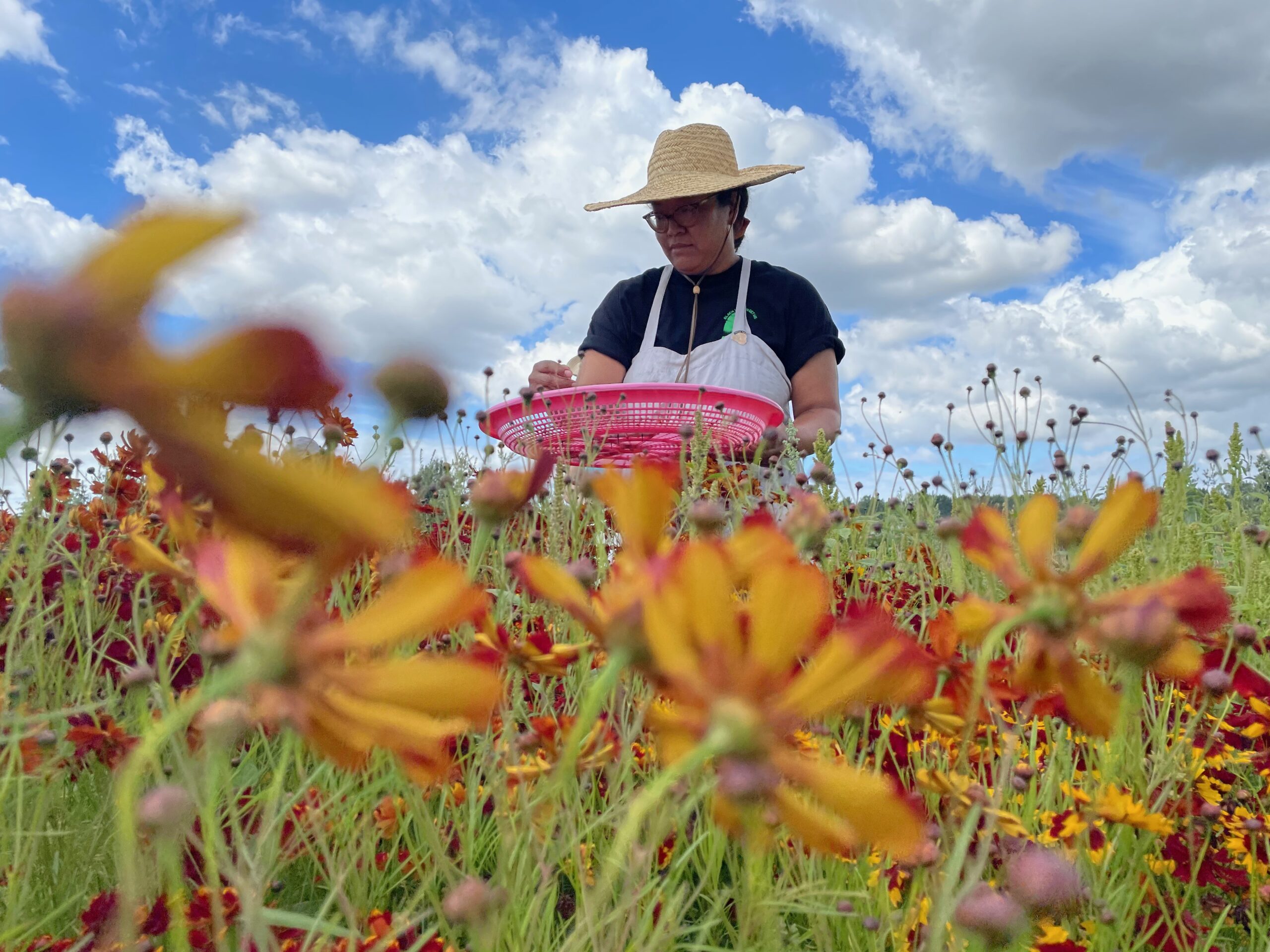 ---
Refunds will be offered for cancelled classes; refunds are not issued for no-shows. If you've registered for a class/event and cannot make it, call us at least 3 days in advance to arrange a credit or refund. By attending this events at Cloud Mountain, you are agreeing to our Events Code of Conduct and give consent for Cloud Mountain and affiliates to use photos or videos taken at the event in media content such as YouTube, Facebook, Instagram, social media and news outlets, and websites.