Sat, May 27 | 10:00am - 12:00pm
This is a 2-hour class all about practical herbal medicine in the form of tinctures. The main focus is on alcohol-based tinctures, but we will touch on vinegar, glycerin, and honey tinctures as well. You will learn the how, why, and when of taking tinctures, and you will make a tincture you can take home with you! This class is suited for beginners and intermediate herbalists. Ages 21 and up, or 15 and up with an adult.
Sonia Wollin is a community herbalist, certified wellness consultant, wildcrafter, and teacher. You can find her at
Living Earth Herbs
, where she's helped people with a wide variety of health and wellness concerns since 2011.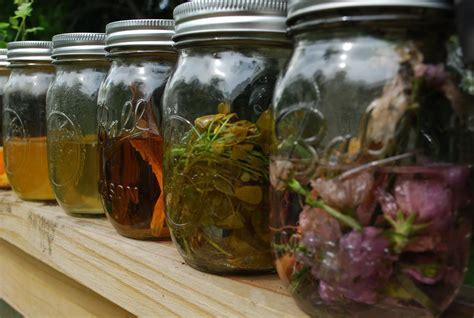 ---
Refunds will be offered for cancelled classes; refunds are not issued for no-shows. If you've registered for a class/event and cannot make it, call us at least 3 days in advance to arrange a credit or refund. By attending this events at Cloud Mountain, you are agreeing to our Events Code of Conduct and give consent for Cloud Mountain and affiliates to use photos or videos taken at the event in media content such as YouTube, Facebook, Instagram, social media and news outlets, and websites.