Sun, July 09 | 10:00am - 4:00pm
Baskets are a time honored tradition that inspire people to meld with the natural world around them. Willow is a coppicing tree that can be harvested every year and still provides the following year. In this workshop you will learn how to make a beautiful, functional stake and strand willow basket with locally and US-grown basketry willows.
Shannon Robertson began making baskets in 2011. She appreciates all mediums of basketry but loves willow the most for its sturdiness and functionality. She is currently propagating pest-resistant varieties for her supply and is passionate about inspiring others to make baskets and grow willows of their own through her business,
Whatcom Willow Works
.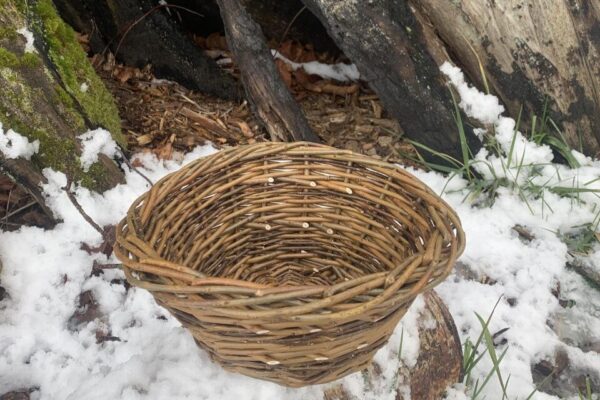 ---
Refunds will be offered for cancelled classes; refunds are not issued for no-shows. If you've registered for a class/event and cannot make it, call us at least 3 days in advance to arrange a credit or refund. By attending this events at Cloud Mountain, you are agreeing to our Events Code of Conduct and give consent for Cloud Mountain and affiliates to use photos or videos taken at the event in media content such as YouTube, Facebook, Instagram, social media and news outlets, and websites.