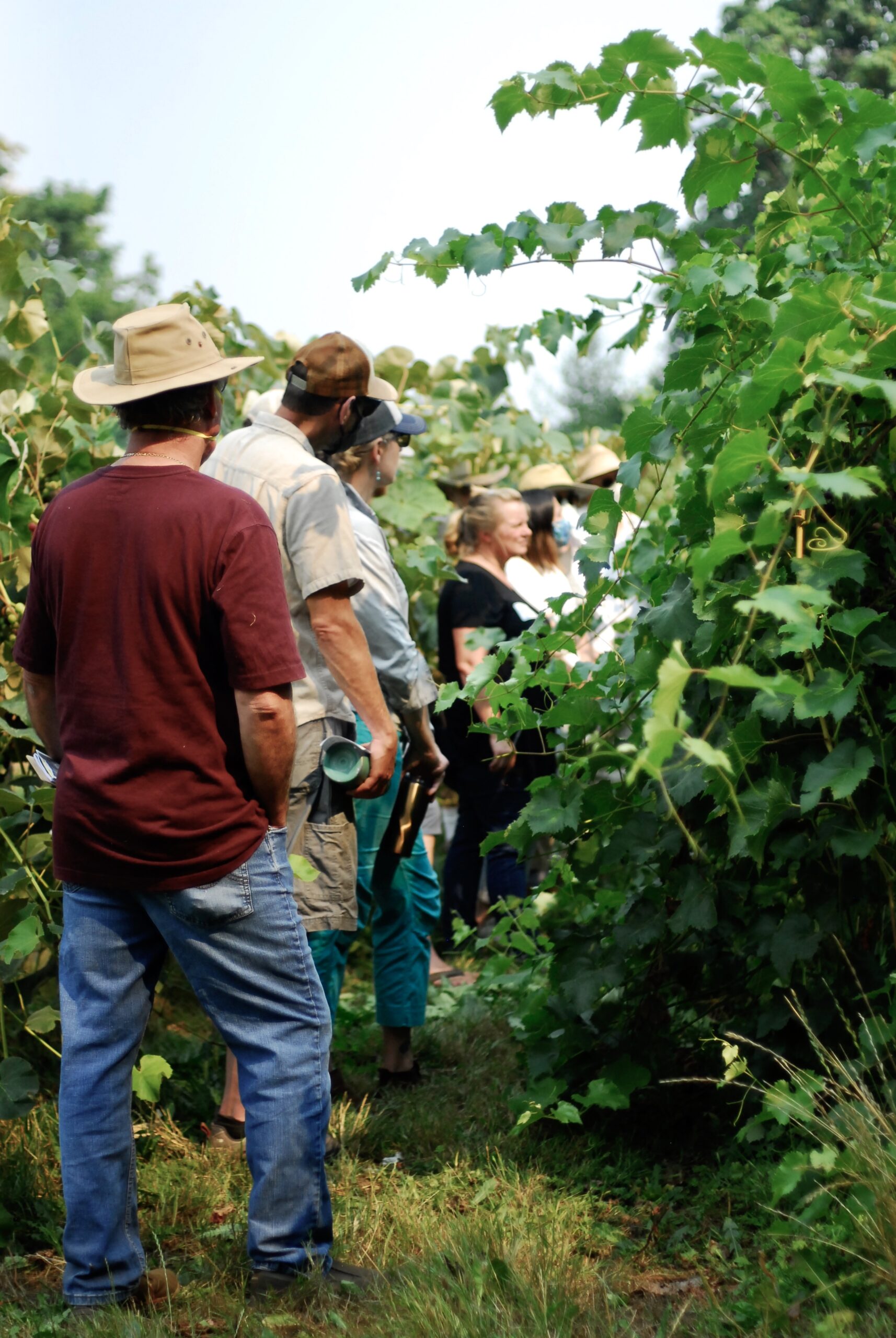 Cloud Mountain Farm Center, a nonprofit farm and education center in Everson WA, is excited to share that they will be hosting a Field Day on Sunday, June 4th to explore what's on the horizon for organic management across orchards and vineyards, as well as what it might take to build an organic fruit market west of the Cascades.
Cloud Mountain has a rich history of educational events; the farm is known throughout the region for its staff's deep knowledge of perennial plantings. They've shared this information through their beloved workshop series, and are now expanding their offerings to incorporate the expertise of other local fruit experts and those who are on the cutting edge of orchard and vineyard management. 
Field Days are a chance for regional experts, farmers, processors, and local growers to come together to learn about a wide variety of topics pertaining to orchard and vineyard management. Cloud Mountain's June Field Day will feature a panel of grower/producer experts, including Ezra Ranz of Bow Hill Blueberries, Maia Binhammer of Cloud Mountain Farm Center, Stephanie Barmann & Jesse Nickerson of Barmann Cellars, and Griffin Berger of Sauk Farm. 
This event will also feature Corina Cheever of Whatcom Conservation District, who will share about water management considerations for perennial systems, a topic with deep relevance for growers in this climate. Carrie Brausiek of Agroforestry Northwest will speak on multifunctional riparian restoration using agroforestry techniques, and how buffers can be designed and managed for both riparian ecological benefits and for harvestable crops. 
Field Day will include a demonstration from Whatcom Conservation District and Kulshan Carbon Trust on using orchard biomass to produce and utilize biochar as a carbon sequestration and fertility tool. 
"Field Day is a great opportunity for growers to connect with each other as well as learn about best practices and techniques for orchard and vineyard management," says Elizabeth Hayes, Farm Director.