On a beautiful sunny evening in late August, forty people at Cloud Mountain Farm Center gathered in the orchards to taste the bounty of a Pacific Northwest summer. Folks of all ages clustered on picnic blankets and around picnic tables, sampling peaches, plums, and early-season apples. They took notes with diligent attention, rating each fruit on appearance, flavor, and texture.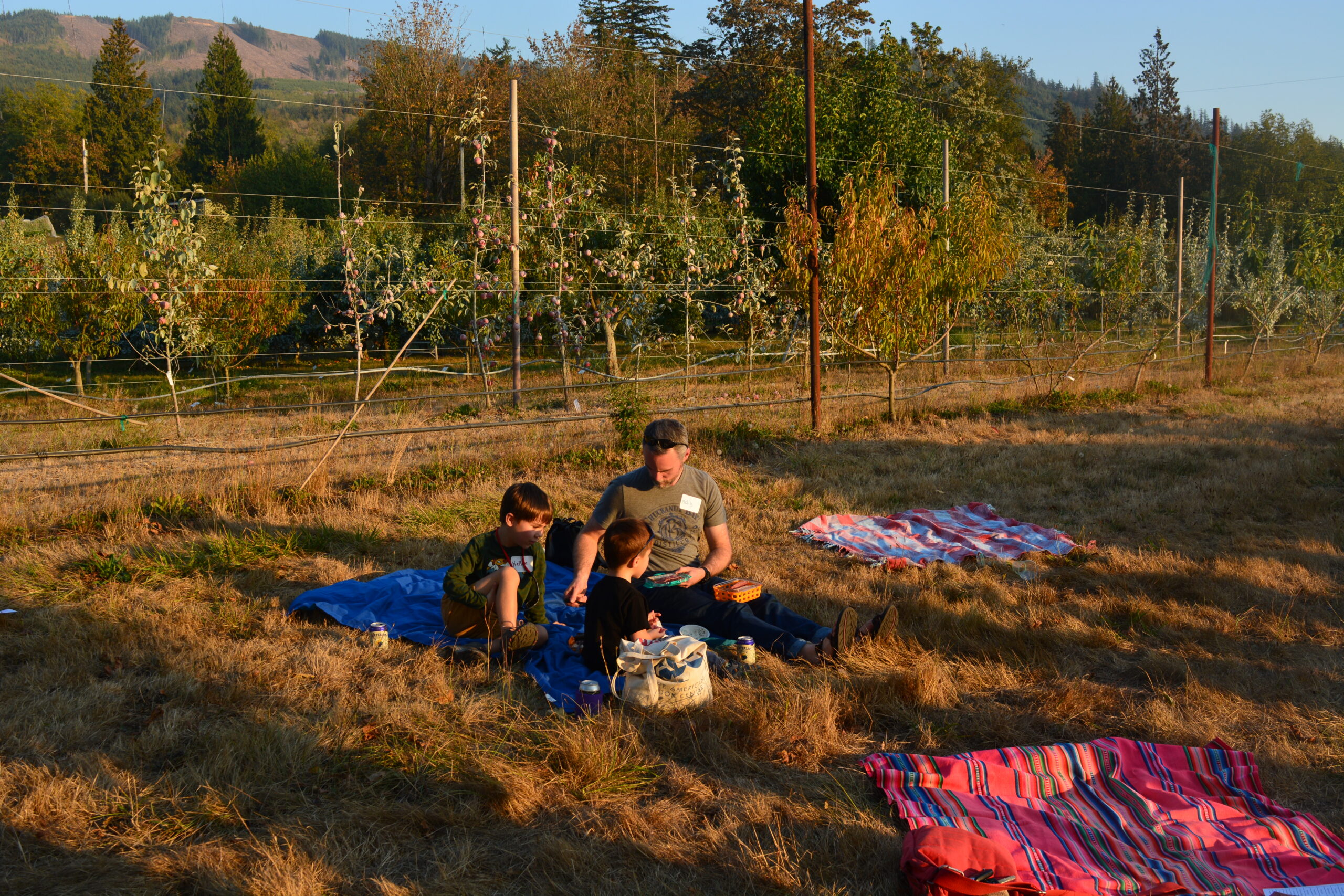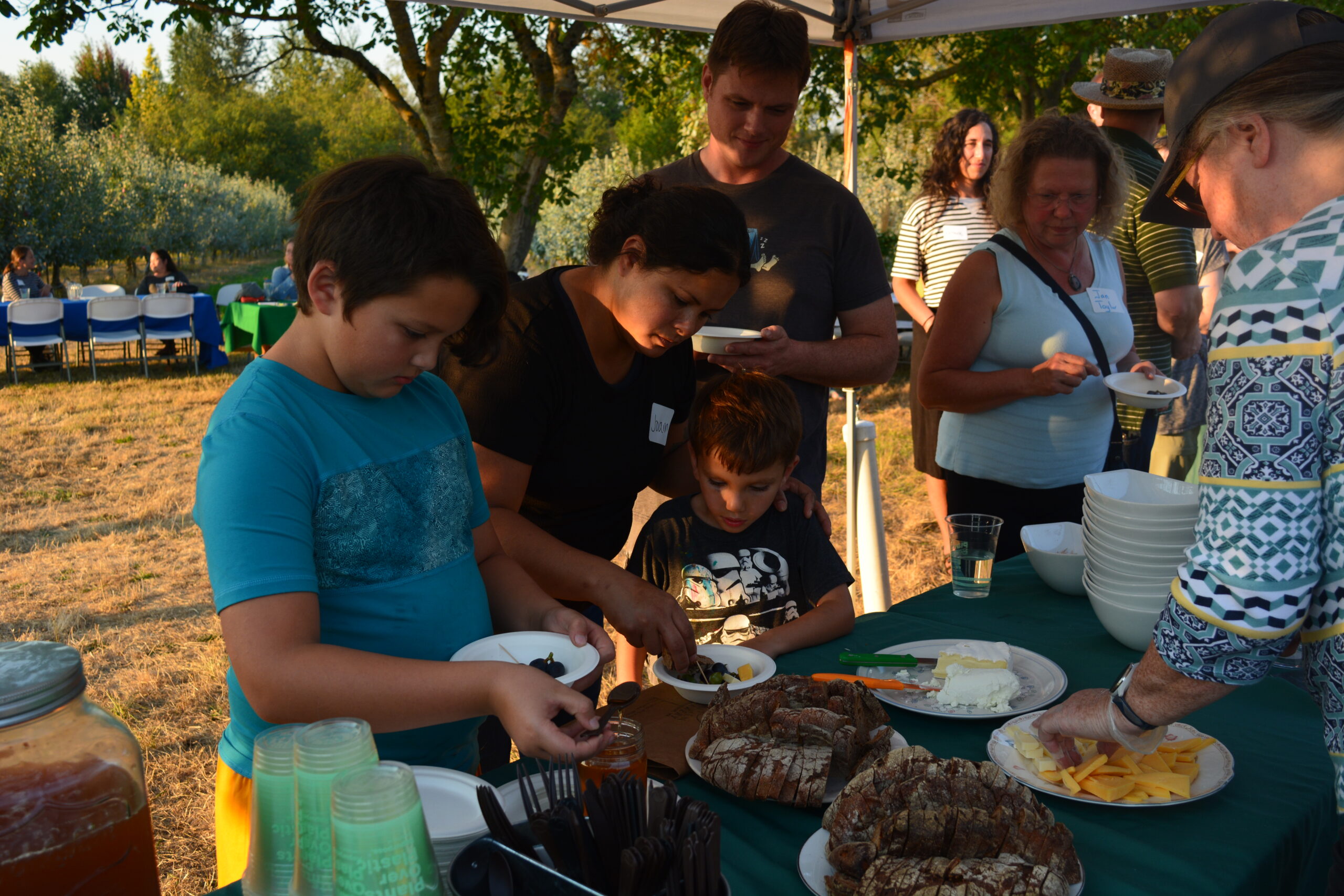 Why try so many varieties of fruit – up to 15 in this case? Well, sheer culinary joy, for one. There's nothing quite like tasting a plum on the land where it grew. And tasting it alongside Beeworks honey, Raven Bread made with Cloud Mountain apples and cider, and an assortment of local cheeses? Even better. 
We envisioned these tasting events as a chance to experience the depth of flavor that our fruit imparts. We also hoped that they would bring folks from all different walks of life out to the farm, learning where food comes from and breaking bread (and apples) with old and new community.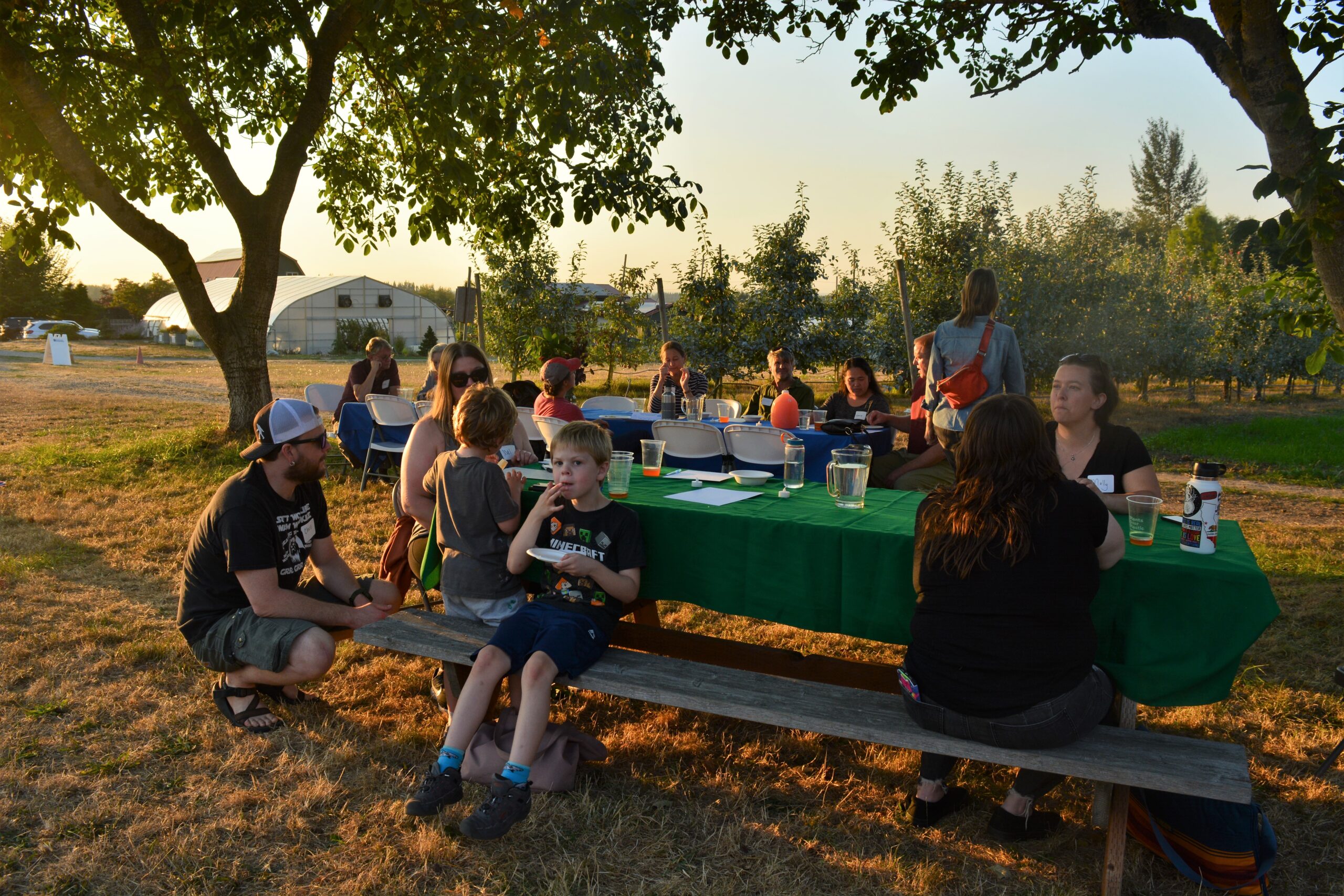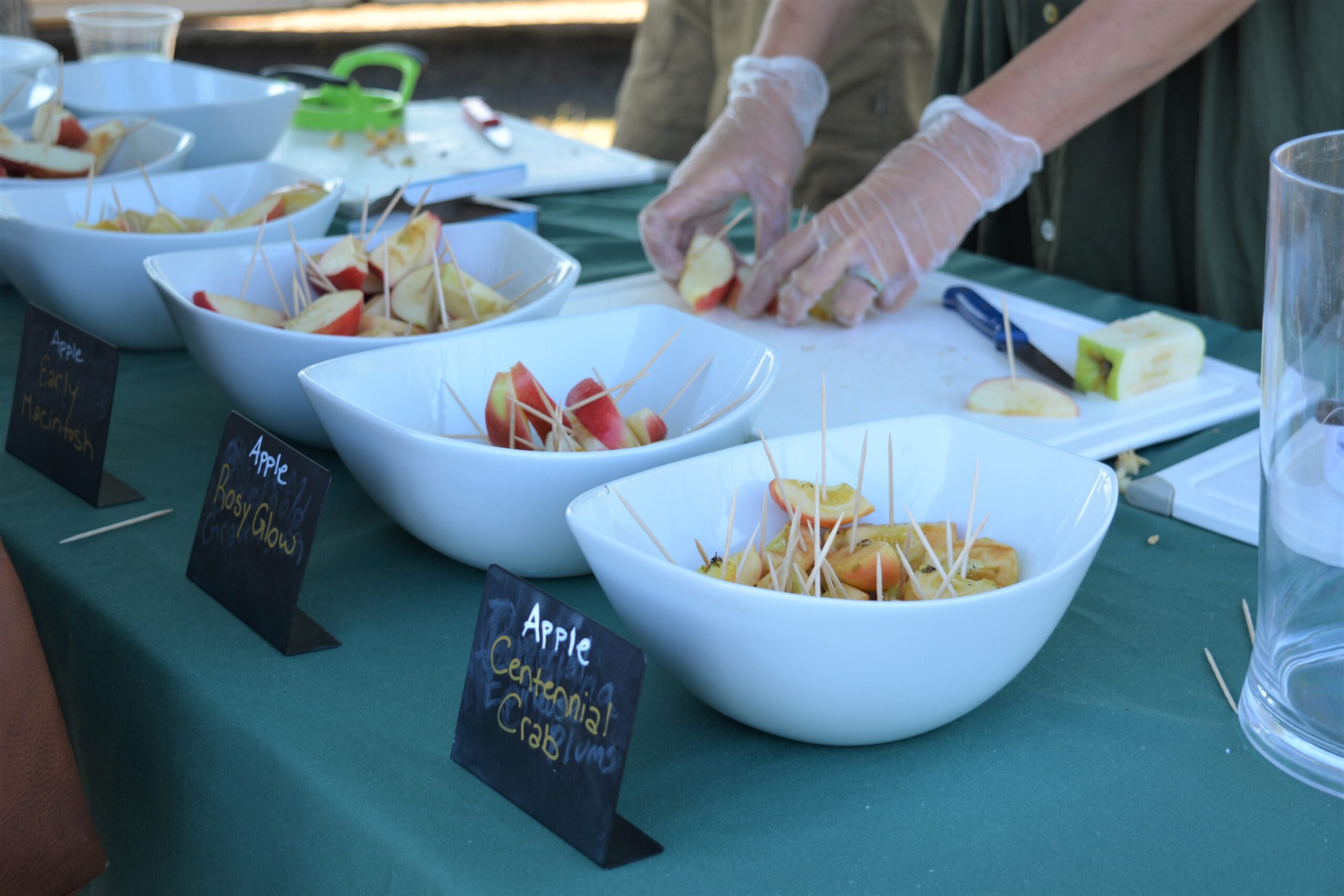 For over three decades, Cloud Mountain has been home to incredible diversity in our orchards and vineyards—we have grown our farm through the selection of hundreds of common and uncommon tree fruits, berries, grapes, and small fruit. Since we began the process of transitioning our farm to certified organic production in 2020, that selection has become even more intentional—we are focusing not only on what is flavorful, interesting, and unique, but what is reliable and productive under organic management, and what varieties show promise for other regional small and mid-size farms as well as backyard growers.
Our tasting events are a part of that variety selection – we get sensory tasting notes from folks of all ages (kid approval is critical!) and talk to families about what they look for in the produce department. We learn more about where folks shop and what their priorities are when choosing between local, organic, familiar, etc. options. This feedback is extremely helpful when we talk to other growers about what customers are looking for. Paired with our own sales and production data, as well as conversations with key buyers like Puget Sound Food Hub and the Community Food Co-Op, it starts building a specific and compelling case for local sustainable fruit production.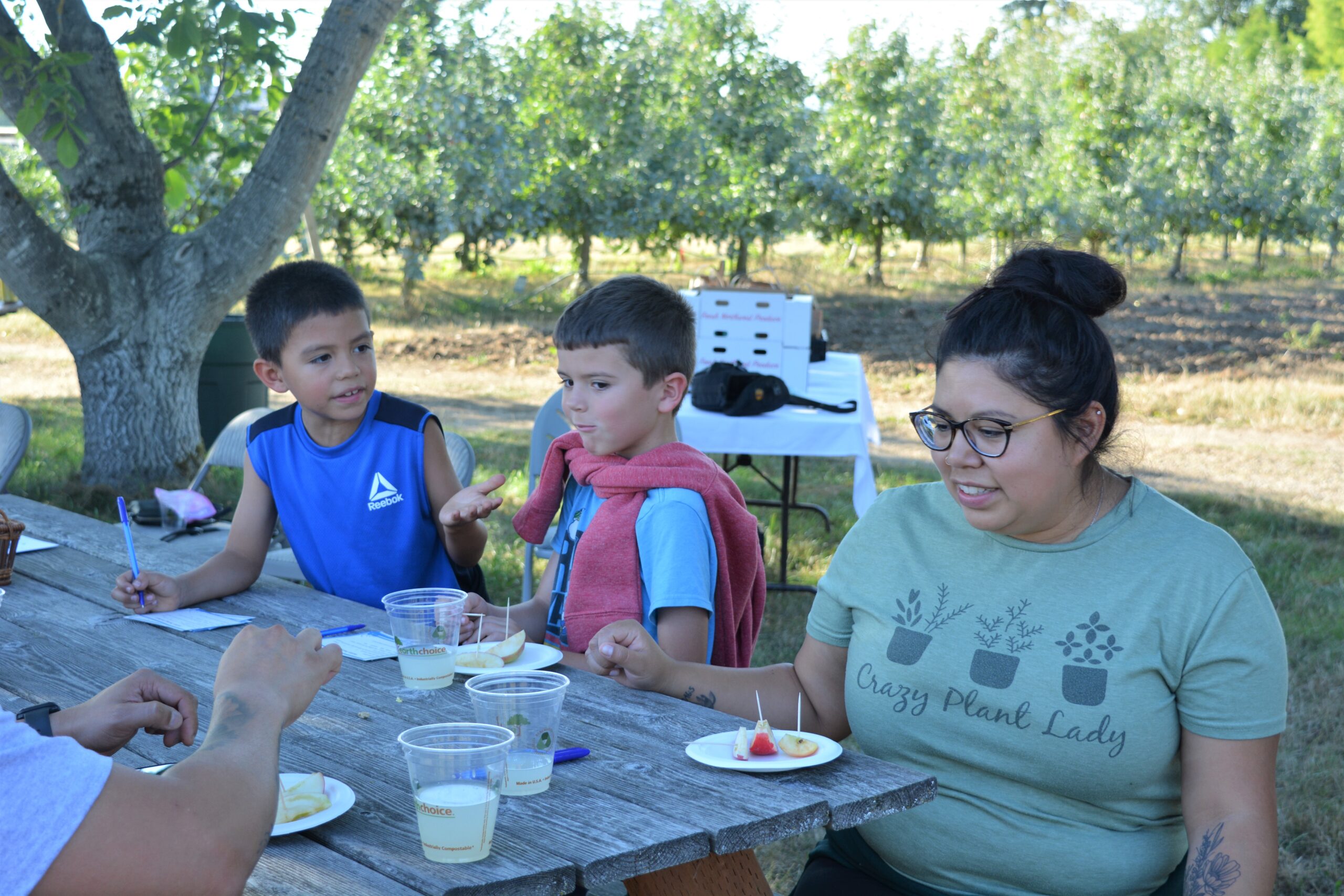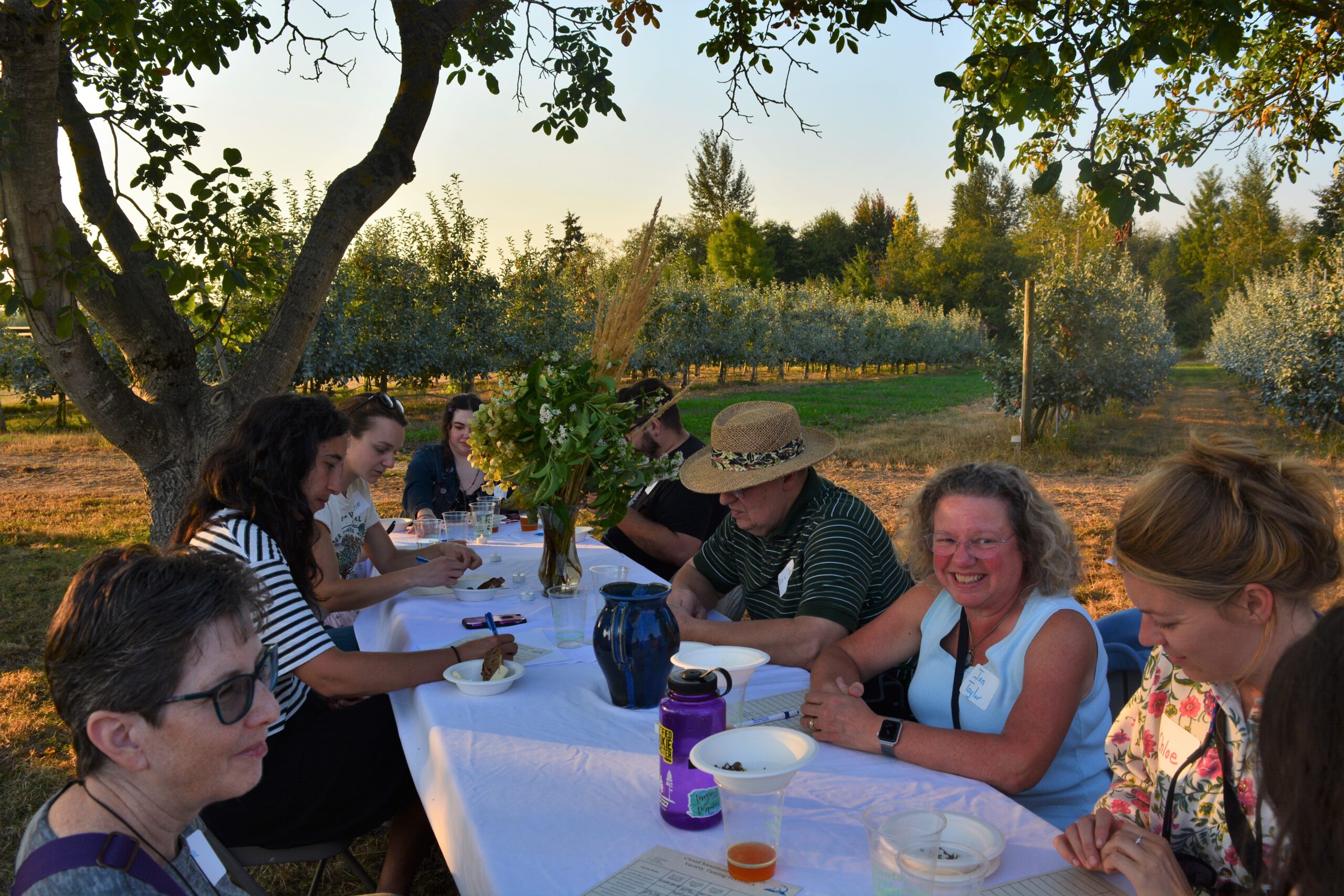 We keep the events small enough so that staff can really talk to everyone. It's been so helpful and refreshing in comparison to our pre-Covid Fall Fruit Festival – these are both educational and community events. Our community has such a love of local agriculture and seasonal eating, and we want to expand that to include unique and familiar fruit that's grown close to home. 
We take a lot of inspiration from the re-localizing grain movement, as well as the work of the Culinary Breeding Network. These incredible grassroots, farmer- and plant breeder-driven campaigns have done so much for on-farm innovation, regional food security, and creativity and joy in the local food arena. It's also probably the most rewarding part of Cloud Mountain. We love being able to welcome folks out to enjoy the land, share incredible food, show kids where food comes from and what is possible in their own backyards, and talk to neighbors they might otherwise never know.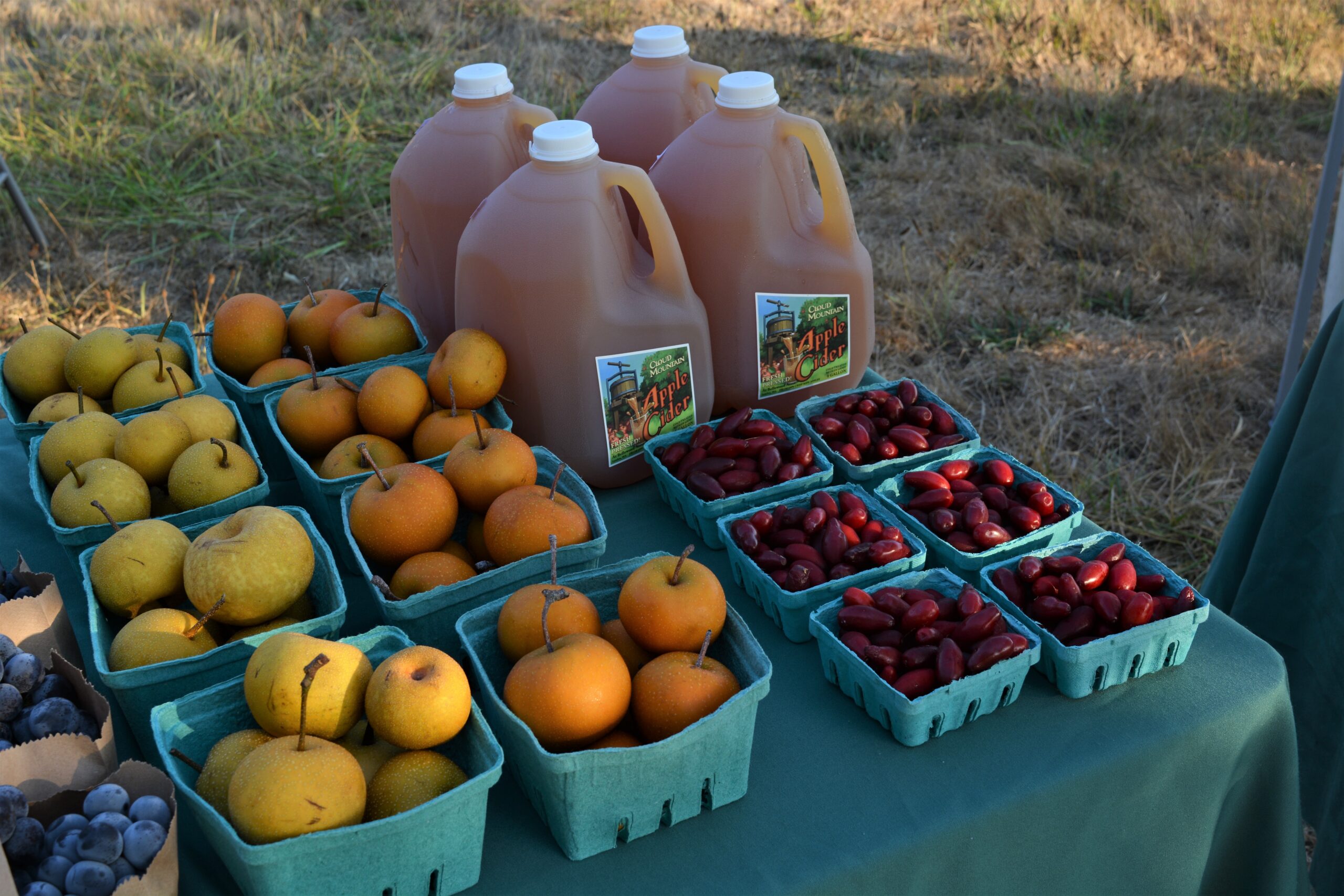 These events are just fun, and we are looking forward to refining and expanding them this coming year.