Welcome to George's Corner, where Cloud Mountain's very own George Kaas will share insider tips from the nursery to get you ready for gardening. George is our nursery retail assistant, and has a long career of working with people and plants.
George worked in construction and taught at Bellingham Technical College and finished a Masters in Ag Production focused on soils and plant pathology from Cal-Poly, San Luis Obispo. He also wrote a gardening column in the Bellingham Herald for a couple of decades and retired from teaching Agriculture and Science at Blaine High School – and he chooses to work with us in his retirement!
We're honored to have his expertise and passion on our team. And now, in George's own words…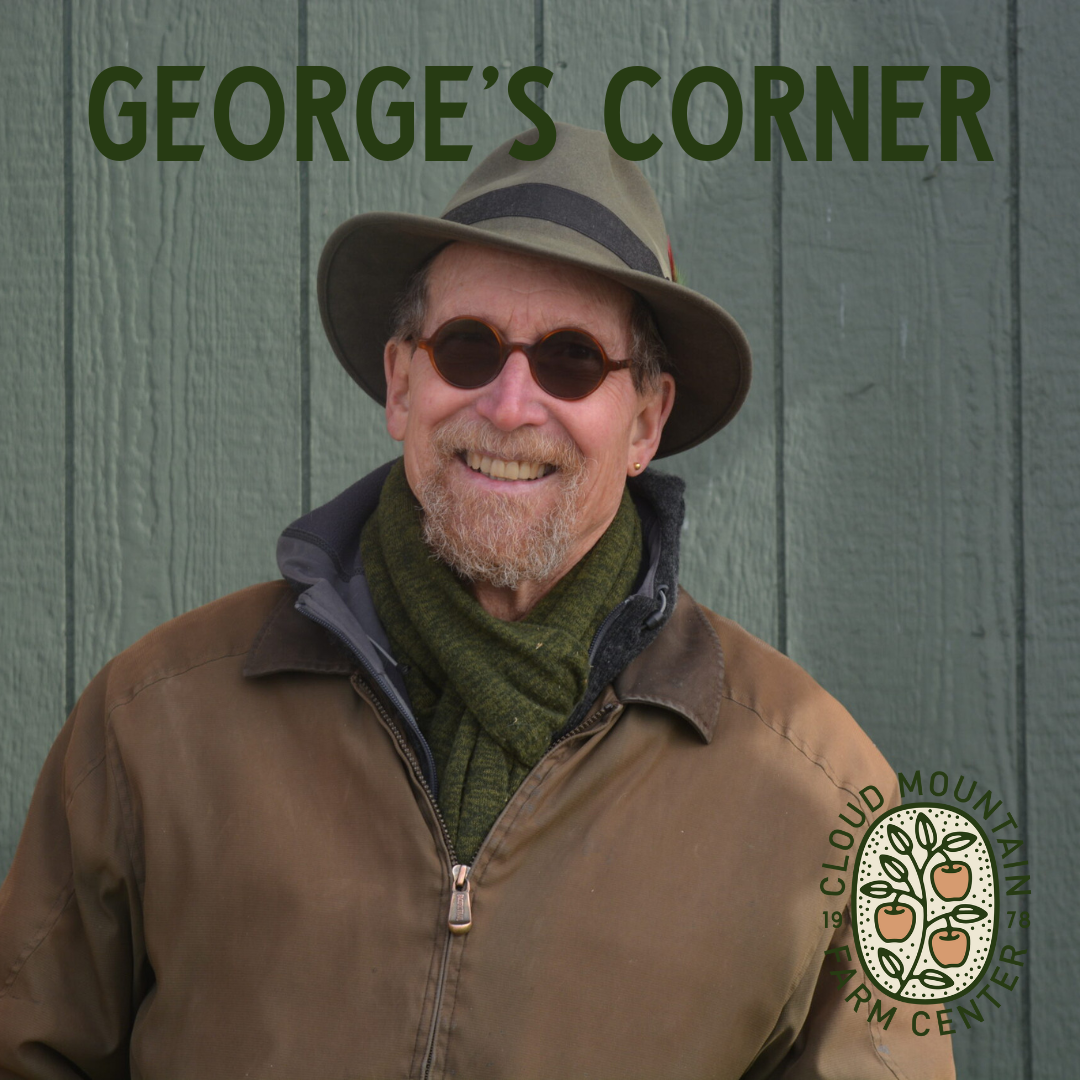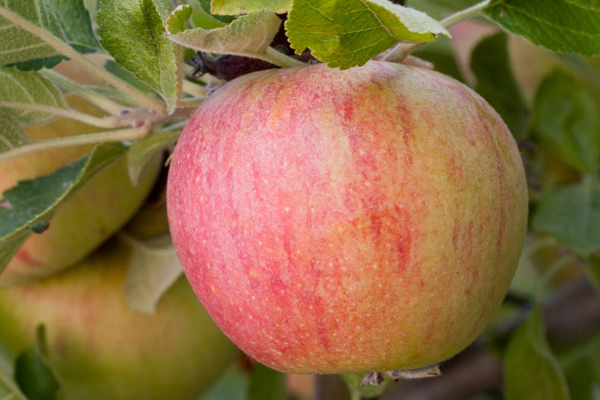 "Ask anyone on the Nursery team what their favorite apple or pear variety is and you are likely to receive 12 different answers (and there are only 6 of us…)! There are wonderful varieties of fruit trees adapted to our growing conditions in this area that we grow and stock, but since I have apples and pears on my mind, the questions we think you should answer is what kind of apple or pear are you interested in.
We have early, mid and late season bearing trees on a variety of rootstocks. Refer to the catalog or
website
for plenty of information about all our apple and pear selections with pollination guides.  Besides the tried and true varieties, check out
Red Alkmene
and
Zestar!
for a couple of early apples that are crisp and tart.
Belmac
and
Crimson Topaz
are a couple of mid-season selections that are great all-around apples that store very well and are quite disease resistant. Bare-root planting season is in full swing!  Come on out to the nursery and we will guide you through all your questions!
It's Workshop season at Cloud Mountain Farm Center!  Check the catalog and website for all the classes with more being added!  This Saturday February 18th features Growing Apples and Pears. If you miss it there is another chance for this class on the 18th of March. These classes are a great opportunity to learn how to be successful with raising fruit at your site or hone your skills as an experienced grower."