Do you ever dream about a career in farming?
Cloud Mountain Farm Center is accepting applications for our 2018 internship program. The internship is a dynamic farmer training program that uses hands on experience and classroom learning to provide beginning farmers with the knowledge and resources to jump start their career in farming. Our goal is to prepare people to start their own successful farm business, become key employees on a farm, or work in the agriculture sector in some capacity. 2018 will be the sixth year of the program; we have already graduated over forty interns. Interns spend four work days per week as an employee of Cloud Mountain Farm Center, helping to produce nursery and food crops. One day each week interns meet for classes, hands-on workshops, guest speakers and field trips which provide a survey of agriculture in Northwest Washington.
What will you learn?
The program curriculum seeks to supplement an intern's on-farm experience by exposing them to a broad range of farms in scale, crops, markets, and locations. A variety of experts working in fields related to agriculture are invited to teach a number of workshops. The curriculum focuses on these basic areas:
Soils and Fertility
Crop Production
Plant Propagation and Nursery Management
Pest and Disease Management
Economic Viability and Marketing
Food Systems: Social and Environmental
Who are we looking for?
People who want to be a key employee on a farm or in an agriculture business
People who are interested in working in or learning about the Pacific Northwest regional food system
People who have some experience in agriculture
People who have the desire to and the capacity to be successful in starting a small farm and/or nursery business in the near future
When is the program?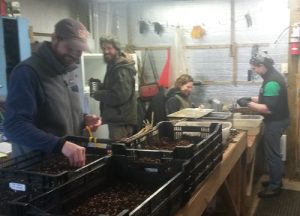 The program starts February 12, 2018 and ends the last week in October 2018. We expect participants to be present and engaged for the duration of the program. Additional readings and resources will be assigned for interns to be prepared for education days.
Does the internship cost anything?
Interns are paid for 32 hours a week at Washington minimum wage. One day of the week they attend educational workshops. Tuition for the 9-month curriculum is $4500. We do have limited partial tuition fee waivers available. Once applicants are accepted into the program, they have the opportunity to apply for those. Education tuition can be paid incrementally upon request. We do not want finances to be a barrier to participation in the program.
How do you apply?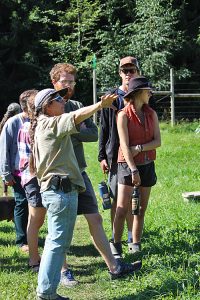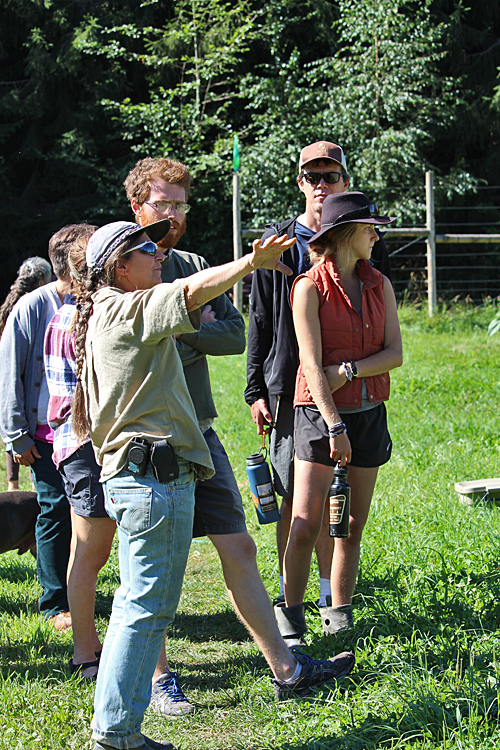 We are accepting applications NOW so the sooner you are able to apply, the better. To apply please send the following materials to Annah@cloudmountainfarmcenter.org:
Current Resume
3 Professional References with Contact Information
Answers to the following questions in 300 words or less for each question:
Please describe your previous experience, if any, in farming or gardening?
This is a rigorous program with high expectations of active participation and engagement. Explain how this training fits into your future plans.
How do you envision your career after this internship?
What are 3 outcomes you are hoping to get out of this program?
The nature of farming and gardening is physically demanding and our educational setting requires personal motivation and self-discipline. Given this context, please tell us how you imagine staying motivated for the full 9-month program?
Need more information?
For a full program description or any other questions, send an email to Annah@cloudmountainfarmcenter.org. We look forward to hearing from you!