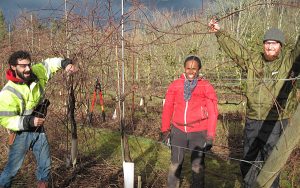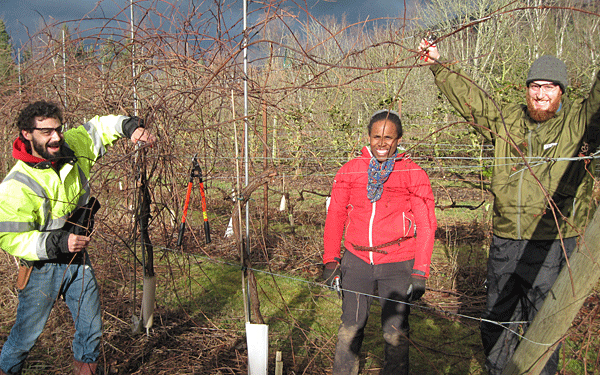 Our 2014 interns have arrived, and we're already through the first two weeks of the thirty-five exciting weeks of education!  The interns engage in one full day of education each week while doing correlating work on the farm the other four days. In these first few weeks we have been busy introducing overviews of some of the areas of the farm which make our internship unique, namely the vineyards, fruit orchards and plant nursery while also establishing common understanding concerning the foundations of growing crops.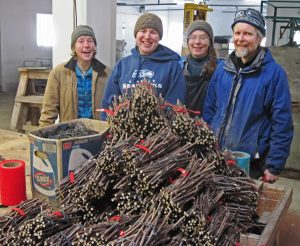 This week we attended the Soil Quality Network at the WSU research station in Mt. Vernon.  Interns heard a great range of engaging presentations all on subjects related to soil health. Favorites included Mark Mazzola talking about the use of brassica seed meal successfully replacing conventional fumigation for apple re-plant disease, Doug Collins' great descriptions of the mouths of nematodes and the digestive tracts of earthworms, Chris Benedict's farmer panel on the use of cover crops in different scales of operation, and some great hands-on presentations about the values of healthy soils and how to assess them simply by digging a hole and tossing some dirt around.
Now that we're rolling we're beginning to talk about what projects this year's farm team are going to be expanding on from years past.  The team is getting excited about what new experiments the 2014 class might initiate—all while keeping up on daily readings, visiting neighbor farms, keeping up on all the work to do here and absorbing every precious drop of interesting information along the way!