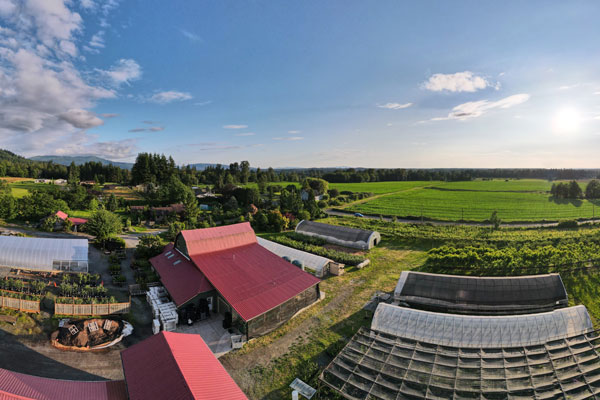 Cloud Mountain Farm Center is an agricultural and horticultural non-profit located on 20 acres at the foot of Sumas Mountain. Our orchards and vineyards encompass about 4 acres of production and research, and our retail nursery specializes in regionally adapted fruit and ornamental varieties to inspire growers at all scales. Our organic farm produce and nursery sales support our regional food system work as a whole, including our incubator farm at Lawrence Rd., our agricultural education pilot program, infrastructure and aggregation facilities and partnerships, and our exceptional workshops.

You may have stopped by our nursery once or twice before. Perhaps it's an annual tradition, or maybe you've never been out here – in which case, please stop by! Our nursery has the best selection of fruit trees in the maritime Northwest. All of our plants, including ornamentals, native plants, and fruit trees and shrubs are selected for their drought resistance, ecosystem services, minimal to no spray requirements, and/or nutritious food production. While browsing, you're supported by our passionate, informed, and enthusiastic team, who are experts at making recommendations for your specific planting needs. Purchases made at the nursery support our other programs – which work towards a regional food system built on equity, efficiency, and ecological well-being.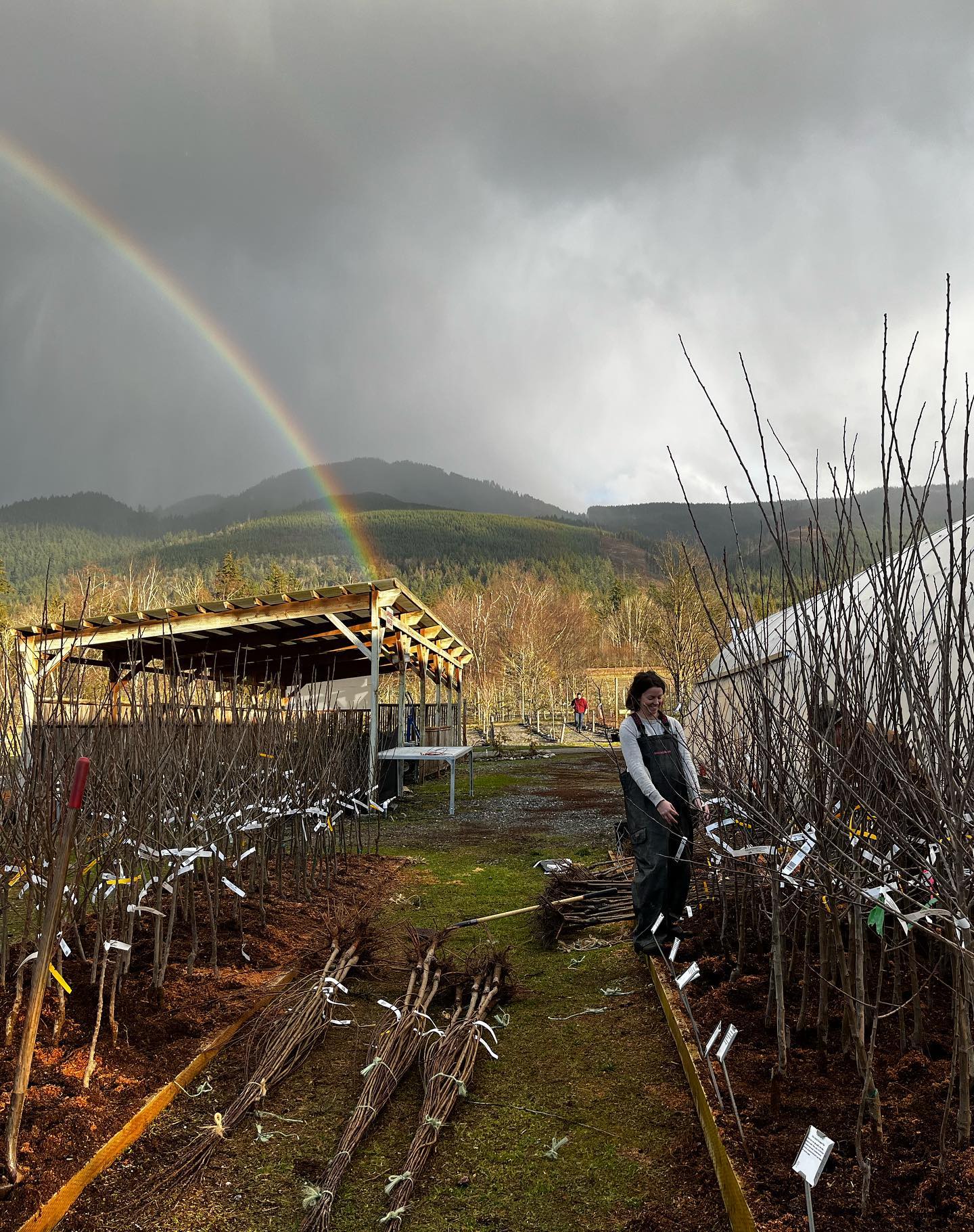 Our workshops are one of our most beloved offerings. In 2023 to date, over 220 people have attended these workshops, learning to grow their own fruit, reduce pesticide use, and manage productive, ecologically-sound landscapes featuring perennial plants. Our first season of Community-Led Workshops has drawn 85 enthusiastic participants (so far – there are still more to come!), prioritizing and uplifting the expertise of others in our regional food- and fiber-shed. And feedback from instructors and students has been excellent. As one participant in a recent fleece preparation class raved, "It was the best workshop I've ever attended!"
We're also working to build the next generation of farmers with Northwest Educational Service District (NWESD) 189 and Career Connect WA, engaging over 75 middle to high school youth in career explorations in agriculture. We've also provided infrastructure and reduced barriers to business development for our incredible incubator farmers: Flynn Farms joined the Puget Sound Food Hub as a wholesale grower, Sonder Farmstead ran their first ever CSA season, newcomers Broomstick Farm enjoyed filling their first wholesale orders as a farm partnership, and Vertical Fog Farm sold organic produce through Twin Sisters Markets' busiest spring season yet.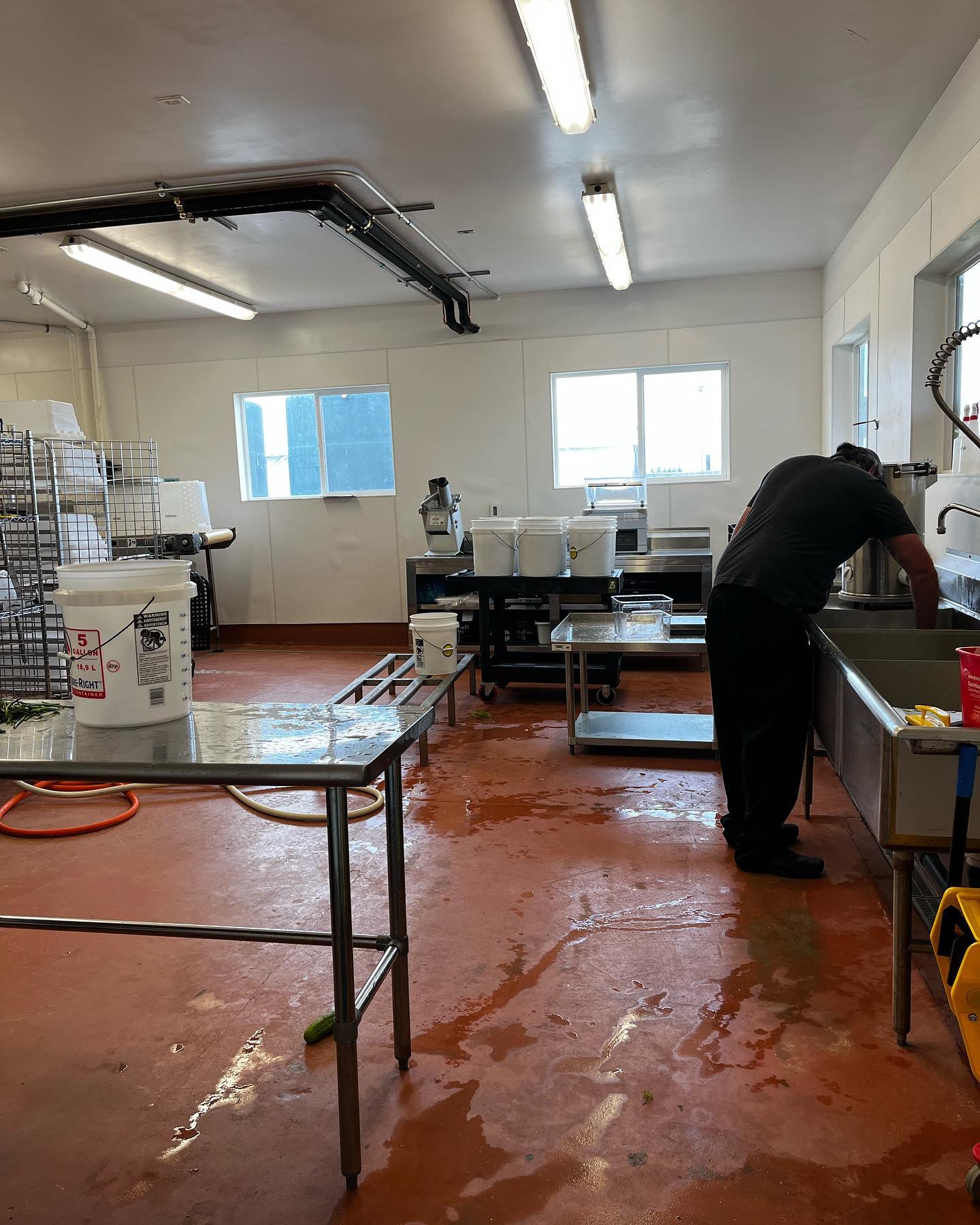 Processing room in action
To develop and grow the regional food system, we just completed the build of a storage freezer and blast freezer unit, as well as shared-use processing upgrades, including a Processing Facility home to anchor tenant Puget Sound Food Hub. Our local farm neighbors Small Acres have already processed 300 quarts of kimchi this year! 
We're not saying buying one fruit tree will change the entire regional food system. But we are hoping that it's a small piece of a bigger picture – one in which individual actions really do contribute to the ecosystem we want to support, the food we want to grow and eat, the skills we want to learn, and the future generations we hope to support and empower.