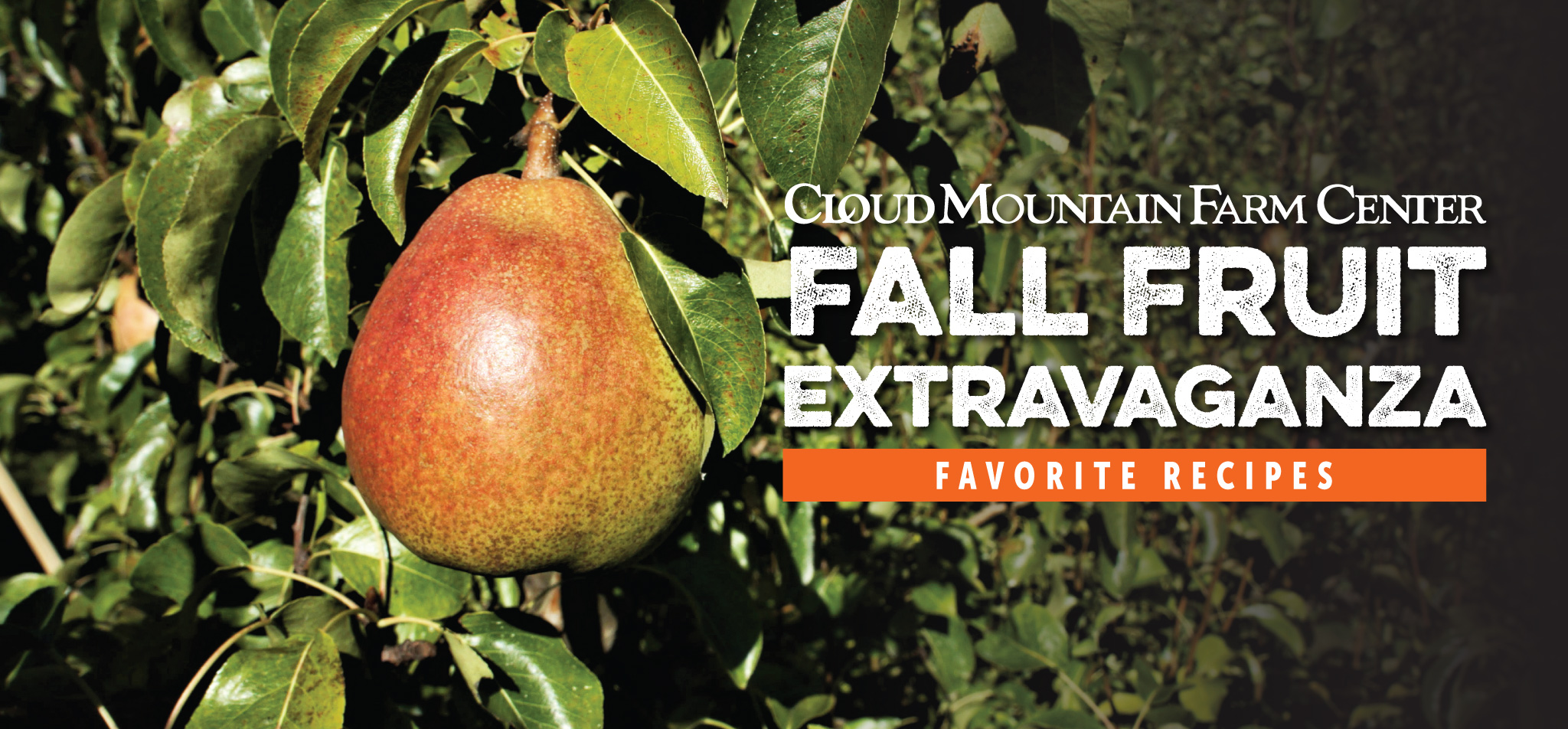 Apple Oatmeal Crumble
This is a quick and easy fall favorite. A countertop apple peeler makes it even faster!
6-8 sweet-tart apples (a mix of varieties is best), peeled cored and sliced, enough to fill a deep dish 10″ pie pan or 2 quart baking dish
1/4-1/2 cup sugar, depending on how sweet you like your fruit desserts
2 Tbsp flour
1 tsp cinnamon
1 tsp ground ginger
2 cups thick old-fashioned rolled oats
1 cup chopped walnuts
1/2 cup (1 stick) butter, melted (use 1/2 cup melted coconut oil or vegetable oil for dairy free)
Preheat oven to 375°F. Mix sugar, flour, cinnamon and ginger together in a small bowl. Layer apple slices in baking dish, sprinkling each layer with the sugar/flour/spice mix, until the dish is slightly heaped. In another bowl, mix together the oats, chopped nuts and melted butter. Spread on top of the apples, patting down to form an even layer. Bake 45-50 minutes, until the apples are soft (test with a knife). Serve with vanilla ice cream.
Thank you to our Fall Fruit Extravaganza Sponsors